The traveler was active; he went strenuously in search of people, of adventure, of experience. The tourist is passive; he expects interesting things to happen to him. He goes sightseeing.– Daniel J. Boorstin
Welcome to the Guide to Travel in India!
This is a Guide for every individual who:
Craves to visit India
Visiting India for the first time
Finding the best food and drinks to savor here
Wondering about things that to follow once here
Things not to do at all in India
Everything else that might bang your head before heading to this fantabulous part on the planet called India.
Uncertainly, voyaging introduces you to different cultures, regions, societies, and cuisines. Adventure and experience come along with journeying. That's true; traveling fills your soul with- happiness, peace, experience, and adventure.
India, indeed, is a land of versatile cultures; there is a lot to see here. I, being a dweller of this amazing country, have experienced a lot, and loved a lot.
The point worth the mention is here that being an international traveler, you won't be bored, even if you haven't planned to explore any specific place here.
Question Time
Have you visited India? Was there any specific location that captured your soul? Is there something you have visited this country repeatedly for?
VOYAGE IN INDIA- The Guide to Travel in India Starts Here
Hey folks, India is an amazing place, and this is not a secret anymore. Visitors explored the country back then, years ago, and now it known to almost everyone out there.
But those new to traveling or India might scratch their head wondering what's so special about the country that calls for people every year in abundance. So why not begin with introducing ourselves to things that make this country special.
The reasons are many, and the list starts here:
1. Soul Soothing Locations
In India, there's a lot to explore, here are my top places!
4 Places That You Need to Visit in India Now!
One country that is jam-packed with hell lot of astounding places to explore is India. It has beaches, mountains, deserts, and whatnot.
The list is long! Let's start with the most famous ones first and right way to choose the travel location.This Guide to travel in India has it all, keep reading!
a) McLeod Ganj
Be it the hustle-bustle of the market, or a trip to Triund, it will never let you down. You can even shop for some cool jewelry and other small stuff from the Tibetan market. With this guide to travel in India, I want to share my experience with all you planning to visit the place. It is one of the best places in Himachal Pradesh, India. I missed the view of Dhauladhar ranges when I visited there, but you should not miss it, certainly.
From the sources, I have heard that the experience of camping under that twinkling sky is worth a shot. There is no reason one would want to miss such a magnificent view, anyway.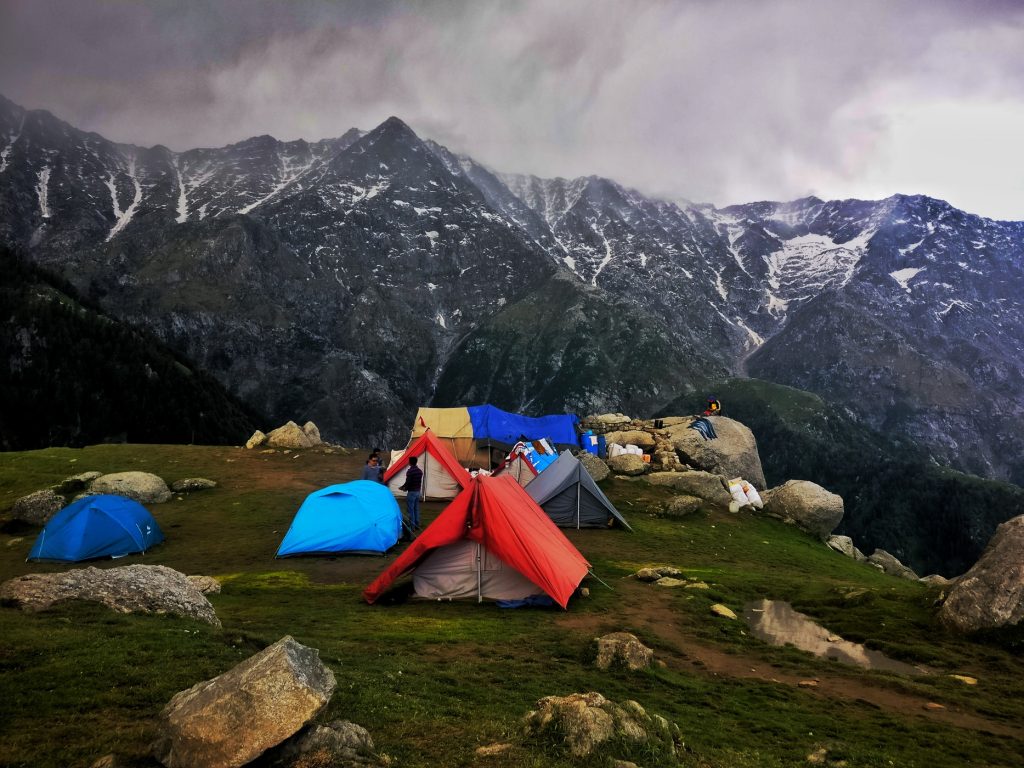 Why is this Place So Famous?
For its diverse culture and museums, waterfalls, Monasteries, and even temples
Best Time to Explore this Place
Anytime between September to June
What's Worth Checking Out
Namgyal Monastery
Triund Trek
Bhagsunath Temple & Bhagsu Falls
Tsuglagkhang Complex
Dal Lake McLeodganj
Restaurants that are Waiting to Serve You!
Tibetan Kitchen
Nick's Italian Kitchen
Jimmy's Italian Kitchen
The Clay Oven Restaurant
Namgyal Café
Local Street Food (Special Mention)
Reach Here, Like a Pro
By Road- You can either hop onto the buses or travel in your car or rented taxi. Be it Chandigarh, Delhi, or any other place, reaching here is easy. Travelers' need comfort, and for that you can reach the bus stop by bus and then walk around the market of McLeodganj.
By Air- The airport closest to the place is Gaggal Airport, which is approximately 18 km far away from your destination.
By Rail- If you want to enjoy your journey in rail, then you can choose to hop on to one from the Pathankot Railway Station. The station is approximately 89 km away from the destination.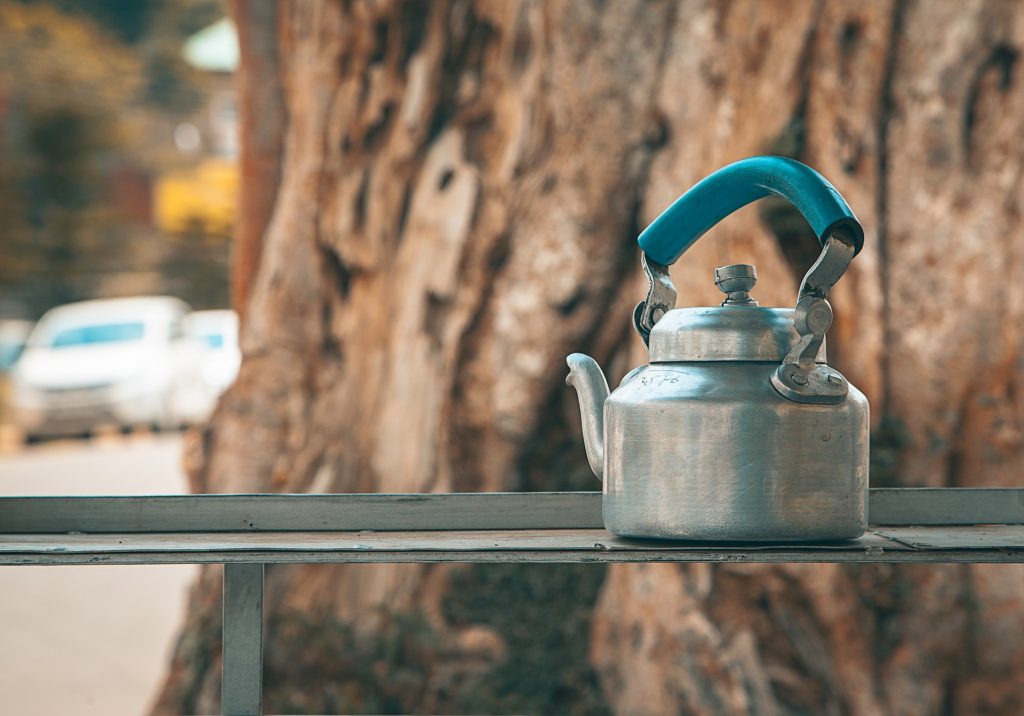 Add it to your bucket list, it is worth the time!
b) Goa
Follow this guide to travel in India and, visit this place now! If you are a beach lover, Goa is going to satisfy all your cravings for beaches. Goa has astounding natural exquisiteness along with dense forests, peaceful roads, clean beaches, and fun water sports that completes your trip.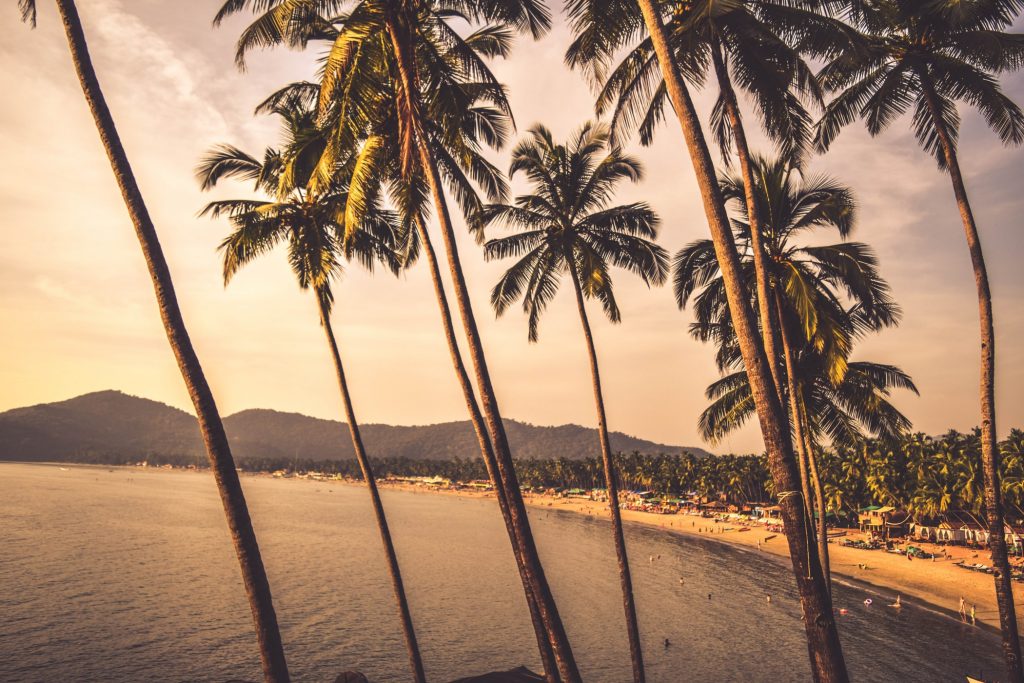 Opting for drinking and eating at Shacks? Well, that's not all you get here, you will even get Umbrellas and Beach Bed free for the entire day. Isn't that exciting?
I went to Goa years ago, and it treated me amazingly well! One of the most memorable trips of my life, ever!
Are you one of those who love vintage stuff and the like? Great, Old Goa is your place. Churches like Basilica of Bom Jesus and St. Augustine, there is no way you are not going to get that old religious vibes here.
What else? Partying like crazy, luxurious cruises, biking, cycling, chilling at beaches, adventurous activities in water like banana boat ride, parasailing, water boats, and even simply riding on a classic boat, you are going to have fun, once you step on the land of Goa.
Why is Goa so Famous?
Astounding beaches, freedom of life, cool and exciting water sports, cruises, nightlife, and even the best Goa Carnival
Best Time to Explore this Place
Monsoons (June, July, August, September)
Winter (November, December, January, February)
Summer (March, April, May, October)
What's Worth Checking Out
Dudhasagar Falls
Calangute Beach
Basilica of Bom Jesus
Baga Beach
Our Lady of the Immaculate Conception Church, Goa
Anjuna Flea Market
Bhagwan Mahaveer Sanctuary and Mollem National Park
Aguada Fort
Anjuna Beach
Restaurants that are Waiting to Serve You!
Reach Here, Like a Pro
By Air- Take a flight from your country to Goa!
By Rail- Quite simple to reach the land of Goa through railways! Major stations are in Margao. The stations are aptly linked with major parts of India. The chief stations in Goa are Vasco-da-Gama and Madgaon.
How to Roam Around in Goa?
Ferry
Special facilities for Women with Women Taxi Services
Pilot Services on Rickshaws and Motorbikes
Rent out a Bike @200- 350 INR for roaming around as and when you want
Go Goa!!!
c) Kutch
Some call it white desert while others call it India's largest Salt desert, and even Rann of Kutch. In Gujarat, this salty land extends in the Thar Desert and lies somewhere in between the Sindh Province of Gujarat and India.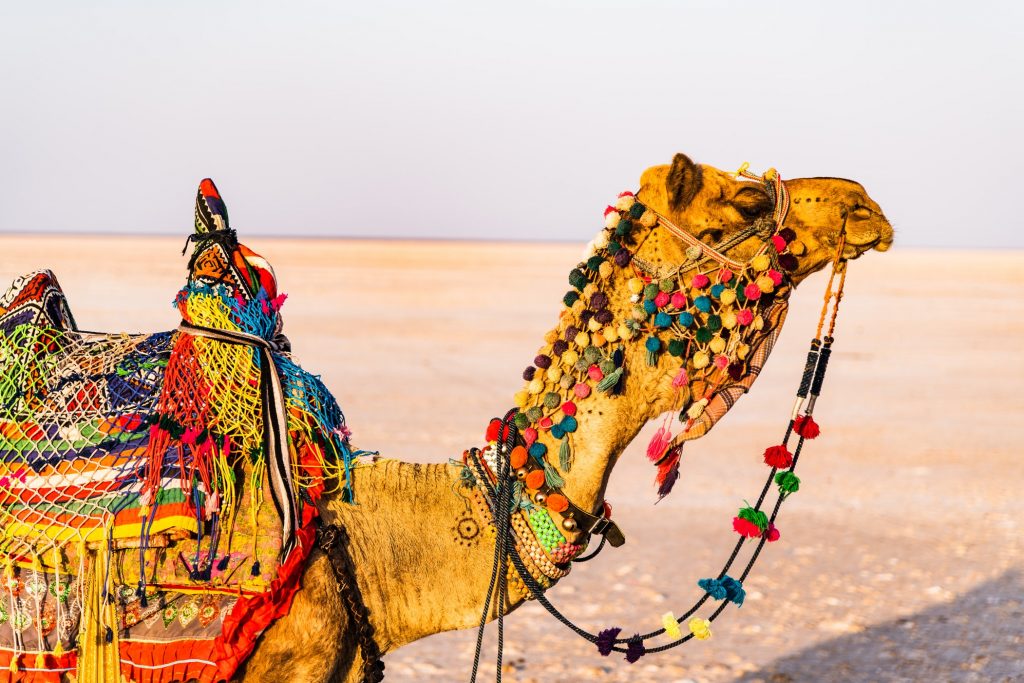 Are you an offbeat traveler? Well, this place has to be on your bucket list. One who adores being in a natural beauty, this place will serve you with the best.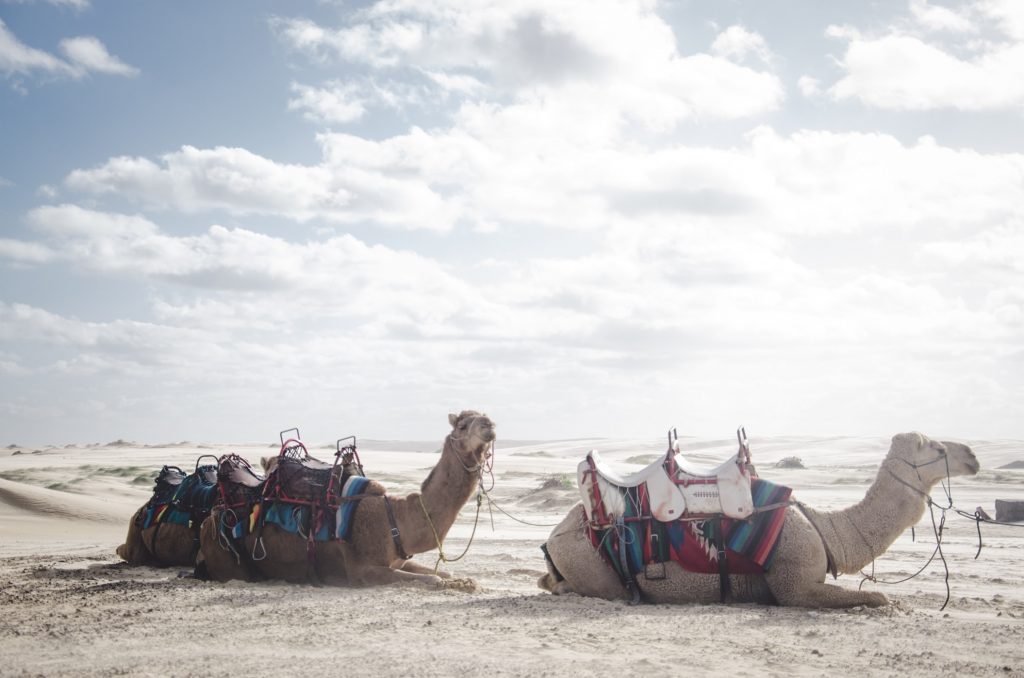 Why is Kutch so Famous?
The reason why people feel mesmerized is the Rann Festival. It starts from November to February and attracts visitors to its astounding history, culture, and gorgeous landscapes. I haven't been to this place, but surely, it is on my bucket list, which I will be ticking off soon!
Best Time to Explore this Place
Winter is the best season when one must step onto the lands of Kutch. During this time, the weather is soothing, and it welcomes you better than any other season. Besides, the landscapes and sightseeing in this season is simply outstanding.
This is the best time for you to visit this place, as you can enjoy the insights of Rann of Kutch Festival, which is utter fun and joy to be a part of.
A trip of 2-3 days is probably enough to explore the land of Kutch
What's Worth Checking Out?
White Desert of Rann of Kutch
Aaina Mahal
Lakhpat Fort
Bhuj
Shri Swaminarayan Mandir
Kutch Museum
Siyot Caves
Prag Mahal
Dholavira
Roha Fort
Tera Fort
Kalo Dungar
 Kutch is equipped with plenty of other places that are worth seeing. Explore the place and see what is waiting for you there.
Restaurants that are Waiting to Serve You!
Noorani Restaurant
OSHO Dining Lodge
Chamunda Krupa Restaurant
Reach Here, Like a Pro
By Air- The nearest airport to this place is Bhuj Airport. Around 70 km away from the main city; you can take a cab to your destination and explore the world of Kutch. Mainly, the connectivity is to the major cities of the country including Mumbai and Delhi.
By Rail- For the easiest access to Kutch, it is always better to hop on a train that will take you from almost major cities to Kutch easily. Be it Mumbai, Ahmadabad, Kolkata, or Delhi, you can easily get trains to this place. So, easy access to Kutch with trains!
By Bus- There is even easy traveling if you chose to travel by bus. Roads are aptly connected to the place. The bus station at Bhuj is clean and systematic, which makes it easy for travelers to be here on time, and without much trouble.
How to Roam Around in Kutch?
The bus is the easiest way to see Kutch around. Only special cabs will take you to White Desert of Rann of Kutch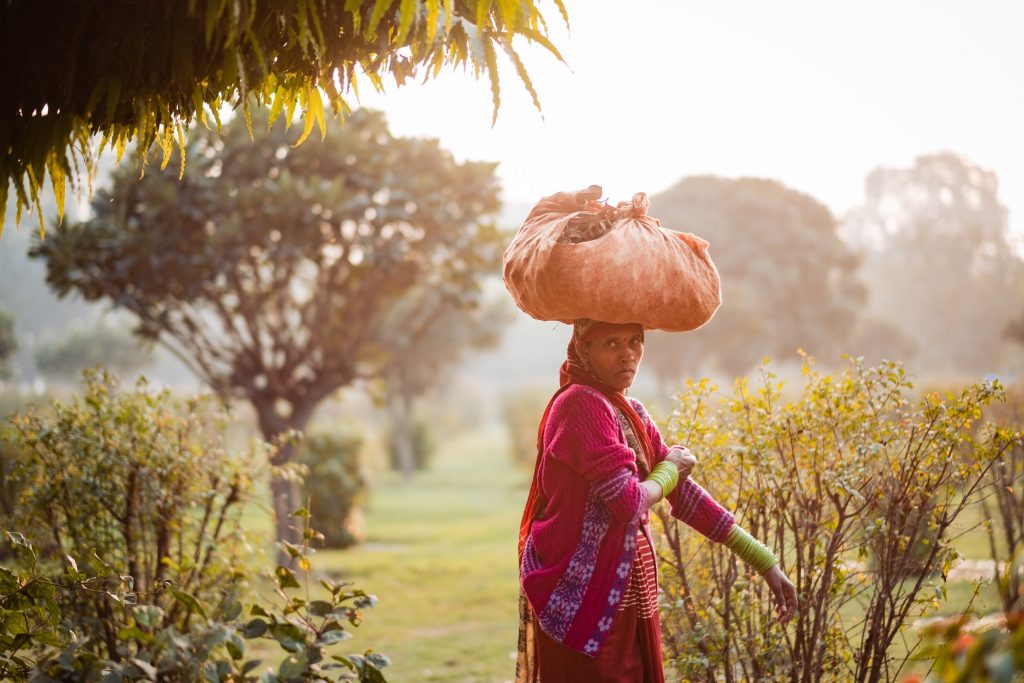 Kutch is Waiting!
d) The Valley of Flowers, Uttarakhand
In Uttarakhand, one of the most amazing places to visit is The Valley of Flowers.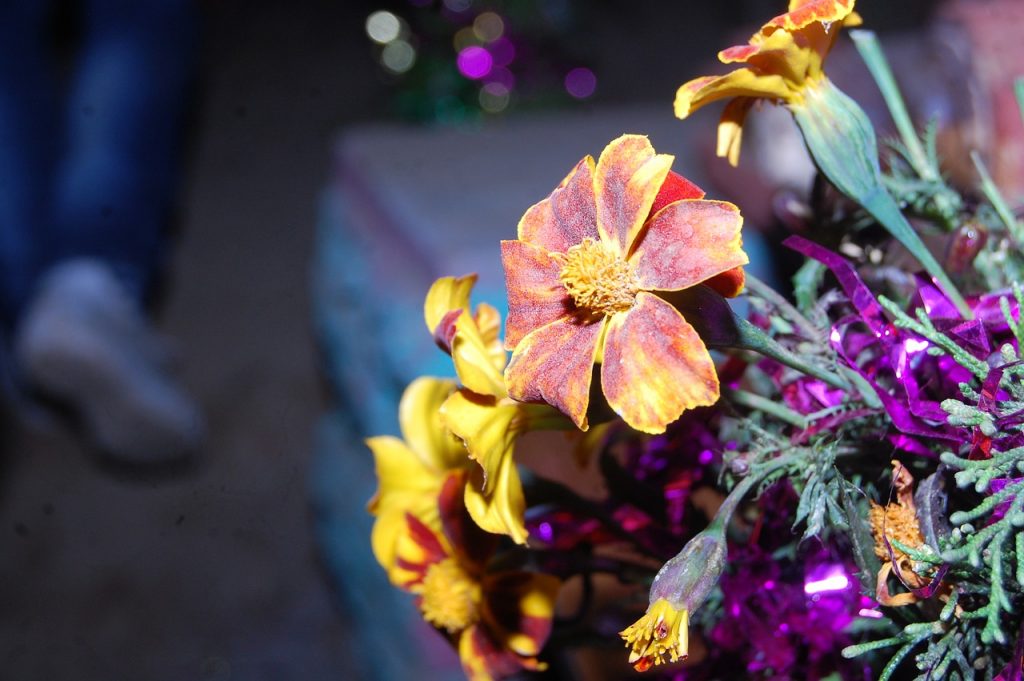 Travelers, you can find almost 300 species of flowers are eye-soothing. People even call it Paradise on earth in India. Travelers have this place on their bucket list now! Even Trekkers are up to explore this location, now and then. This place is for trekkers, so hey you trekkers, get your backpacks ready, as this place is going to treat you well.
This Guide to travel in India will definitely help!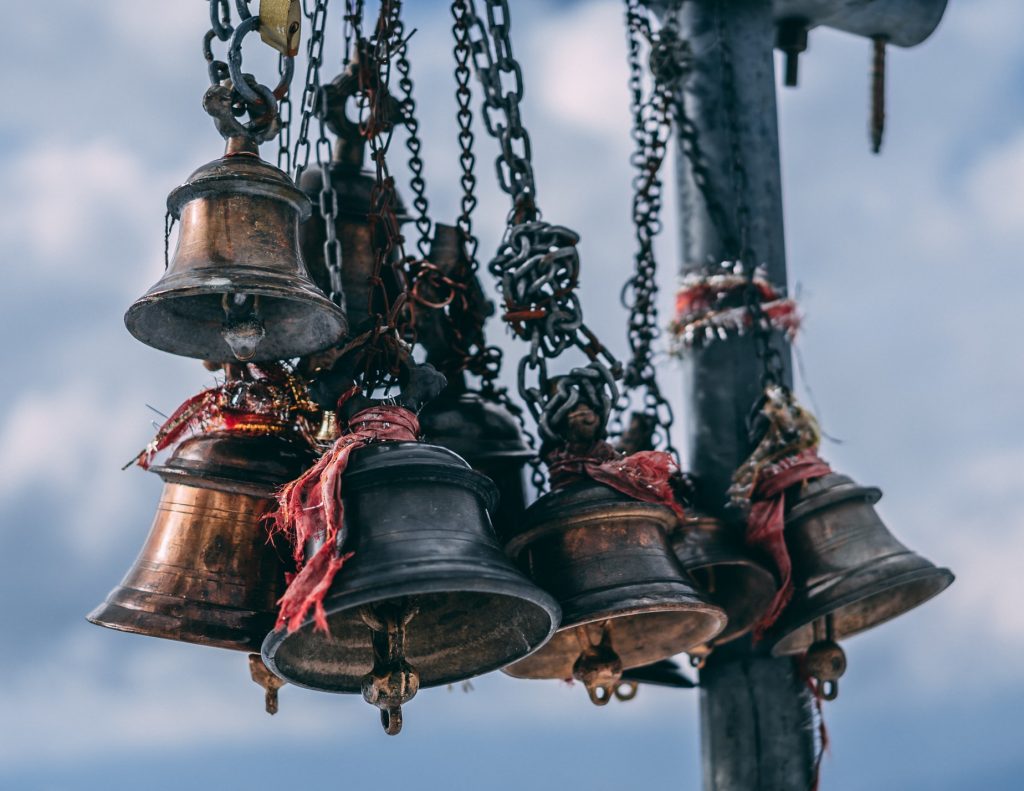 Best Time to Visit:
The best time to visit this place is at the starting of June until October. Rest of the months, The Valley of Flowers is simply resting beneath the sparkling white layer of snow.
Are you craving to see those fully bloomed flowers here on this paradise on Earth? Well, explore heaven on this planet, as you visit here from mid of July to mid of August. The fully bloomed flowers look awesome after the first rain of monsoon.
Reach Here Like a Pro
By Air: Nearest Airport to Valley of Flowers is Jolly Grant Airport, but once there you will see, that the roads are juts connected to one place called Govindghat. After this, the trekking commences for about 16 km to reach this beautiful place called The Valley of Flowers.
By Road- Pulna village, which is 4 km away from Govindghat and then 13 Kms of trekking, is what you travelers need to do when reaching The Valley of Flowers.
By Rail- The nearest railway station is Haridwar Junction Railway
What's worth Checking Out Near The Valley of Flowers?
Govindghat
Hemkund Sahib
The National Park
Pushpawati River
Nanda Devi National Park
Joshimath, Near Badrinath
Vishnuprayag, Near Badrinath
Restaurants that are Waiting to Serve You!
Near The Valley of Flowers, you must go for local street food, and food that is served in the hotels you are staying. You can explore more options once you are there or nearby places.
How to Roam Around in Kutch?
The entry in the land of Uttarakhand starts with flights, buses, and cabs, and ends up in Trekking, eventually.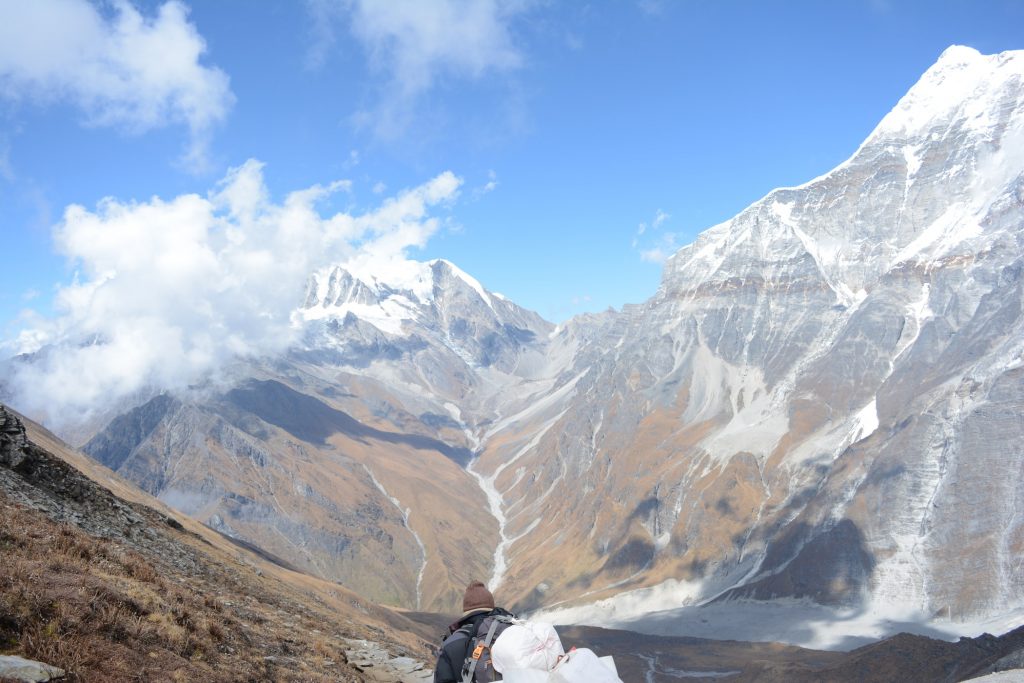 Uttarakhand Calling! 
2. The Lip-Smacking Food
One reason that hooks travelers here is the Food. When you indulge yourself in those mouth-watering cuisines here, chances are you will fall in love for it. The authentic taste and exquisite flavors are worth a try. It is something that travelers die for.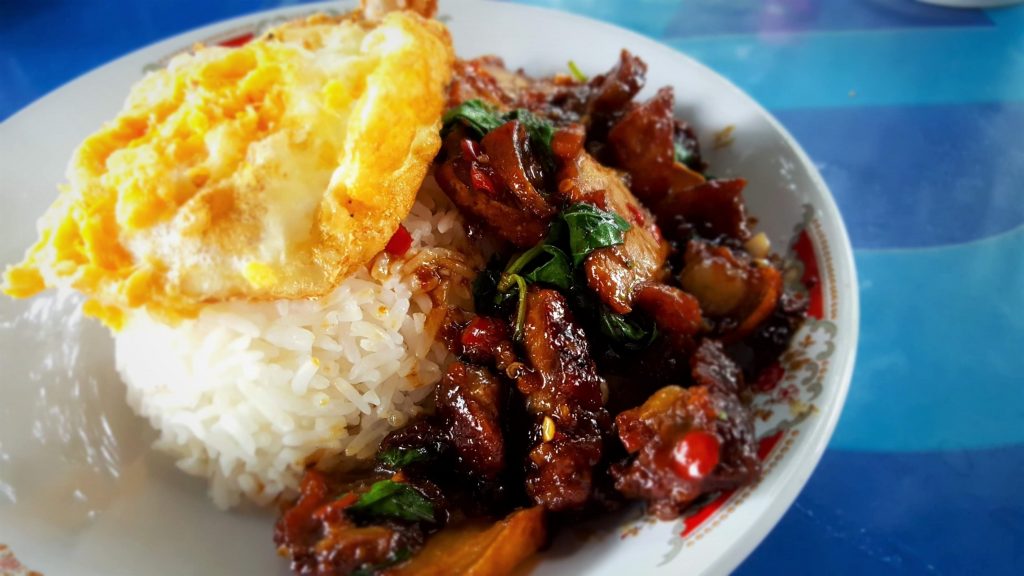 When here, don't miss out on:
Pav Bhaji
Chole Bhature
Panipuri/ Golgappe
Sarson ka Saag with Makki ki Roti
Mutton Rogan Josh
Butter Chicken
Hyderabadi Biryani
Daal Makhani
Dosa
(Special Mention) Pickles and Chutney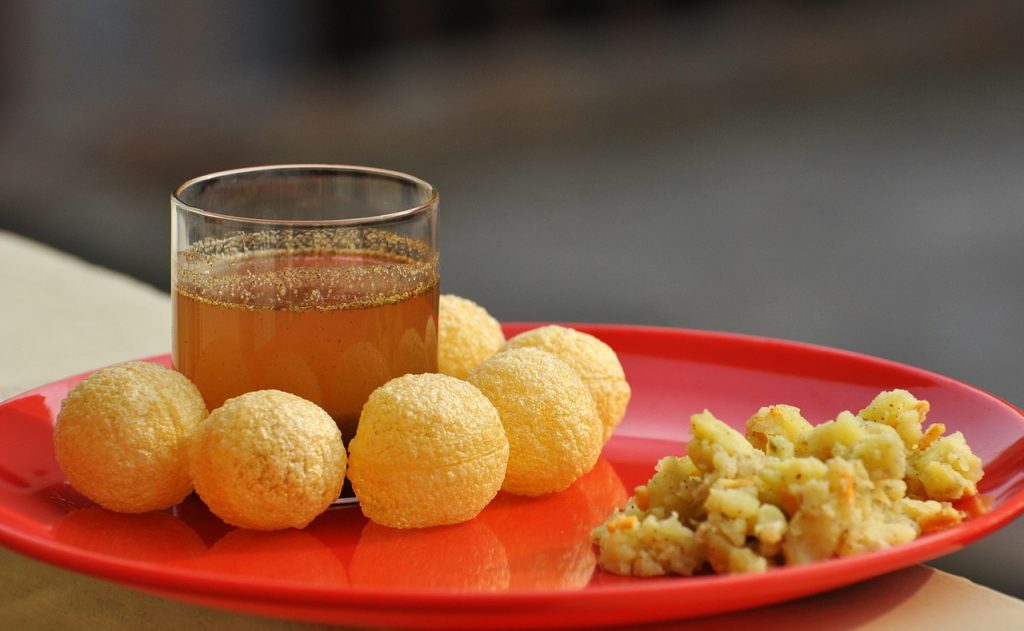 Of course, the list is never-ending, but these are some must-haves when you are here.
 5 Tips to Keep your Gut on Track When Eating in India
Hey Traveler, you don't want to screw up with your gut when eating here in India, right. So, I suggest you follow these tips strictly so that while Voyaging in India, you and your gut both feel like a dog with two tails.
Homemade Food is What You Need
The magic in eating homemade food is simply soul-soothing. Once here, visit someone's home you know, and eat homemade food to enjoy the authentic flavors of India. People here are giving, so possibilities of overfeeding you are higher. But, that's how people here are- loving and giving!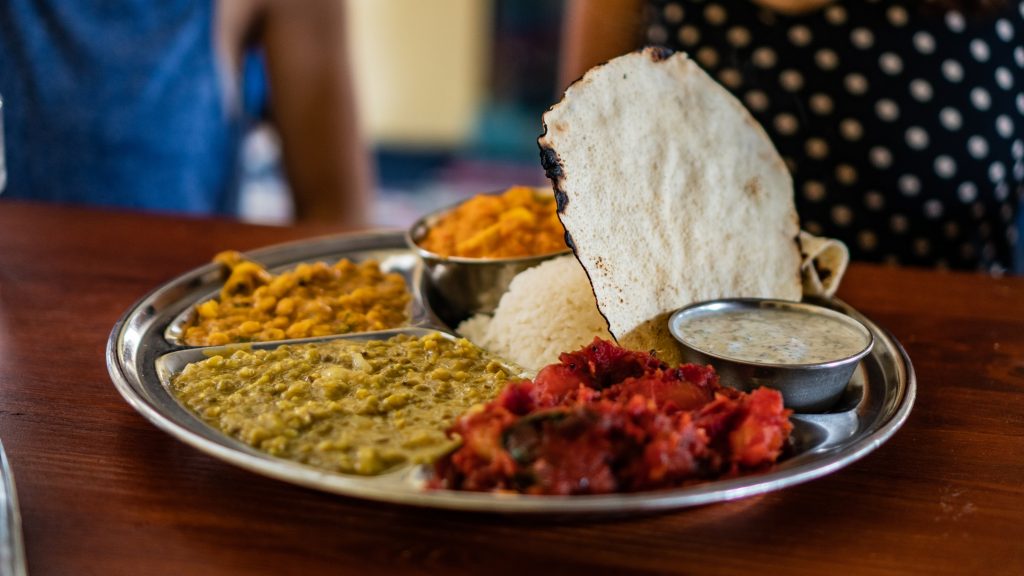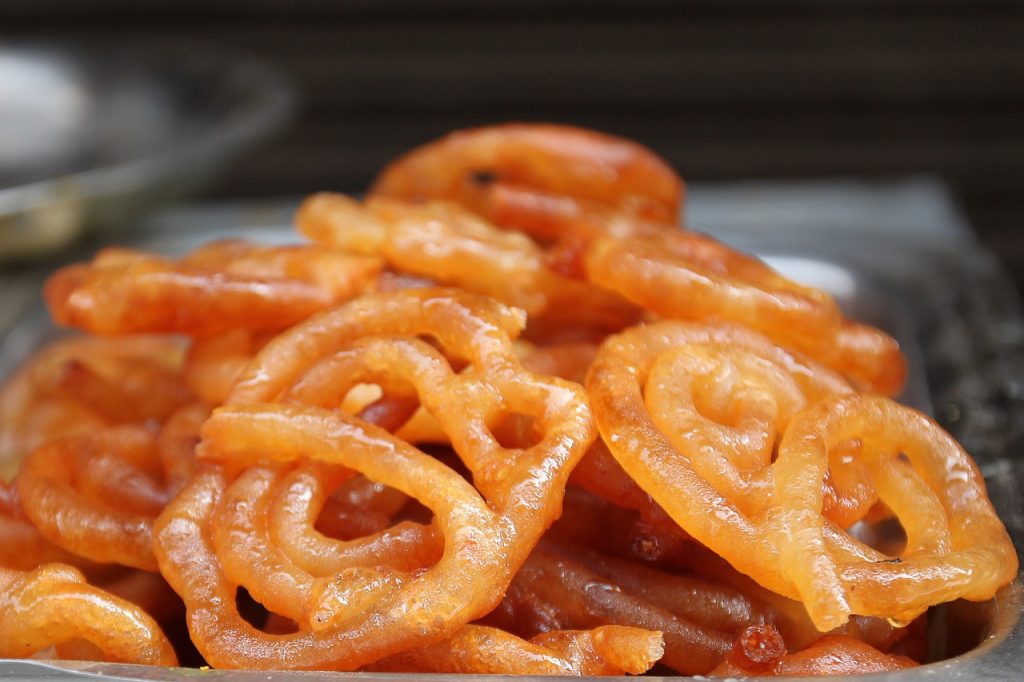 A few appetizing dishes (Veg and Non-Veg) that you can enjoy at any Indian Home is:
Chicken Tikka Masala
Chicken Curry and Rice
Chapati and Veggies
Chana Kulcha
Dal Makhni
Rajma Chawal
Mutton Rogan Josh
Chicken Tikka Masala
Daal and Chawal/Chapati
Veg Pulao
Pickles and Chutneys (Special Mention)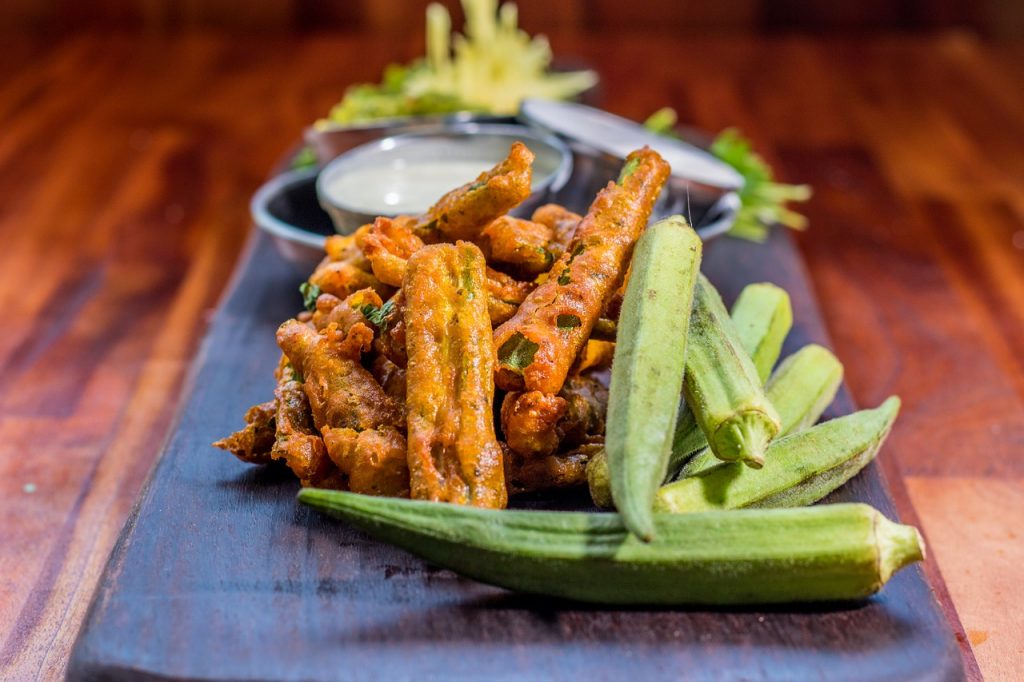 Ditch Spoon and Forks, Eat with Hands
Imagine yourself struggling to pick that juicy, yummy, and super crispy chicken wing, which you could otherwise pick with your hands and eat in seconds with your hand.
Be it Middle East, Africa, India, and now adopting this eating style lately, America, eating with hands is followed. Yes, the reason for doing so is special.
More on why eating with hands is way better than with the cutlery:
The Raison d'être Behind Eating with Hands- Explained
Hey Traveler Folks, Ayurveda says something about Eating with Hands, and it is too important to be ignored.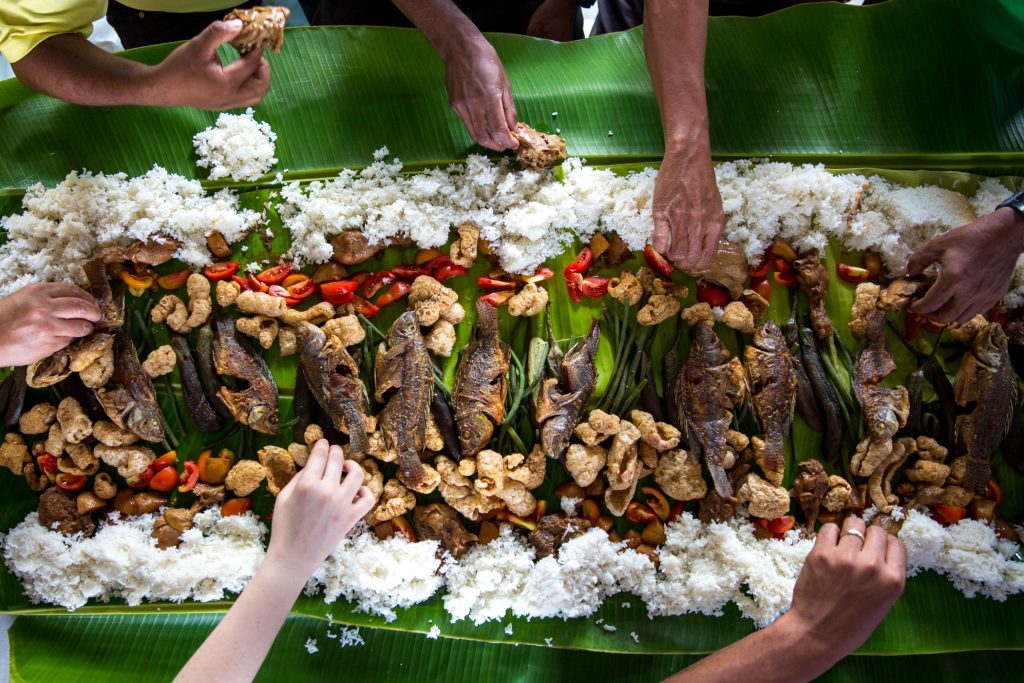 –Evoke Passion and Emotion 
Ayurveda explained that hands to human beings are the most valuable organs. We have five fingers, and each one depicts something, or I shall say, each one of it is an extension of different five elements.
Starting with the smallest one, it depicts earth. The next to it, the ring finger, represents water, the middle one symbolizes fire, the forefinger is for air, and the thumb depicts space.
So, Travelers, when you will use your hands to eat, expect these five elements to do incredible effect on digestive juices on your gut. Isn't indigestion one of the most common health issues with us all nowadays? Well, now you know the trick to make it work amazing for you!
Eat What's JUST Cooked
By that, I mean, eat something freshly prepared, and say no to stale stuff. You don't want to spend on pills or invite parasite or bacteria, by eating food that has been resting in containers for days, right. Hop on to a restaurant or hotel, scan the place, and then chose to savor what you want.
Benefits of Eating Freshly Cooked Food
It is more delicious and healthy than the stale food that heated and reheated before serving.
Stale Food can make your gut gaseous, promotes illness, and even leads to indigestion.
Freshly prepared food has minimum chances of developing Bacteria, hence good for your gut.
4. Eat Food until it Goes in Easy, Say Bye to Binge-Eating and Street Food
I understand, those aromas of street food might fascinate you while you are strolling on the roads of India. But, hey, don't be trapped by everything that is there on the street. Of course, try street food, as that is super delicious, but be aware of the hygiene. This Guide to travel in India will surely help!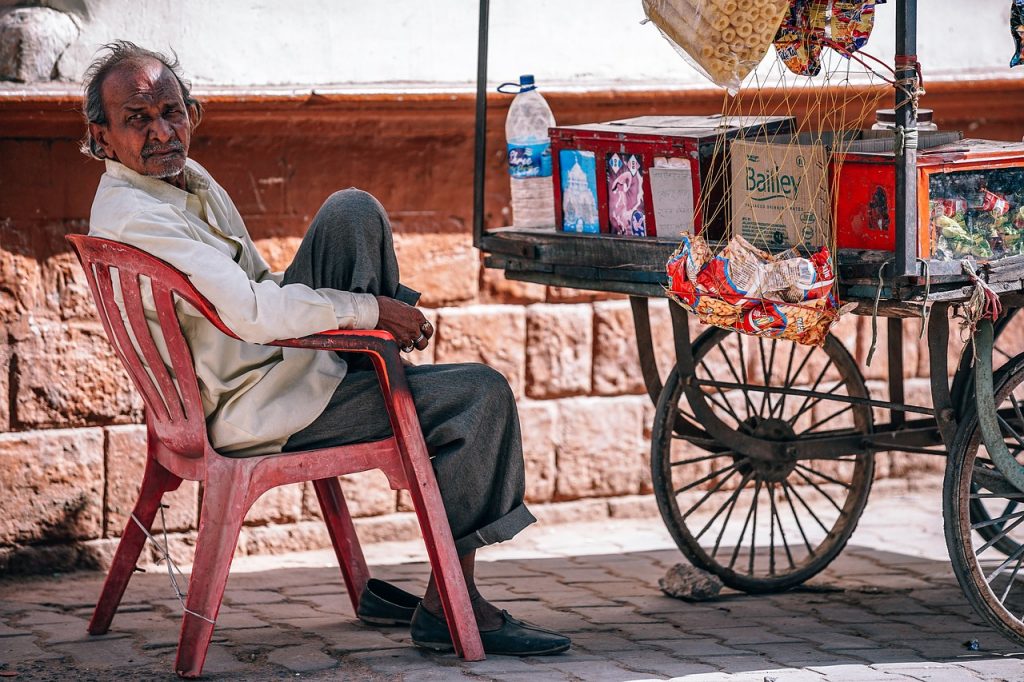 Here is how to save you from getting sick while eating on the streets of India:
a) Research, and Do it Well- With good research comes better food that doesn't make sick. Whether it requires asking locals or hiring a guide to make tour easier in a particular area, do whatever is needful. Only when you have a thorough research done is when you can reach some good food in India.
b) Locals know it Best- Hey, if I ask you about the best food stall near you, would you be able to answer? Of course, yes! The name would slip out of your mouth as quick as a flash! That goes with locals here in India. Ask them about the street food when you come, they know it all.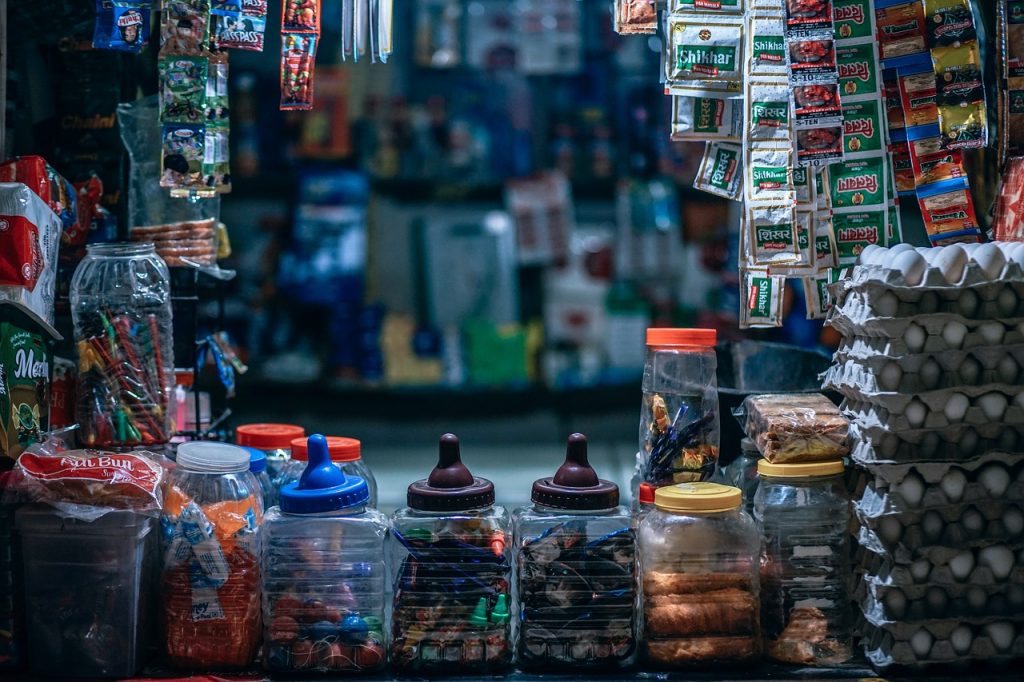 Is there any other reason in this Guide to travel in India? Yes, it has, read here: 
c) Opt One with Gloves On – Craving to eat those succulent Golgappas at some stall? Don't forget to see if the vendor is wearing gloves or not. A vendor that follows the basics of hygiene is the one where you will actually eat.
d) Turn into a Vegetarian for Some Time- Yes, that's the key to keep your gut healthy, when you are out lusting out for street food. Ditch non-veg and opt for some veggies and greens for a few days on your trip. Meat, especially, when savored from streets can diminish the health of your gut. So, don't hesitate to ditch it for a few days, or try some good restaurant for the same.
e) Spicy Food is your Foe- Especially, if you often face digestive problems, say no to spicy food when here. For sure, it is going to entice you with its ultimate aroma, but this is something you must completely stay away from. Your gut needs to be healthy! If spicy food causes no harm to your stomach, go ahead, and gobble those tons of spicy dishes here, as they are super delicious.Try this, instead!
A Message to TRAVEL BUDDIES!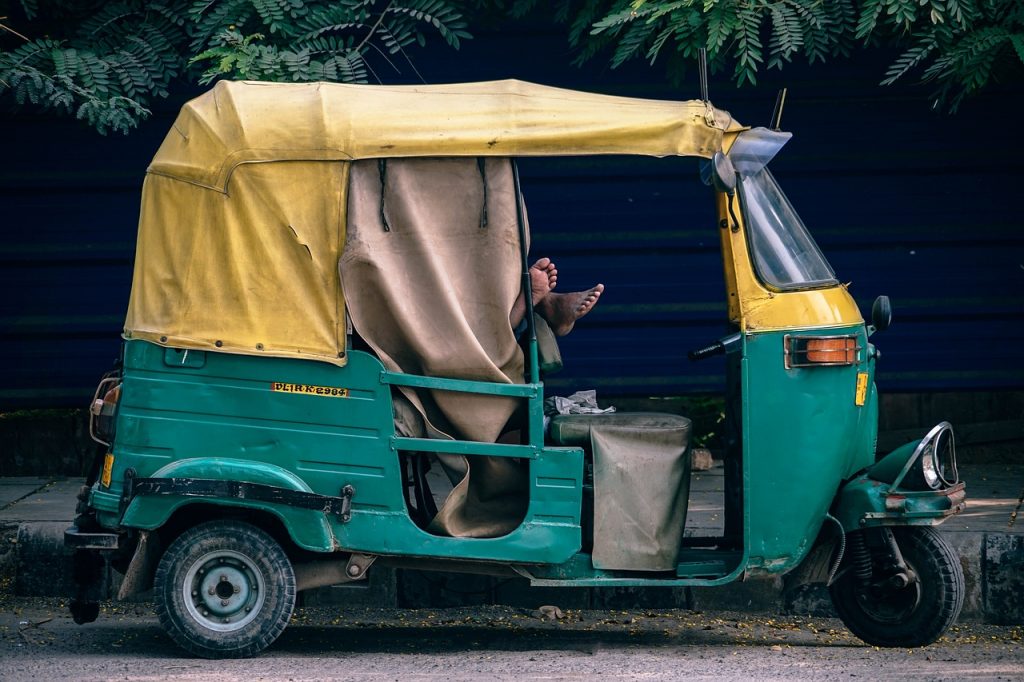 Hey Travel Buddies, that's all for GUIDE TO TRAVEL IN INDIA- PART I (Excursion and Eating Tips). The next guide is coming up soon in which you can uncover some tips on talking, money, temples, packing, pollution, culture, and a lot of other things.
Stay Tuned!!!