Spending some great time together as a couple builds an empire in your sentimental and love life. There are a thousand and one ways to spice up the moments, which you spend with that special someone. But it is even better when you add more sugar to the honey. And here the sugar would be trying satisfying Sex Positions.
Sexual intercourse is a responsibility for both the man and the woman in a relationship to ensure that the conjugal rights are well catered for. However, a lot of people have been doing sex just for the sake of having children or adding to those you have. Others do it because they think it is just a mandatory responsibility, and they don't bother to know or feel its worth or sweetness.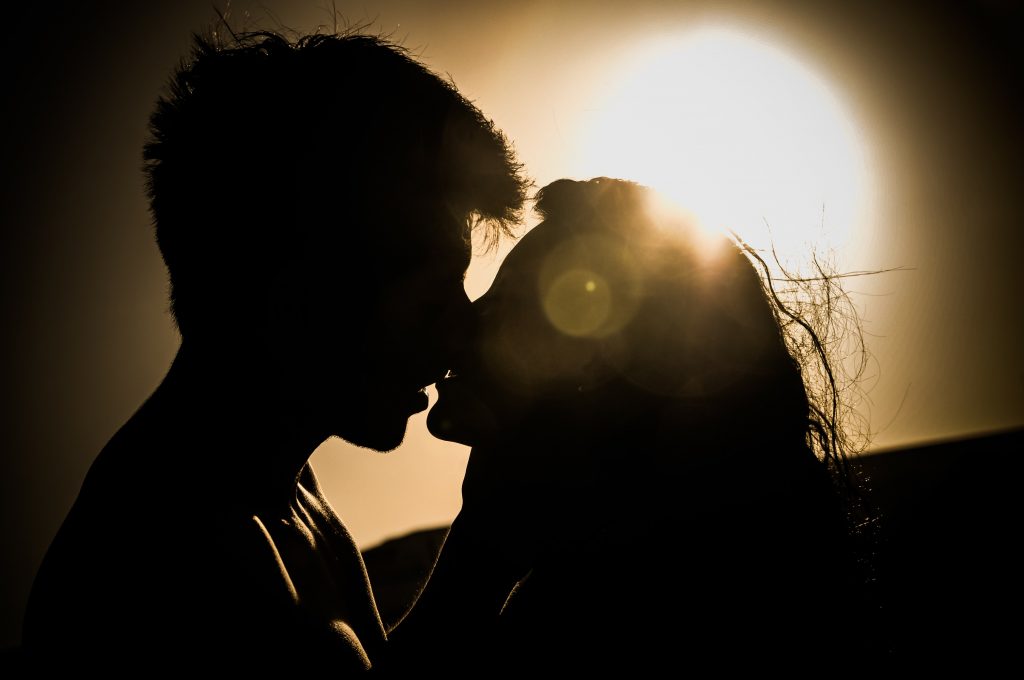 That is why you will find some men or women are promiscuous because they don't get what they deserve. They don't enjoy their sex because their partner doesn't have the necessary skills to take you to great heights during physical intimacy.
It is the reason why I, Neha Bhardwaj, Creative blogger in India, have compiled a bunch of little tricks and sex positions that will aid in your endeavour to make your 'make-out session' enjoyable. This will work a magical spell to your man or even the lady that will compel both of you towards each other.
The bond that exists between you will grow even stronger.
Sex Positions That He Loves!
Different positions have their pros and their cons, but of course, the pros are many. Everyone prefers a given position, but if you are not comfortable on the feeling you are experiencing with your love during sex, it is time to consider trying another one.
 Missionary- Because Old is Gold
There is nothing more appealing than an old-fashioned missionary! This is among the initial sex positions that we human beings introduced to humanity through instincts from the very beginning. This position involves both of you in the bed, and you are on top of each other.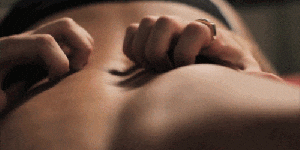 The missionary position allows your man to be in control and you as the woman have to lay and enjoy the rhythmic moves. You are also able to rub against each other and increase skin contact. The man also can touch the breast, her butts, and everything that he wants to. This style holds its reputation even after its existence for so long.
Ankles Over The Shoulders
Another classic and good style you might want to try it with your better half. The lady should lie on her back. You can use a bed, for instance, and then you open up and allow your man to penetrate you nice and slow. This makes you, as the lady, totally submissive and let your man full control.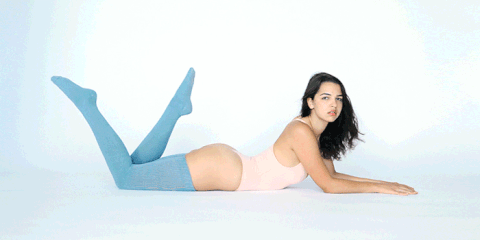 You are both free to go through rhythmic moves until you get exhausted. The position allows the man to have extra pressure since there is no hindrance. You will realize the full potential of your man through this position. Allow him to enjoy every moment throughout the sex. Let him rule the room!
Facing Each other
Facing each other during sexual intercourse is jam-packed with its own and unique advantages. The aggression you show to motivate your man makes him do it even longer, and you will feel every part of it. The man can grab you at the back simultaneously as you both move to the rhythm. You, as a woman, will be able to touch the balls and the chest as well to add more pressure to your man.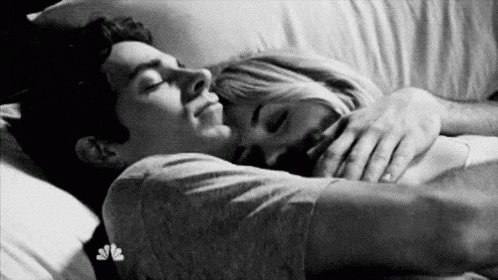 Your man's hand can be occupied in touching your breasts and maybe your chin. You both can look deep into each other's eyes as you celebrate each other's company and new sex positions. Take a break occasionally and then continue from where you have stopped. You might find yourself going for hours and still don't get enough of it. Try this and thank us later, then!
 Do It When Seated
This position during sex works for so many couples. The man should be seated on either a chair or a couch. The woman, romantically, and seductively comes by and spreads man's legs. The next thing the man knows is you have taken the penis out of his clothes and sit on him. You should wear cloth that won't give him a hard time to penetrate you.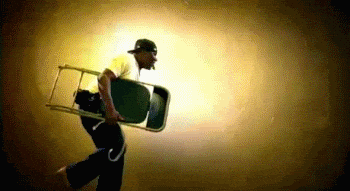 The man leaves the woman to take control and rule the ground. The lady rides over the man, and they both enjoy it. The man can be touching the breasts or the butts to add more pressure to the act. Kissing can also be the other thing you can involve to make the moments even spicier. Many men have confessed that this style works a charm in their mind, and they can't help themselves but continue till the lady gets enough for the day.
Doggy Style
This is quite popular, especially for the young and energetic couples doing sex. Most pros confess that this is better than breathing oxygen. The lady can bend frontwards supported either by a bed or something else. This will put her in a position to be penetrated easily and be even more submissive to the man. This is a primitive position as it was copied from the way animals like dogs mate.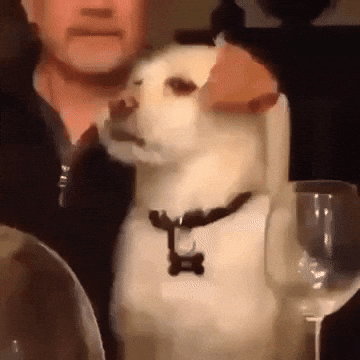 Nevertheless, it gives the man full control, and there is no measure to the amount of pressure and sweetness they experience. It is always the best position to go for if your man is a little exhausted from the daily work, and you don't want him to sleep 'hungry.'
Many couples also do this style as their final touch during intercourse after using other positions like face-to-face or missionary. They claim that it clears their mind as they go slow and steady on each other. The man is also in a position to touch the butts and feel her lady even more. This drives many young folks 'crazy' as they say it in their conversations with their friends.
Cowgirl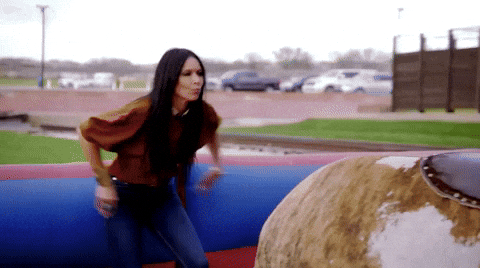 This style is almost relative to doggy style but unique in its own delicious manner. It involves more of the lady than of the man. The girl semi-beds and takes control of the whole process. The man penetrated her woman in a spoon-like manner, and the lady exhales with depth to add more pressure to the man. The man is also in the best position to touch everywhere sensitive in the lady's body, making her even more horny and submissive. This is among the sweetest positions; so try it asap!
Reverse Cowgirl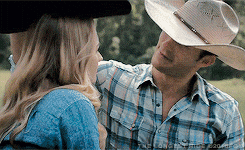 This position seems kind of the opposite to cowgirl position, but they exhibit not much difference. This is more close to the doggy style. The position allows both of you to look at each other. Also, you as the lady is in a position to touch your man as well the man can reach your breasts or grab your buts as he owns them. There are more pressure and submission, as well. There is, of course, less work for the guy, so it's just penetration, and the rest comes by itself. It can also be used as a final touch position after a long missionary or doggy style sex.
In Front Of a Mirror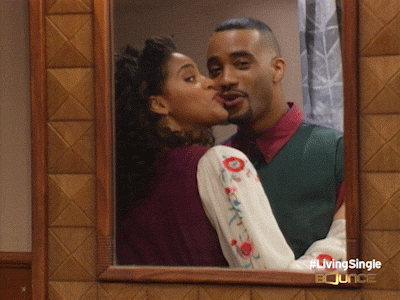 Everyone loves looking themselves at the mirror. It is a way of self-acknowledgment and appreciation. When you and your man take the sex into an extra mile and do it in front of a mirror, you will love it for sure. You will be able to enjoy every view of your own sex moves in your reflection in the mirror. A lot of people have not tried this, but those who have always want to do it now and again. So, don't be left behind when a lot of new ways to do these sex positions are there to make the time you spend with him pleasurable. Don't complain about the old boring sex.
Lay On The Ground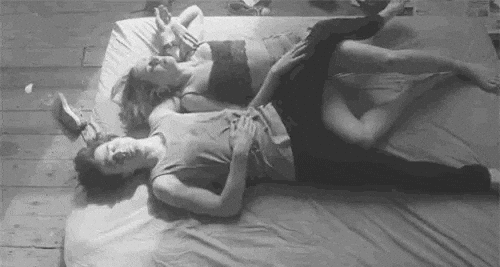 You can choose either to lie on your stomach or your back as the guy rides on you. To many, this is the most submissive position they like experiencing. Both of your bodies cover each other, and there is enough warmth to keep the sex going for quite some time until you get enough. The man is also in an excellent position to touch the clit and more pressure and momentum on the lady. Touching other parts like the breasts is also another added advantage for this sex position.
Standing Up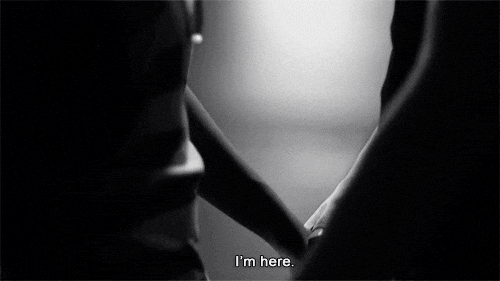 This might seem awkward or difficult for some, but it's a nice move to try as well. You can stand against the wall, and the man lifts you to allow a swift penetration. You can aid in the process by moving up and down momentarily. Make it easy for him to penetrate even deep because the deeper, the more pressure you feel.
On A Table
For instance, you can use the kitchen as a good ground for trying this sex position. You can use the fridge or the kitchen table that you have and let her sit on it but slide a little bit to allow easy penetration. This mostly works for tall guys. You can try it as well.
Try It GUYS!
There are numerous styles and sex positions you can incorporate in your sex life and do away with the regular basic sex that might be boring. You just have to be daring enough to try something new and crazy. Stay tuned for more!