Facts About Kim Kardashian!!!
Well, we think we know these celebrities, but do we?
Most of the time, we think that we know our celebrities in and out. But we will be shocked and wrong to find out that there is so much we don't know about them. In other scenarios, there are many things that celebrities don't want to disclose to the world. We all know Kim Kardashian, or we just think we know her. That's because we imagine that she has revealed all about herself in the TV interviews, Instagram, or Twitter.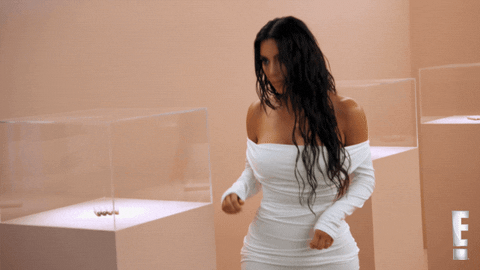 Well, at some point, they might be right, but there are those deep secrets that only a few know!
Other things just slip the eyes of the camera and the social media networks. Therefore, we might never get aware of them.
It turns out that the celebrities we adore and admire, are just as naïve to us, or as secretive as any other person- full of perfections and imperfections. They are not perfect, though remain our favorites. And that's probably one of the reasons we admire them.
Everyday fashion blogs and many renowned blogs do talk about facts About Kim Kardashian sometimes, but not everything, it seems.
I have dug deep beyond the naked eyes and found 15 things that you possibly didn't know about Kim Kardashian.
So, let's chip in, shall we?
1. Her Greatest Regrets
When Kim K. attempted to get into the music industry back in the year 2011, she came up with a song called –Jam (Turn it Up). It did not give her a good profile later, and she regrets it till now.
2. The Best Meal
Her best and most favorite meal is deep-fried Oreos. She learned how to cook the meal on a show hosted by Jay Leno.
3. Off-class Favourite dress in High school
Back in High school during the off-classes days, Kim and her friend loved to dress-up as sexy divas. Her favorite catch was Posh Spice.
4. Kim's First Job
Kim's first job was at her father's music marketing premises. It was called Movie Tunes. She worked there for quite some time before she proceeded with her career pursuit in the entertainment industry.
5. One of her 'Biggest Phobia'
She fears dirt! Kim puts quite an emphasis on this by the way she does things. For instance, she confesses that she can't take a bath until her bathroom is spotlessly clean. To make sure of that, despite her cleaners doing the job right, she must redo it herself to clear any doubts.
6. Kim's Hobby
Most of the popular hobbies people do love are riding, swimming, traveling, or even watching. Surprisingly, Kim's K. hobby is simply collecting Vintage Vogue and Harpers Bazar magazines.
7. High School Mates
Kim studied at Marymount Catholic High School. Some of her celeb school mates are Marlo Thomas, Mia Farrow, Mariska Hargitay, and Giada De Laurentiis. The school is located in Los Angeles. It is known to mold its students and base their teachings on community services.
8. Earnings
Kim Kardashian does many things, and it's hard to determine her gross salary. However, it is known that when she becomes a brand ambassador for a company that pays her a lot. She charges around $25, 0000 per tweet that she makes with this company. This is quite a fortune, and not anyone can land to this. This partially explains how she manages to live up to her lavish life.
Sneak peek into Kim Kardashian Instagram account now!
9. Her Role Model
Kim Kardashian's idol is Jennifer Lopez. At the event of Elizabeth's death, Kim spent more than $65,000 on jewelry during the sale of her estate. She even drew close to buy Lopez's house. Kim described how lovely it was, "It was just so enchanting, with a garden with beautiful trellises and beautiful roses. "But later she thought I was not necessarily, "It wasn't realistic for me to purchase. It only had a one-car garage." Kim says. Putting into consideration her love for cars, this was not a simple decision to make.
10. Her Obsession
Kim really loves cars. She mainly goes for Rolls Royce and says that they are actually her best, especially when she is traveling with kids. She likes the lowness since it's simpler to put your kids in. Now that was quite one of those facts About Kim Kardashian!
11. Beauty and Time
When she is having her hair made, it takes her between an hour and a half and two hours. The same applies to her makeup. This is her daily routine. For significant events or functions like Met Gala, she takes up to three or five hours for the hair and makeup. The makeup expenditure consists of about 1,200 euros on related products on every change. She confesses that when all this beauty stuff is done, she feels so lovely and blessed.
She also uses a special Hermes Birkin handbag as her diaper bag. The price for these types of bags is relatively between $12,000 to $19,000. This is quite expensive, isn't it?
12. Biggest Prank
In the event of her and Kanye west's baby- North West, they decided to do something unusual to fool their closest friends. They decided to send fake photos of North to them and see who would share the pictures with the media. Most of them fell for this only to find out later to find out then that they were totally fooled.
13. Famous Dates
When she was a teen, probably between her 14 and 17, she was dating a nephew of Michael Jackson. He was called by the name Tito Joe Jackson. Her father would warn her that in the future, she might get abusive comments on how she was personally and her shape as well. Now, she is married to Kanye West, a famous artist, and a popular celebrity as well. They have a baby by the name North West.
14. Marriage Drama
She has been married thrice, first by Damon Thomas-a music producer at her 19. Secondly, with Kris Humphries and thirdly with Kanye West.
15. An Outgoing Introvert
Despite leading such a happening life, or the public, I must say, Kardashian, says she is more of an introvert. Her favorite thing is staying home, and that too all day.
All About Kim Kardashian Facts!
Now, let's delve deeper into facts on Kim Kardashian!
What is Kim Kardashian Famous for?
Occupation – Media Personality, Business Woman, Actress, Lawyer, and even a Socialite
Famous for – Superstar Keeping Up with the Kardashians
What is the Worth of Kim Kardashian? Revealed
Net Worth (Estimate) – $370 Million. This extraordinary social media queen has transformed through her reality TV into a fortune. And, all this happened when she sold emojis, cosmetics, mobile games to her fans and followers.
What is Kim Kardashian Full/Original Name?
The full name of Kim Kardashian is Kimberly Noel Kardashian.
What is the Real Age of Kim Kardashian?
39 years (21 October 1980). She doesn't look 39 years old, though.
What is the Birth Place of Kim Kardashian?
Los Angeles, California, United States
Is Kim the Richest Kardashian?
No, Kylie is! She is the richest in the Kardashian family, with a total net worth of $1 billion.
Who is Kim's Trainer?
We all have seen those 'to-die-for' curves of this Kardashian. Credit goes to both Kim for working out 90 minutes a day and 6 days a week. It is all done under the supervision of her trainer Melissa Alcantara, who has comprised her training schedule of weight training with cardio (keeping it minimal).
Who is Kim Kardashian Currently Married to?
Kanye West! They made their relationship public in 2012, though they met in 2003 on the sets of a music video.
How many Children Does Kim Kardashian Have?
Kim and Kanye together have 4 kids- Saint, Psalm, Chicago, and North.
Quite a thing or two, today we have learned about Kim K! You didn't know it all, did you? Well, share these facts About Kim Kardashian with all and let them know a few more about her.