Gorgeous, super cute, and sexy, Selena Gomez is a well-reputed star whose talents stretch much in singing, acting, producing but now she is in a position to call herself a designer. This was after a swimwear company called Krahs that released a collection, which includes trio swimsuit, and was designed by Selena Gomez herself. Selena Gomez's closest friend, who was also her assistant some time back, founded the company. The name is Theresa Marie Mingus. Selena Gomez Swimsuit is creating a stir in the fashion world. And, why not, she looks stunning in that.
The Taki Taki Star- She Looked Hot Though

Selena Gomez has been in a hibernation state for long as she was nowhere to be seen in the social media platforms. The reason was that she spent time concentrating on her physical and mental wellness. She just came along once more with style, as on February she released a new single and also she had lately performed with Dj Snake, Cardi B, and Ozuna in their new track TAKI TAKI. Stunning Selena is also starring in a horror movie The Dead Don't Die. She is quite talented to fully submit and show her abilities in the acting, singing and producing areas.
Why Is This Swimsuit SPECIAL?
I, Neha Bhardwaj, have mined up quality information about why this Swimsuit is so special. Not so long before Selena Gomez had a Kidney transplant aided by her friend who is an actor, Francia Raisa. The process was very sensitive because an artery in her body had ruptured and therefore she needed emergency surgery to curb this. In a video especially in the Instagram page of the Krahs Company, Selena Gomez is being interviewed by her friend Theresa, and she confesses how great she felt as she was designing the swims wear. Selena Gomez Swimsuit is new addition to her wardrobe.
"I did have a good time designing," said Selena. She was more particular about one of the design that she made and showed a lot of interest. "It was fun. The design I did, one of them, it was the high waisted one with the belt. I have a kidney transplant, and I like bathing suits that kind of cover where that has been and make me feel comfortable." She added.
So, the idea was to cover the scar that is there on her body after the kidney transplant.
Every Woman Deserves to Look SEXY- This Swimsuit Does EXACTLY That
The Selena Gomez Swimsuit is for a bigger crowd. Mingus says that "Every woman wants to feel sexy. Every woman wants to feel confident and beautiful. I definitely want to have a variety of different pieces so everyone can wear them." This new design is going viral as well as the Krahs Company. The reason is the popularity of this stunning popstar. She is quite famous and people tend to embrace her in the entire world. She is actually one of the most followed stars in the social media platforms, especially on Instagram.
Selena is also very thankful to her friend, and she took her time during the video interview to recognize and thank her. "I have had of pleasure knowing you for five years. After working with you, it has helped me understand not to take life too seriously, "she told her. "I have grown up in a challenging situation, so I felt like we bonded on that because we come from real places that I don't know. I just didn't think that I could get through some of the hardest points in my life if it weren't for you" She was very sentimental about it because Theresa has been her good friend for long.
This new swimwear's price range from $30-$65.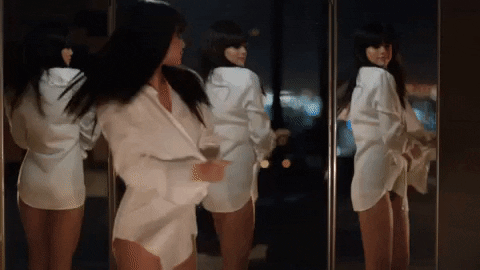 Ladies, go ahead, and be ready to look sexy and hot with this Selena Gomez Swimsuit today!