Places to Visit in October in India – October marks the onset of pleasantness. It is the beginning of vacations for tourists, several tourists from all over the world hit the spot during this month.
It isn't "India calling" for the tourists only, it's "home calling" for us too. Travel enthusiasts and explorers overrun the beautiful and incredible floors of India as the calendar strikes in October.
We have brilliant places to visit which can make the month much more pleasant and memorable. Here we bring you the 10 Best Places to visit in October in India.
10 Best Places to Visit in October in India – The Winter Travel Guide
Here"s the list to checkout right now!
1. Rishikesh
The serene beauty has to be on this list. It's a dream destination for many. The holy city of Rishikesh is a place of temples, ghats, and the famous Laxman Jhula and Ram Jhula. This sacred city is engulfed in traditions and carries a beautiful essence of peace and wellness. You can't rule out the adventure here. White river rafting, zip-lining, and campaign, bungee jumping, and many more that makes Rishikesh a place to connect with nature and hit the best adventures in life.
Places to go in Rishikesh:- Laxman Jhula, Ram Jhula, Neelkanth Mahadev Temple, Neer Garh Waterfall, Triveni Ghat, Beatles Ashram, Rishi Kund, and Swarg Ashram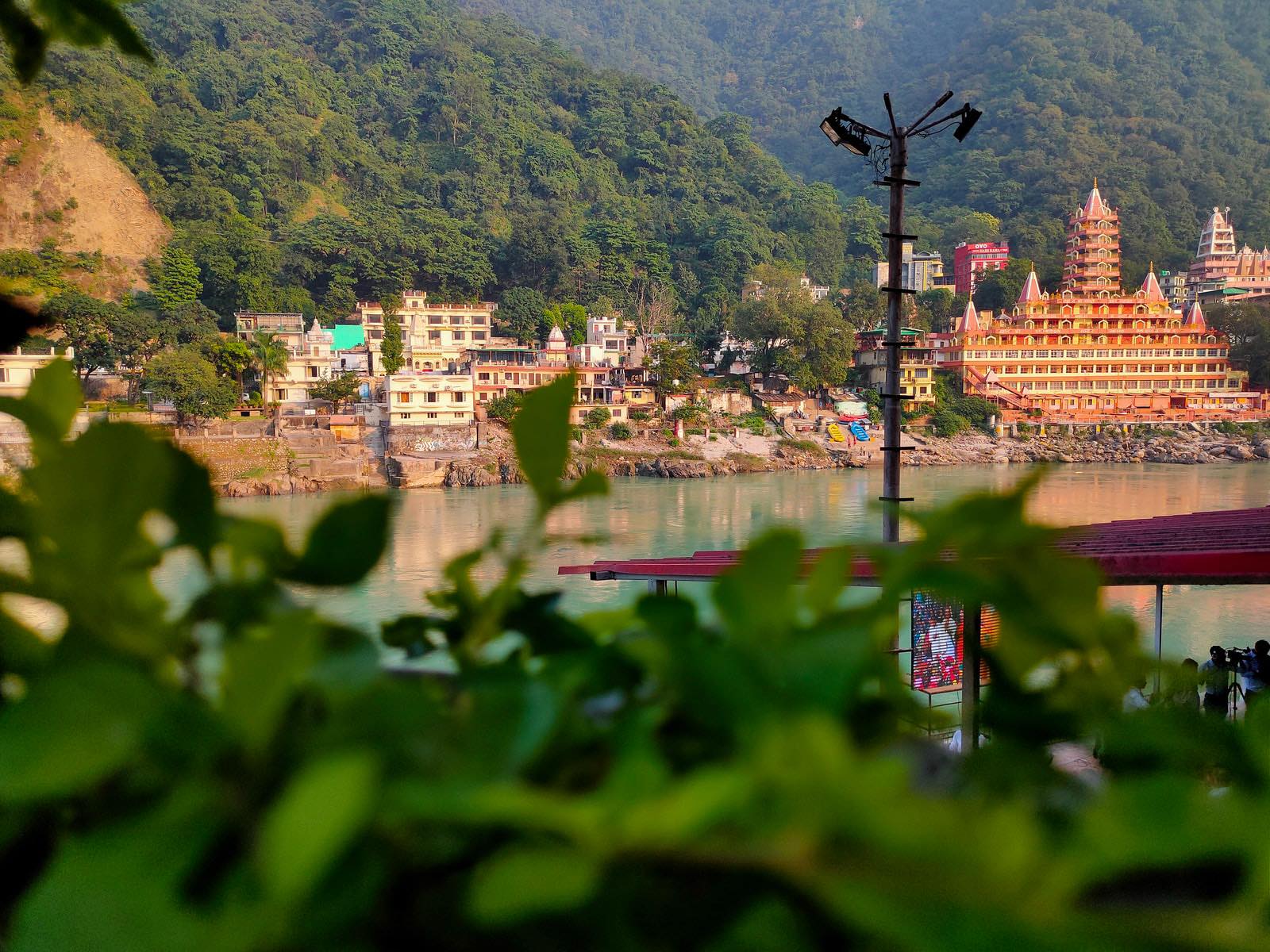 2. Darjeeling
Our west is graced with inexhaustible beauty and the top considered hill stations of India. Sightseeing becomes more fascinating because of the adrenaline that Darjeeling manifests in us. The place is bounded by the natural decor, the orchids, the unending elevations, tea gardens, and pine trees. With the other large elevation shadowing the lands of Darjeeling, Mt. Kanchenjunga attracts a lot of mountaineers and enthusiasts being the third-largest mountain in the world and second-largest in India. In October, it is ideal to go to this destination. There can't be a more pleasant October!
Places to go in Darjeeling:- Padmaja Naidu Zoological Park, Peace Pagoda, Tiger Hill, Rock Garden, Ghoom Monastery, Batasia Loop, Singalila National Park, and St. Andrew's Church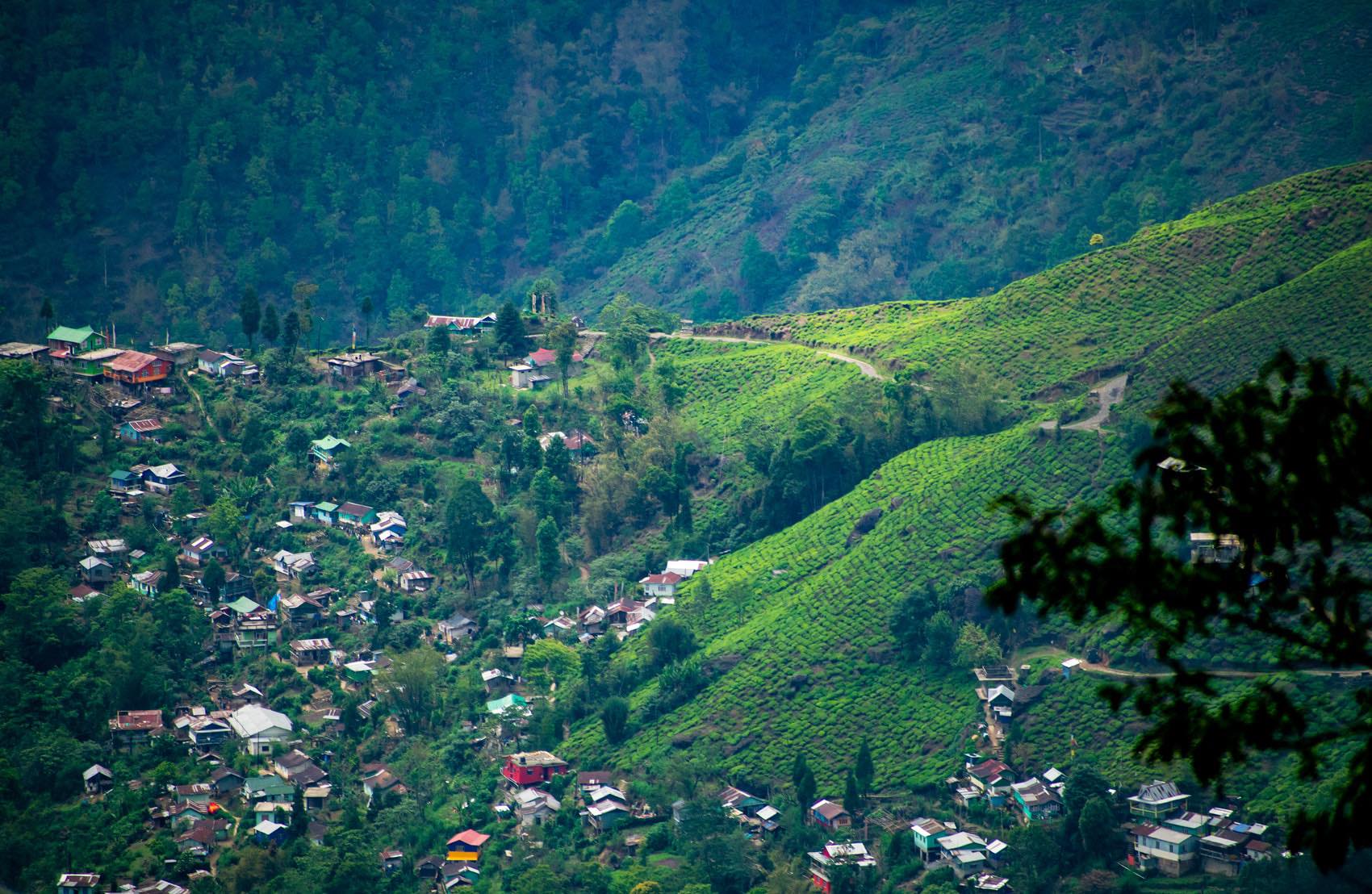 3. Mysore
The City of Palaces, adding beauty to the southern part of our land. Mysore attracts millions of tourists. Mysore is accompanied by excitement, festivals, and a brilliant aura in October. The sandalwood products, silk sarees, and delicious delicacies wouldn't let one leave this spot.
Places to go in Mysore:- Chamundi Hills, Sri Chamarajendra Zoological Gardens, Sri Chamundeshwari Temple, Karanji Lake, St. Philomena's Cathedral, Jaganmohan Palace, and Lalitha Mahal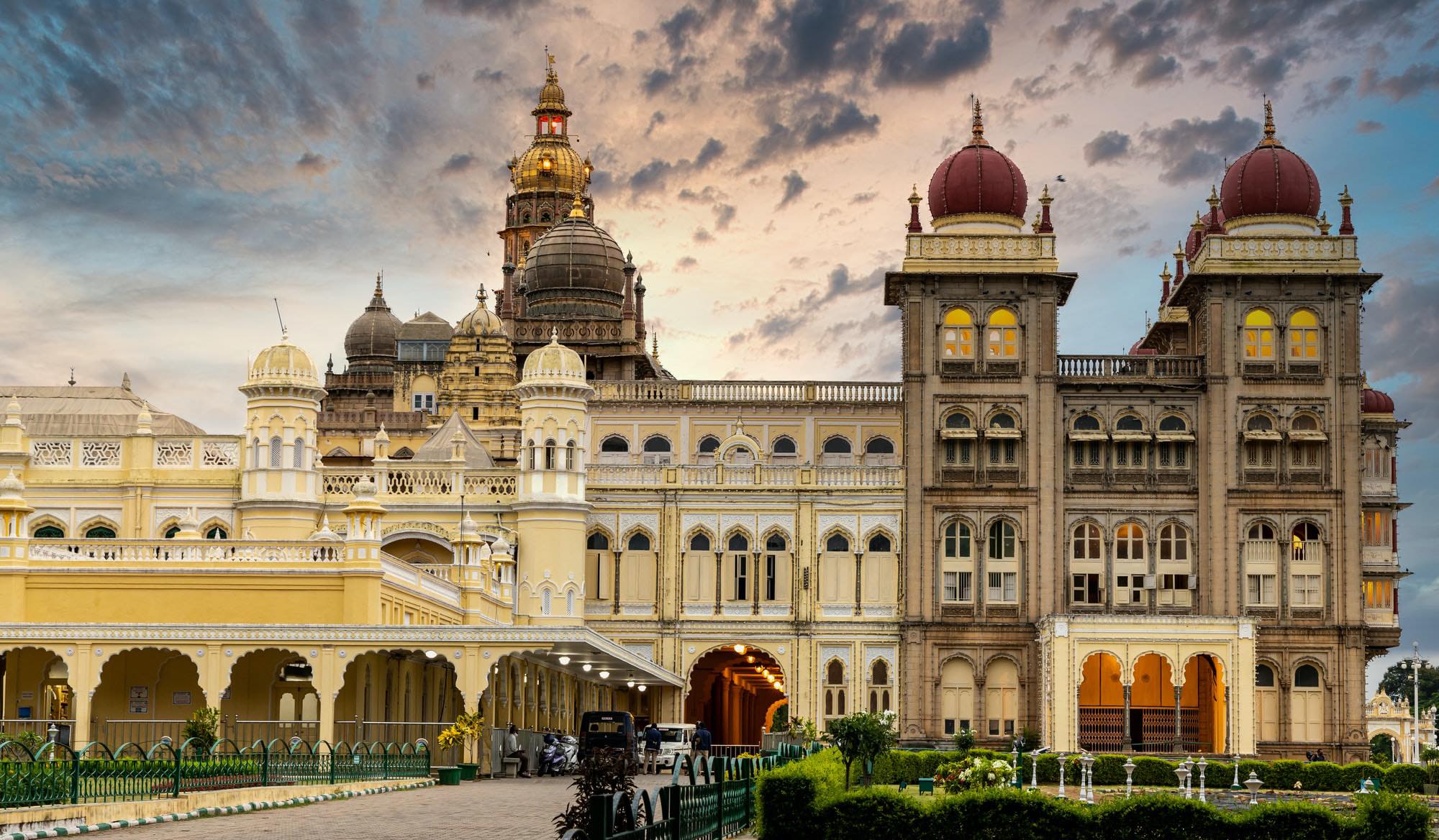 4. Lahaul Spiti
If humans know paradise here it is, there's no perfect adjective to describe the immense beauty of Lahaul Spiti, located on the foothills of the Himalayas. The outstanding landscape and authentic yet fabricated and unreal scenic beauty leave one awe-stricken. Lahaul is known for devotional, spirituality, and adventure. October is the best time to go trekking in the extraordinary, snow-capped valleys of Lahaul Spiti.
Places to go in Lahaul Spiti:- Tabo Monastery, Key Monastery, Dhankar Monastery, Chandratal Lake, Spiti River, Kunzum Pass, and Rohtang Pass.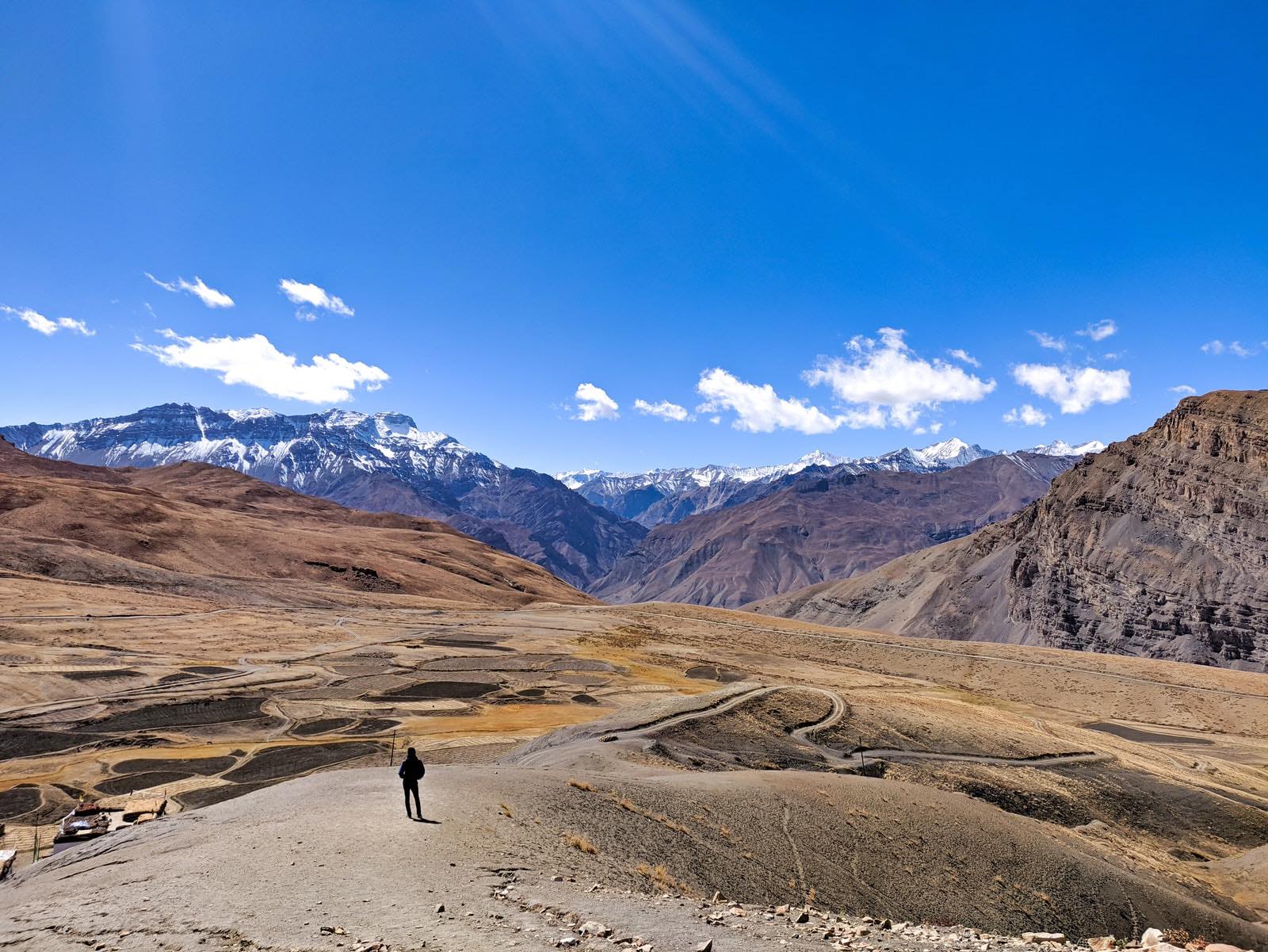 5. Jim Corbett
The most-visited wildlife sanctuaries in India, in the district of Nainital, Uttarakhand. The real feature of this place in India is the Royal Bengal Tigers and a large variety of migratory birds.
Things to go for in Jim Corbett:- Jungle Safari, Corbett Waterfall, Corbett Museum visit, and River Rafting.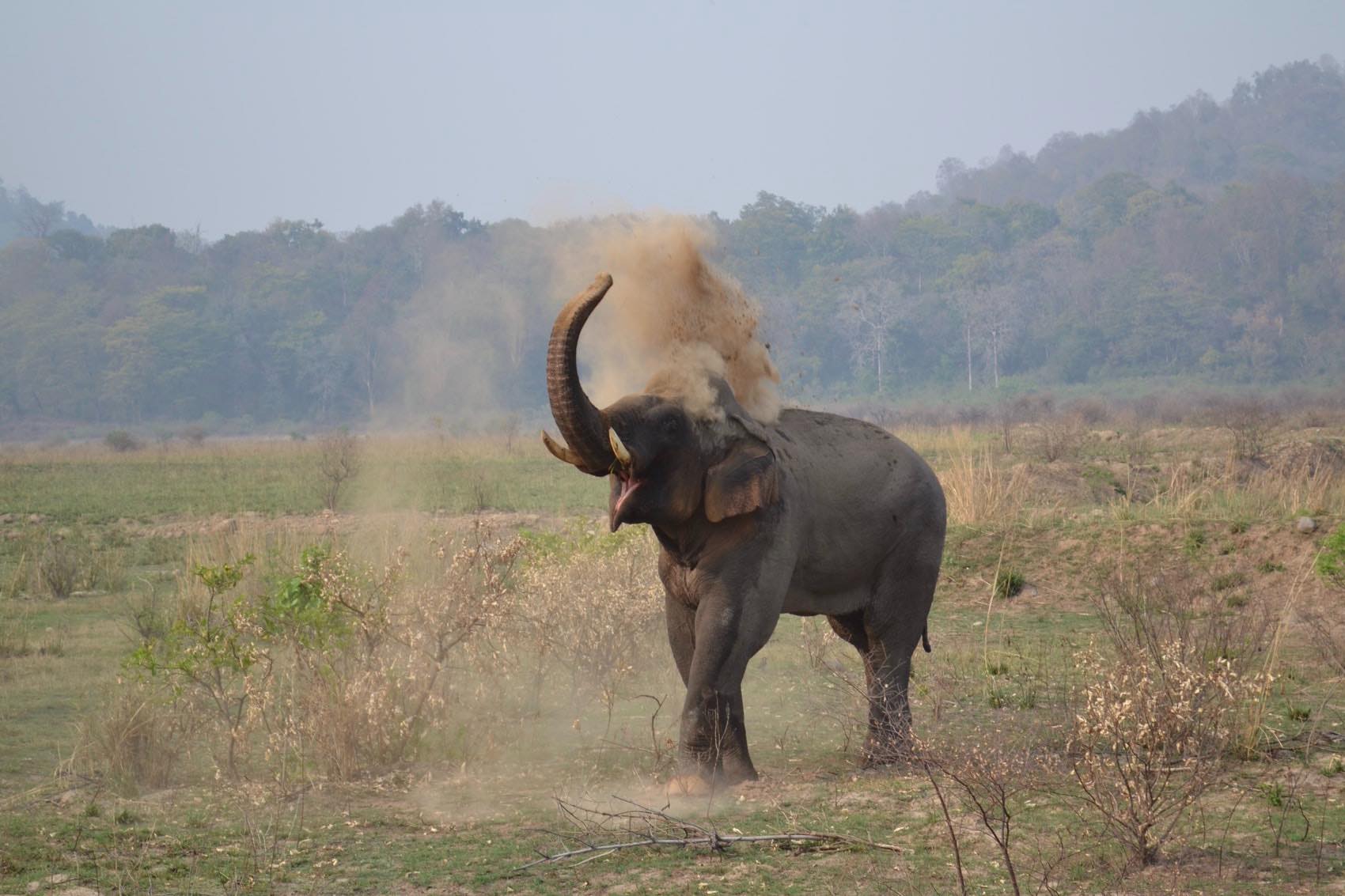 6. Varanasi
As they say, visitors do not just go to explore Banaras, the place engulfs one and makes them a part of Banaras. This eternal city radiates the energy of our rich and globally known culture. Varanasi is completely majestic and exuberant with its enchanting temples, the holy ghats, and the Ganga River. October is graced with festivities in Kashi, known to be a place of Mahadev, Kashi Vishwanath.
Places to go in Varanasi:- Dasaswamedh Ghat, Assi Ghat, Shri Kashi Vishwanath Temple, Dhamekh Stupa, Manikarnika Ghat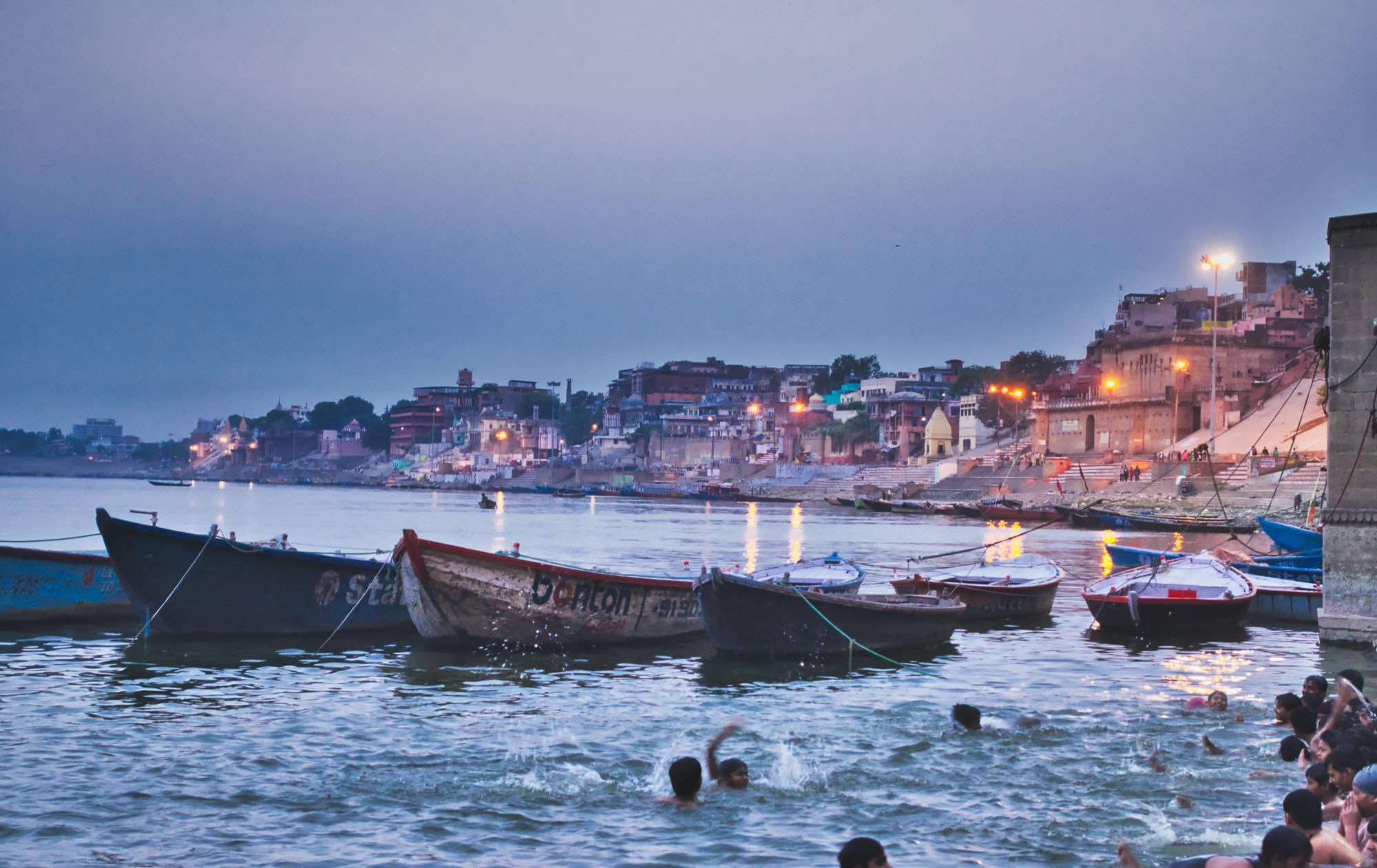 Related Read>>>>>>>>>> Aamod Resorts, Shoghi, Shimla, India – Why Visit Here?
7. Jaisalmer
Jaisalmer is a treat for the tourists, the land with adorable rustic charm and contrasting colors. The city is incredible and rich in art, culture, and known for ancient forts.
Places to go in Jaisalmer:- Jaisalmer Fort, Kuldhara Village, Jain Temples, Desert National Park, Gadisar Lake, The Thar Heritage Museum, Tazia Tower.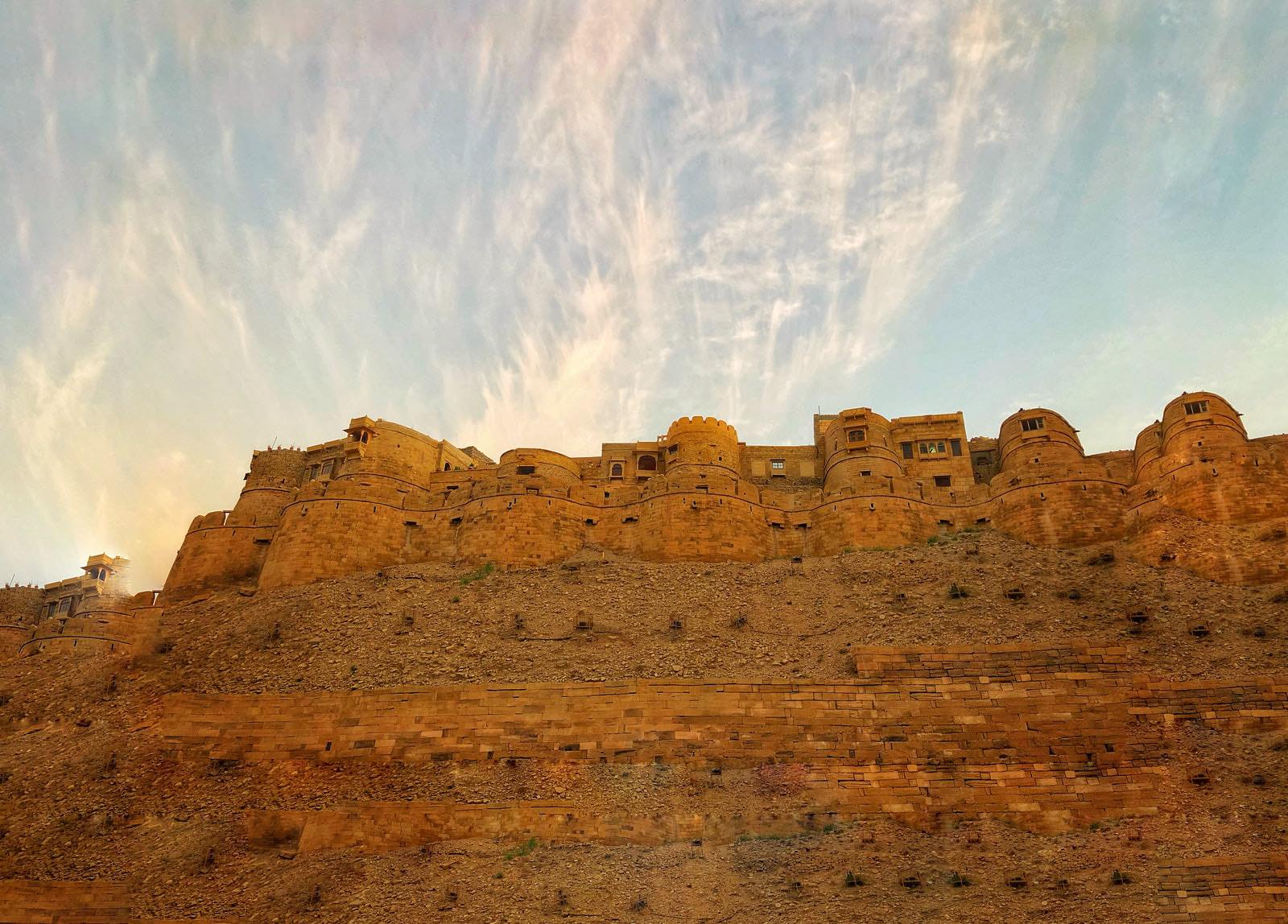 8. Goa
A magical destination for youth especially. It is a pleasing place rich in all aspects from serenity to clubbing. Goa has plenty of flea markets, waterfalls, beaches, vineyards, and wildlife sanctuaries, and several other sights to visit. The palm trees are gorgeous and the complete the beautiful look of the beaches, giving tourists the perfect vacation that they deserve.
Places to go in Goa:- Baga Beach, Anjuna Beach, Calangute Beach, Candolim Beach, Palolem Beach, Agonda Beach, Basilica of Bom Jesus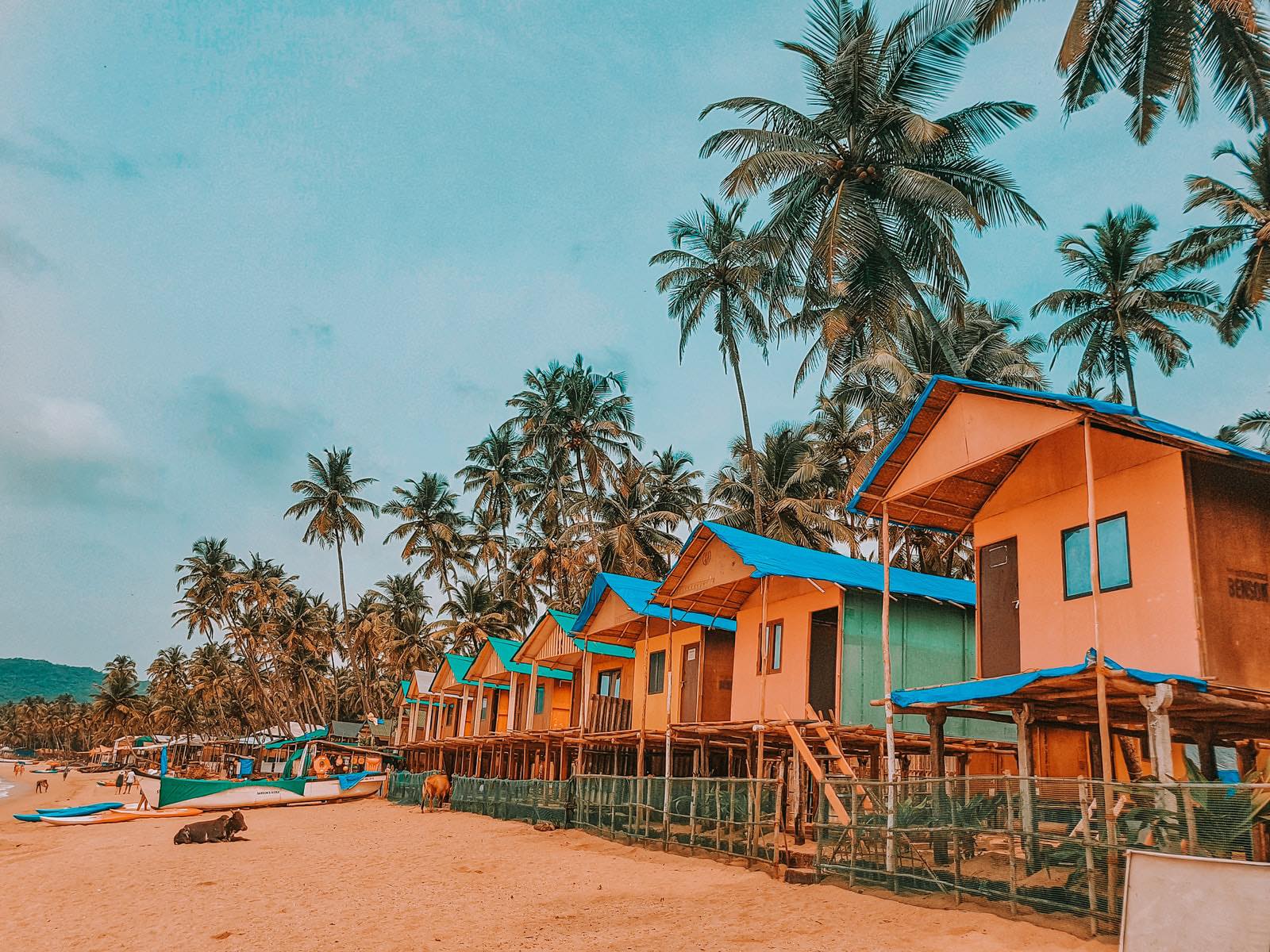 9. Agra
Agra is famous for the Taj Mahal, the seventh wonder of the world. This has made the city gleaming with tourists and October possesses the best-suited weather. The architecture and the historical structures with exciting stories show a lot about the old times.
Places to go in Agra:- Taj Mahal, Agra Fort, Mehtabh Bagh, Jama Masjid, Tomb of Itimad-ud-Daulah, Chini-ka-Rauza, and Akbar's Tomb.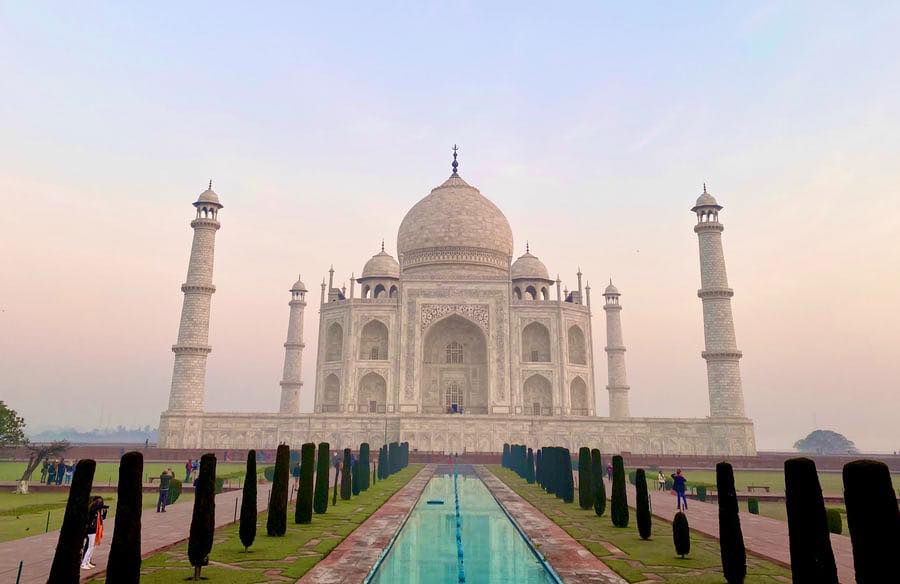 Related Read>>>>>>>>>> How to Choose the Right Travel Location?
10. Hampi
Karnataka is the place of a World Heritage Site by UNESCO. Hampi is famous for monolithic structures, monuments, and temples that portray the Hindu style of architecture.
If you wish to seek solitude and know about the structures, Hampi is the best place.
Places to go in Hampi:- Vijay Vitala Temple, Sri Virupaksha Temple, Riverside Ruins, and Queen's Bath.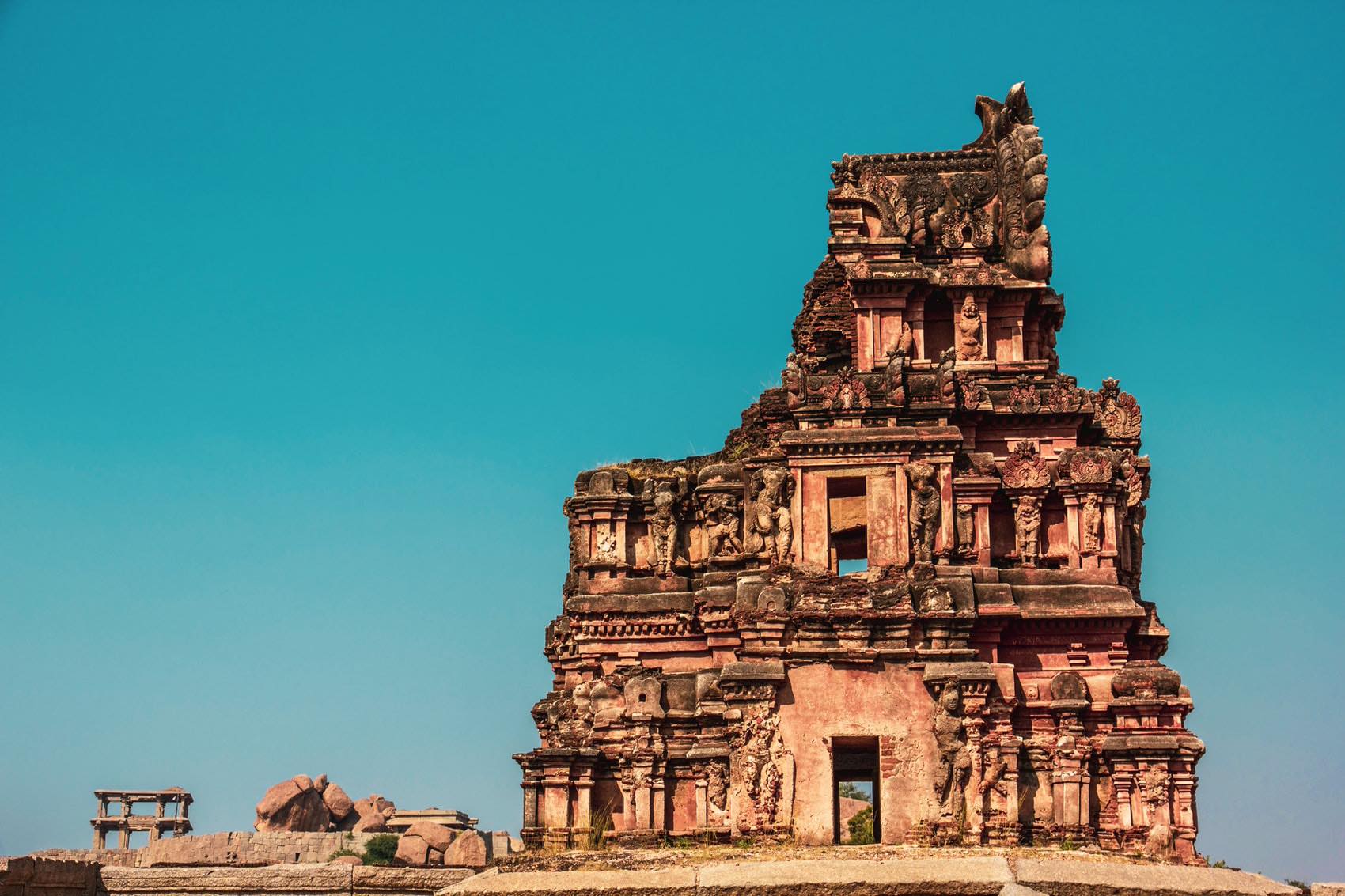 We hope you like these best places to Visit in October in India for enjoying a gorgeous vacation you totally deserve.