Aamod Resorts Shoghi Shimla is lit, here's how!
The Dreamy Destination
Who hasn't voyaged to one of these exotic destinations to chill and enjoy life called Shoghi? Thirteen kilometers short of the Queen of Hills- Shimla, this place stores something special in its laps called Aamod. This word in Sanskrit means 'Joy or Happiness,' and I believe that perfectly goes with what they have prepared here for the world.
So, I was on my trip to Shimla, had utmost fun there, and now I was heading back to Chandigarh. On my way back, I decided to spend some time here, enjoying in the laps of this amazingly soothing resort while enjoying those luscious dishes that it serves both indoors and outdoors.
And, There was it- The Paradise
As my car stopped in front of this li'l piece of ecstasy, I found myself on a gentle hill slope, which was surrounding some tall and serene pine trees. That whiff of these oak and pine trees took me back to my childhood memories, when all I had to do was sit beneath the shade of these trees and enjoy a stress-free life- Those were the days and life, it seems, now!
So, I had to walk up toward the restaurant, and that walk, indeed, was so calming. All I could hear was the comforting chirping of the birds and soul soothing silence. Wasn't that the perfect scene where I have desired myself residing now and forever? That was, precisely.
The Colonial- Multi Cuisine Restaurant and Bar
Unruffled and serene- That's how I would describe it. After a stroll of five minutes- in that serene and comforting space of nature, I reached 'The Colonial,' which is multi-cuisine restaurant and bar. They serve both indoors and outdoors, out of which I chose to be served outside beneath the gorgeous pine trees.
Being one of the best restaurants, I got to see almost all the dishes on the menu, which I would probably love to savor while I am in Himachal Pradesh. Indian and local Himachali delights, I had access to everything here.
Lastly, after going through the entire menu, I ordered Haka Noodles and Kadhai Chicken along with a chilled and refreshing Mojito, all of which were super tempting, especially the Chicken. I would rate it 9.5 on 10, as it tasted luscious.
Cottages- Reside Closer to Nature
After the meal was over, I walked towards the cottages that are spread across the entire mountain slope. So, while crossing these cute petite cottages, I reached a space where my fun time was about to begin.
There was a plain space in between the cottages, and jungle of pine trees, where I sat for about fifteen long minutes. The reason was the swings! I enjoyed swinging for a while, and then I moved ahead. While I was heading towards the hilltop here in Aamod Resorts Shoghi Shimla, these cute cottages were following me throughout.
I would definitely love to stay here next time I visit this place!
Astounding AF- The Hilltop
The hilltop at Aamod Resorts Shoghi Shimla was astounding AF- yes, it was! The view was awesome, and there I had the moment where I felt like staying there forever. It was an incredible spot, believe me! And, witnessing that was making me feel fluky.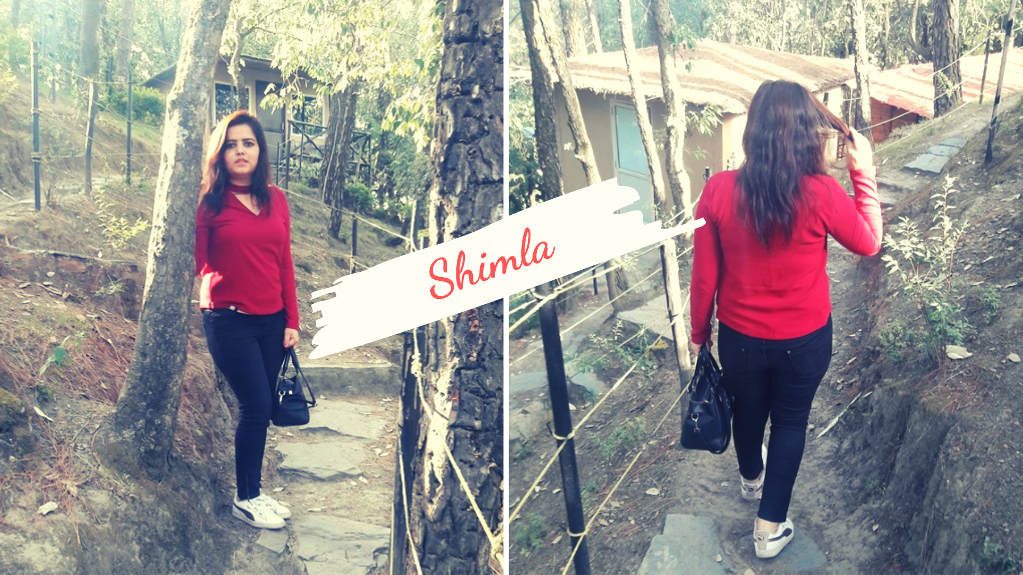 Well, then I saw a few hammocks there in Aamod Resorts Shoghi Shimla, where I rested and enjoyed the view for some time.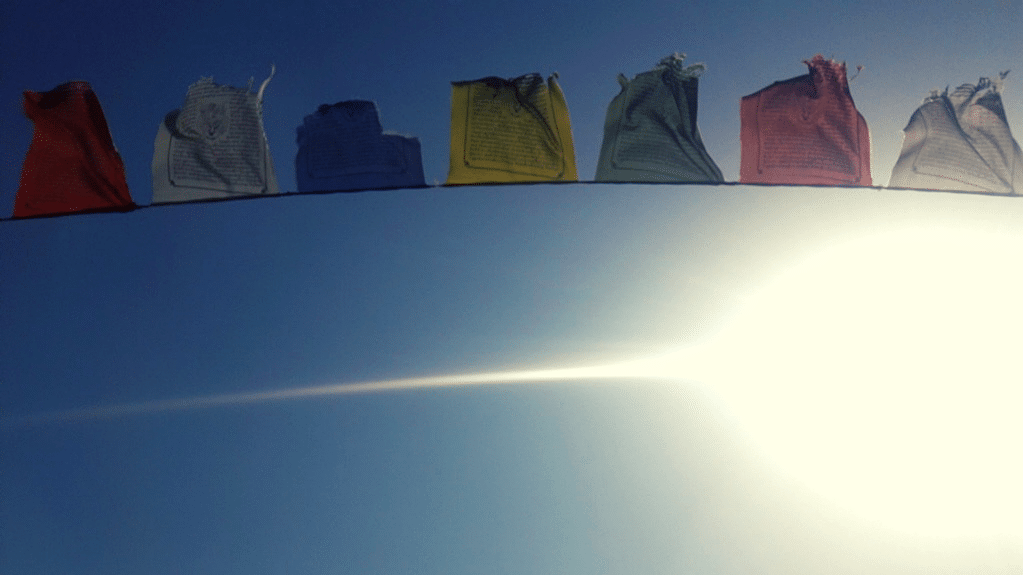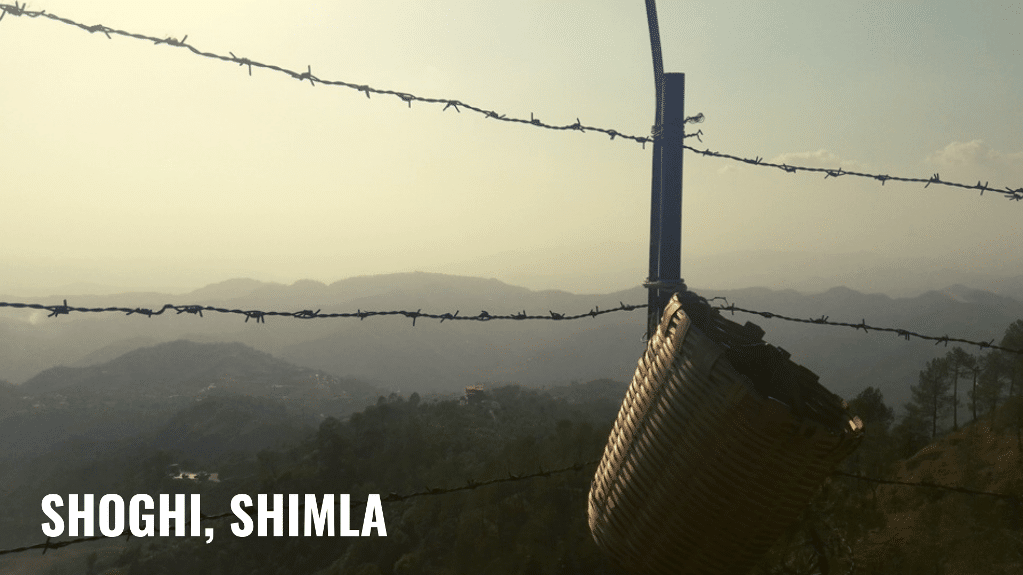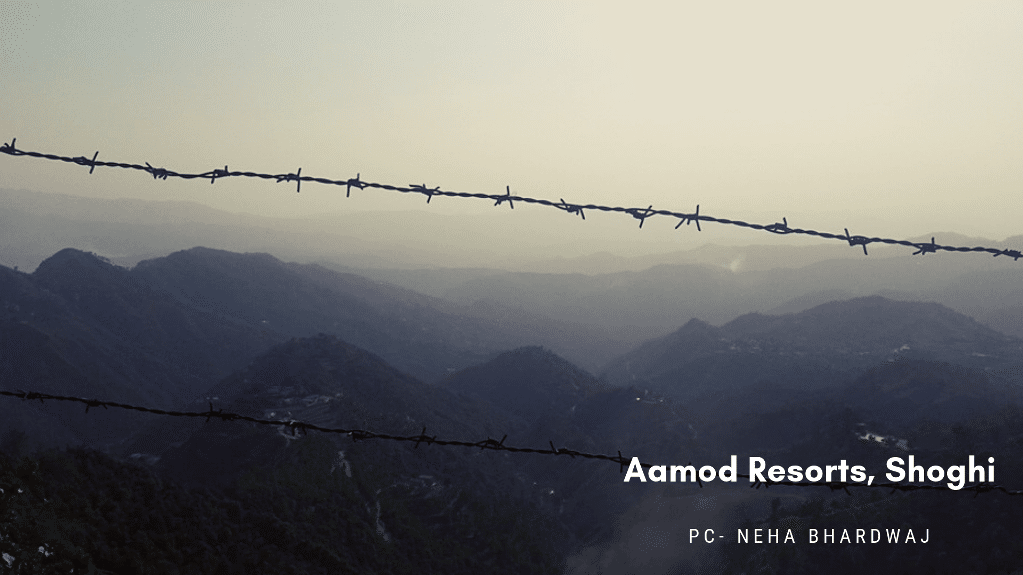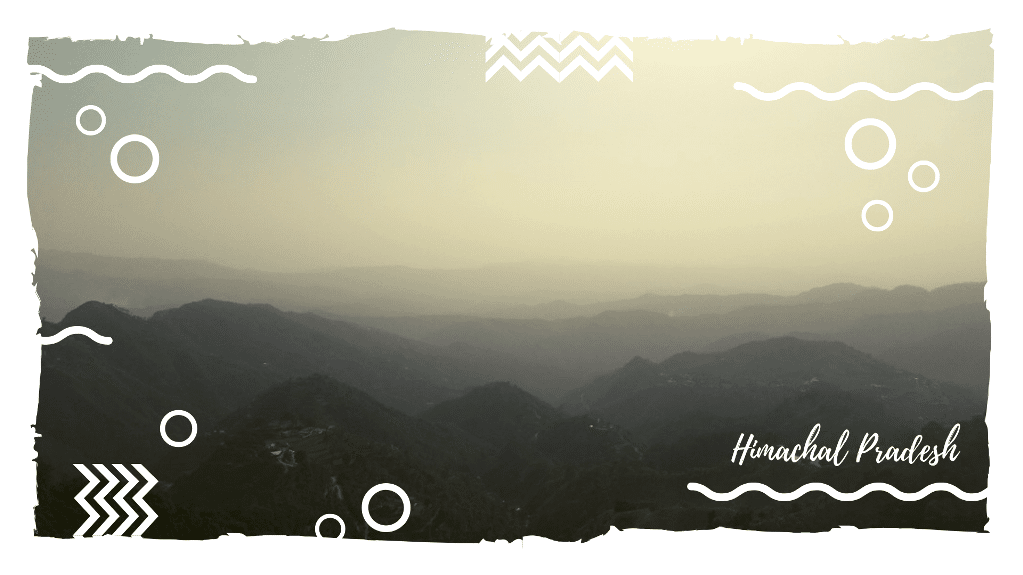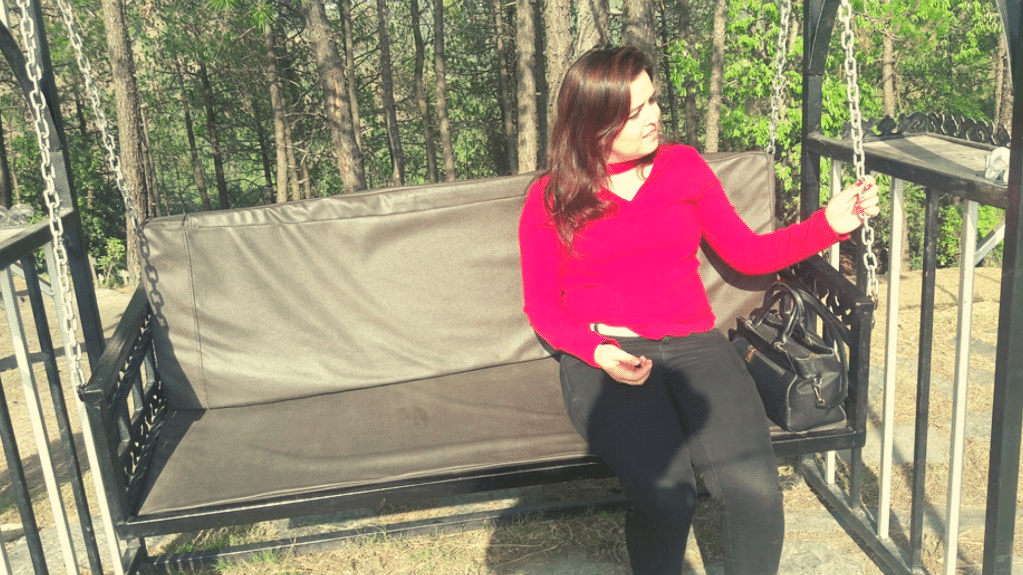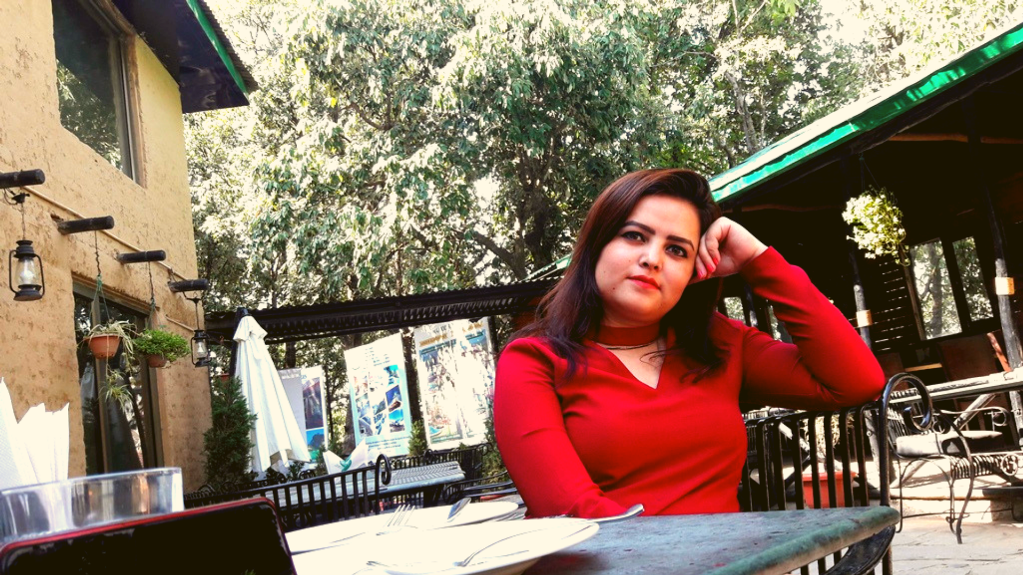 It was an amazing trip to this beautiful place, certainly. Never hesitating to go back to Aamod Resorts Shoghi Shimla again!
Go Aamod Resorts Shoghi while on your trip to Shimla!!!