Eyelash Perm Process – Quick Facts First!!!

Eyelash perming/Eyelash permanent wave is a permanent relaxer for straightening hair
Only licensed cosmetologists have permission to flip up lashes
The cosmetic process that utilizes perming technology to curl lashes
Kurlash Company is known to have invented the first eyelash curler
This cosmetic process called eyelash perming was available only after 2000
Why Has 'Eyelash Perm Process' Trend Raged?
Of course, everyone likes those wispy curled up lashes! Everyone wants perfectly curled up lashes; it enhances the looks. It has become one of the most followed trends of 2020, though.
Eyelash Perm Process
Here are the steps involved in the eyelash perm process!
Step 1: Treated with Perm Solution
Eyelashes are treated with perm solution, a process that uses perming technology to flip up your lashes.
With Silicone pads– Nowadays, cosmetologists use silicone pads to place under the eyelid. The size of this pad relies on natural lashes.
With plastic instrument: Cosmetologists places plastic tool as the base of your eyelashes, pinching them upwards, exactly how a curler would work.
Otherwise, the process is similar – just the Eyelash perming rods/base may differ.
Once the base is placed, they apply harmless glue that sticks lashes to the rod, and let it sit there for a few minutes, generally 15 minutes.
Step 2: Neutralized
The first step is then followed by neutralizing. It takes 15 minutes too!
Step 3: Reconditioned
Using some nourishing oils, the lashes are reconditioned, strengthened. Another purpose is to help clean the glue applied to lashes easily.
FAQs about Lash Perm Process
What is the Time Taken to Complete Eyelash Perm Process?
Generally, 45 minutes are required to complete this process.
How Long Does Lash Lift Perm Last?
The process lasts for 2-3 months.
Where is the Lash Perm Process Performed?
It is performed in a salon/spa by a certified professional who has the permission to do so.
How Often Can You Perm Your Eyelashes?
Your lashes will need at least 6-8 weeks to get this procedure done again. There is a possibility that not everyone will go for lash perm again. Don't worry; your lashes will not need any special treatment after that.
Let it grow naturally, and it will.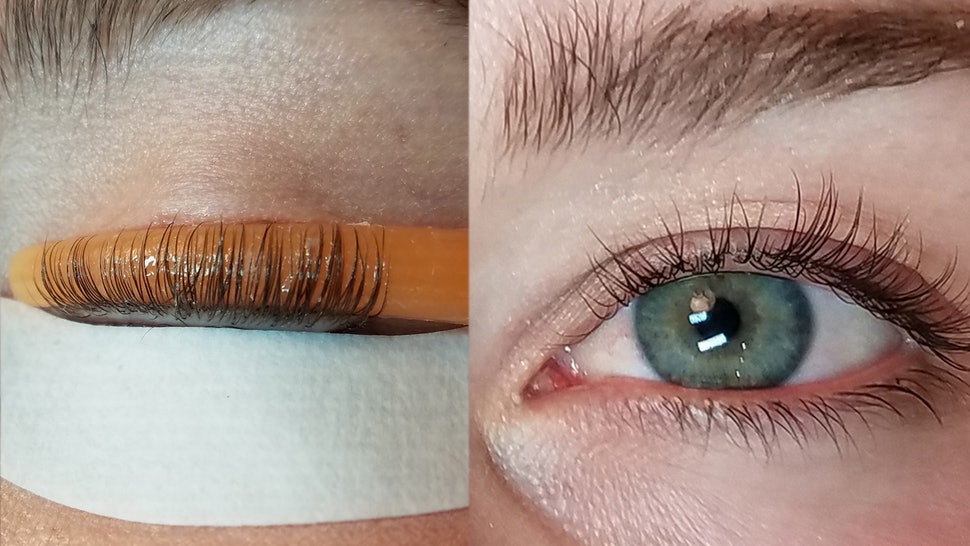 Do Eyelash Perms Damage Your Eyelashes?
There are some risks involved when any process consists of the usage of chemicals. Possible side effects of this process are some stinging near the eyes.
FDA hasn't really approved this process, which otherwise has supported the other hair treatments.
Plus, the professional doing it should be conversant, experienced, and alert while performing the lash perm process.
Related Read:
What's The Difference Between Lash Lift And Perm?
However, people use both these terms interchangeably these days. Or better say, they consider lash lift as a fresher/latest version of the lash perm process.
Results may differ depending on the professionals you pick, and salon you select.
Do Lash Lifts Ruin your Eyelashes?
Since the use of chemicals is involved in this process, there is a chance of certain risks like stinging around the eyes. It also depends on the professional you pick. If you are not investing in a good salon for this process, then you can damage your lashes.
Anyway, there are falsies always available to enhance your lashes, though.
Do Lash Lifts Hurt?
Not at all! You will feel a bit of tugging when they are stuck with the base, that's all.
It is best to keep those peepers close to avoid any irritation!
Are Lash Lifts Worth It?
Why not, if you want to naturally be with the best version of your lashes – 24×7.
Besides, this process takes just a few minutes to complete, so time-saving!
Count the minutes you otherwise wasted in curling your lashes yourself, and still didn't get the best results.
Yes, lash lifts are worth it. Worth your time and money!
Can You Put Mascara on Eyelash Perm?
Yes, you can! You will have to wait for a day to do that, though. The process has just been done, and you don't want to ruin the newly curled up lashes, right.
Can You Wash Lashes after Lash Lifting Procedure?
It is best not to wash it or allow any sort of moisture to reach your eyelash curls.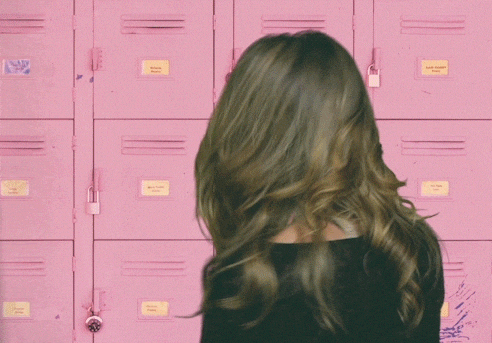 Is it Safe to Apply Makeup after Lash Perming Procedure?
Remember, the first 24 hours are going to be critical. So, say no to make up for at least a day for long-lasting effects.
Is It Safe to Perm Your Own Eyelashes?
No, it is not a good idea to perm your own lashes.
Since you are going to use chemicals around and near your eyes, it is not suggested to take such a major risk of doing it yourself. Go to a professional, though, who has experience and knowledge of the same.
As mentioned above, lash perm is yet not approved by the FDA.
Why risk your eyes, when you have the professionals to take care of your lash lifts?
DIY eyelash perm, hence, is not a good idea.
How Much Does a Lash Perm Cost?
Generally, the eyelash perm process price is between $60 to $100. It even depends on the salon you choose. Keep in mind that these treatments are not going to be as cheap as your mascara. 🙂
Why are Lash Lifts Bad?
Eyelashes perming disadvantages come to those who choose the wrong professional for this process. It depends upon the experience of the professional doing it. Experience counts when it comes to lash lifting. If not done aptly can impact the lash growth further. So, choose an experienced and knowledgeable professional for your lash lifting treatment.
Do's and Don'ts after Lash Lift?
Eyelash perm aftercare is vital. And, here are some do's and don'ts that you need to follow:
Do's after Lash Lift:
The aesthetician must know the list of products you use on your skin, just to avoid any sensitivity issues.
After Lash lift, let these professionals do mild cleaning of your lashes.
Keep your eyes safe from moisture, steam, or heat.
Don'ts after Lash Lift:
Don't allow hot water to touch your eyelashes.
Say no to waterproof eye products, including liners and mascara, for at least a day or two.
Don't wipe off your makeup and eye are with wipes.
Don't touch your lashes again and again.
Who is a Good Candidate for Lash Lift?
Someone who has healthy eyelashes! The candidates who want to get rid of the daily hassle of using mascara or a lash curler—recommended to those who want their eyes to look beautiful and wide.
Eyelash Perm Process Before and After
Here is an example of Eyelash perm process before and after!
Oil to Relax Lash Lift/ Will Oil Relax A Lash Lift?
It is recommended not to use any oi on lashes, especially 24 hours after the treatment. Consult your professional for the same, and visit him for gentle cleansing, though.
Eyelash Lift Kit Amazon
Amazon is offering some eyelash lift kits, and here are some of them:
Pinkzio Premium Eyelash Perm Kit Full Eyelash Lift Kit For Professional Use, 15 in 1 Salon Lashlift Eyelash Perming kit
AsaVea Eyelash Perm Kit, Professional Lash Lift, Semi-Permanent Curling Perming Wave, Lotion and Liquid Set
Ekeda Eyelash Perm Kit, Lash Lift Kit,Lifting Set – Eyelash Perming Wave Curling Set Suitable For Salon, Ideal for Mother's Day
Best Mascaras, in case you are not a fan of Lash Lifting
Maybelline Lash Sensational Washable Mascara, Blackest Black, 0.32 fl. oz.
L'Oreal Paris Vol-1465 Makeup Voluminous Original Volume Building Mascara, Carbon Black, 0.26 Fl Oz
Ellocy 4D Silk Fiber Lash Mascara, 2 in 1 Mascara for Natural and Voluminous Look – Premium Thickening and Waterproof Mascara for Long-Lasting, Charming Eye Makeup
4D Silk Fiber Lash Mascara Waterproof, Luxuriously Longer, Thicker, Voluminous Eyelashes, Long-Lasting, Dramatic Extension, Smudge-proof, Hypoallergenic Formula
You can even try Keratin Lash Perm, and here are a few reasons to do so.
Now it is upto you, whether you wish to go for this eyelash perm process or just curl it on your daily and still feel happy about yourself.
The Choices is totally yours!