***We are not short; we are just concentrated awesome- Short Girls***
That's true! As they say, good things come in small packages; these girls are establishing this statement. But sometimes we all wonder how would have we been if our height was a bit more elongated. Well, now we are not, but how about doing certain changes in the hairstyle, which will certainly make you, look taller. There are tons of such hairstyles that can accentuate your height and looks altogether. Let's learn about Hairstyle for Short Height Girls NOW!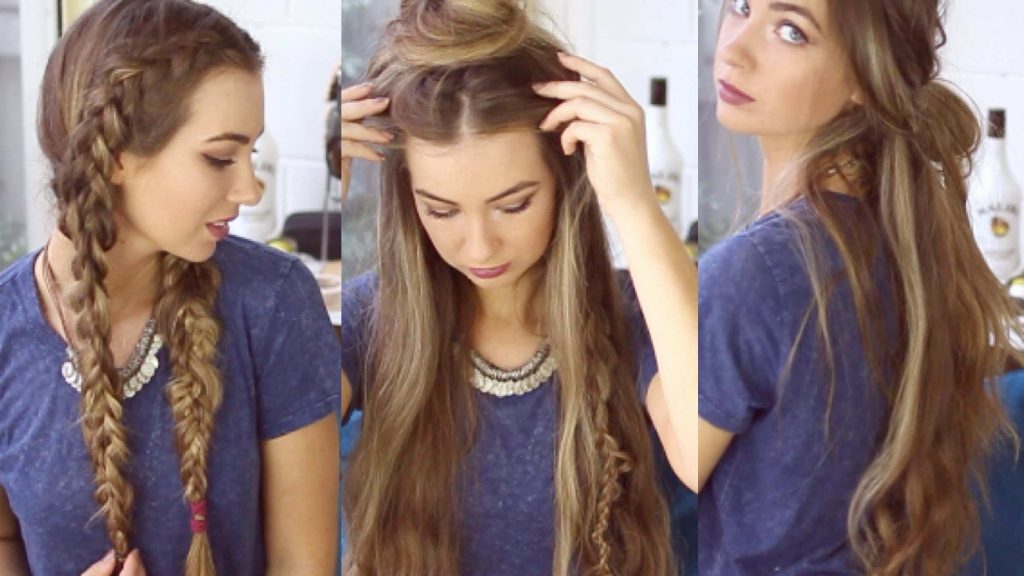 I heard someone saying that your hairstyle can make or break your look. Then, I wondered how true that is! But after trying a few of them, all my doubts were gone.
The TRICK is to draw attention to the hairstyle so that they don't notice the definite height all the petite girls out there.
Be it short dresses or those tiring skyscraper heels, we petite cuties have done the endeavor.
Hey lovelies, here we start your journey towards awesome hairstyles that is probably going to change the way you look right now!
 Hairstyle for short height girls is right here, just for you
1.Top Knot
This one hairdo is perfect when you want to add inches to your height. This hairstyle for short height girls can elongate your height. Topknot can elongate your height while giving you the perfect sassy look. You can try this hairstyle with almost every outfit of yours, and still rock the looks every time. For girls, who have a bigger forehead, can also try bangs to make for that stylish and cute look. In short, top knot gets all the thumbs up for short girls.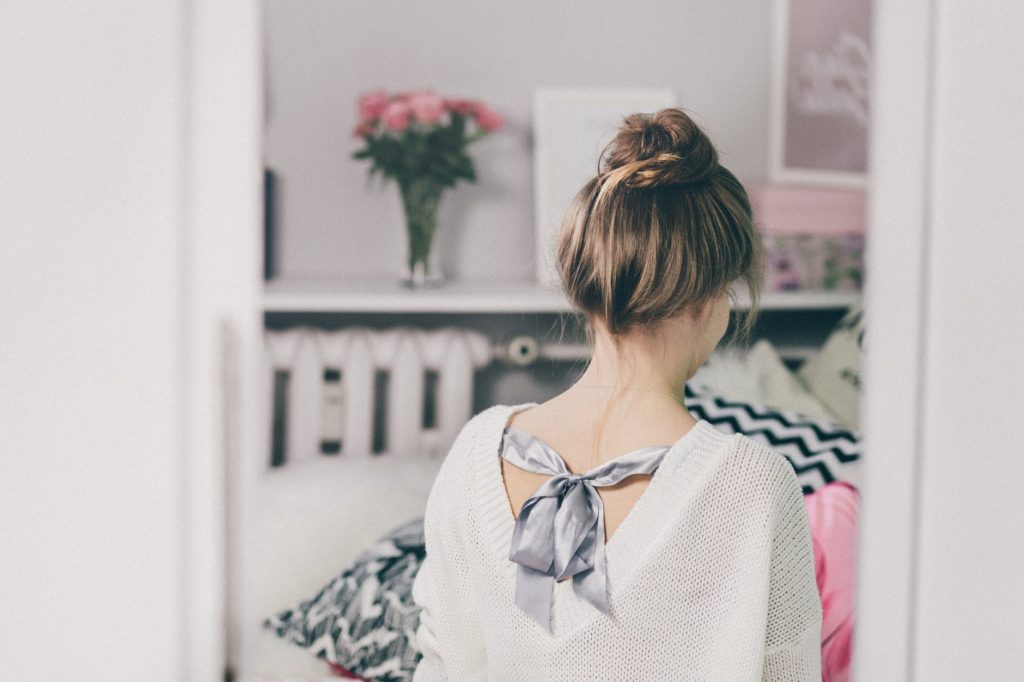 2.Layering Works
The formula is to create bouncy layers! With more volume and bounce, you definitely are going to rock the look while looking pretty elongated. Layering and volume can do wonders to your height and personality. So, next time you are going to add to your height, let those tresses flow in layers.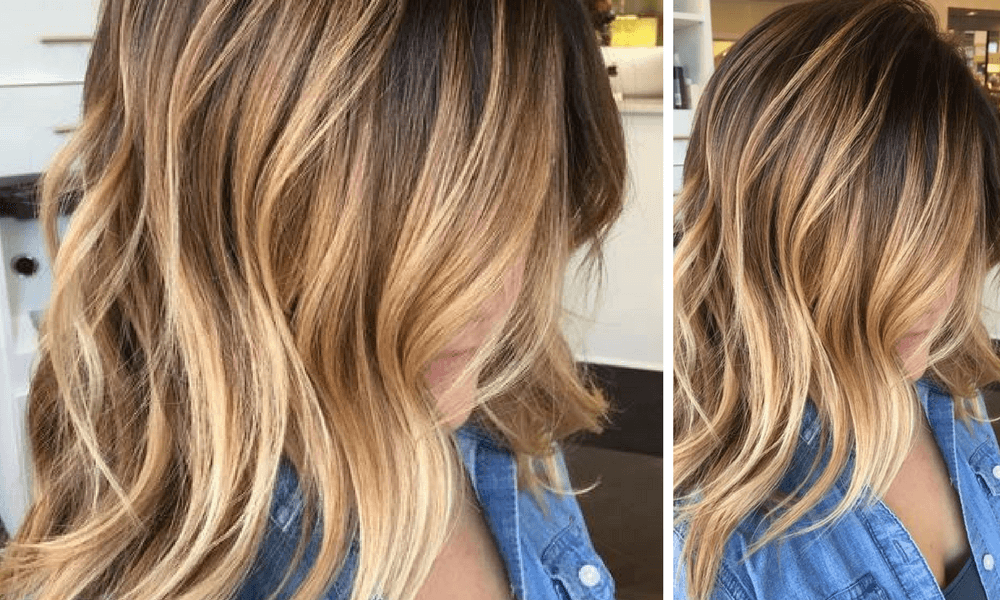 3. Updo can do Wonders
If you are petite, this is definitely that you must go for. Updos are classy, stylish, elegant, and can make you look taller in no time. Besides, this hairstyle suits every woman. Opened tresses can mess up things sometimes due to the heavy flow of the wind. Why not just treat your hair well with hairdos and give yourself an elegant look right away.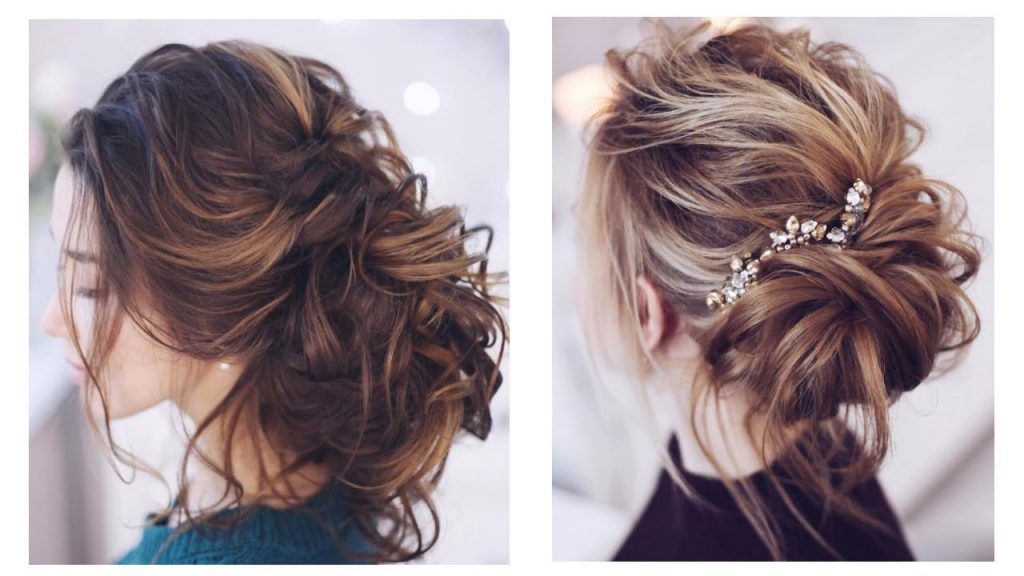 4. Lucrative Long Bob
Short women look the best in the long bob. Don't believe it? Try one! The best part is that you can opt for different stylish lengths and styles to the long bob. Go for a symmetrical bob or an asymmetrical one, this look will surely rock your looks. So, why not try this one this season to look hot and superb, effortlessly.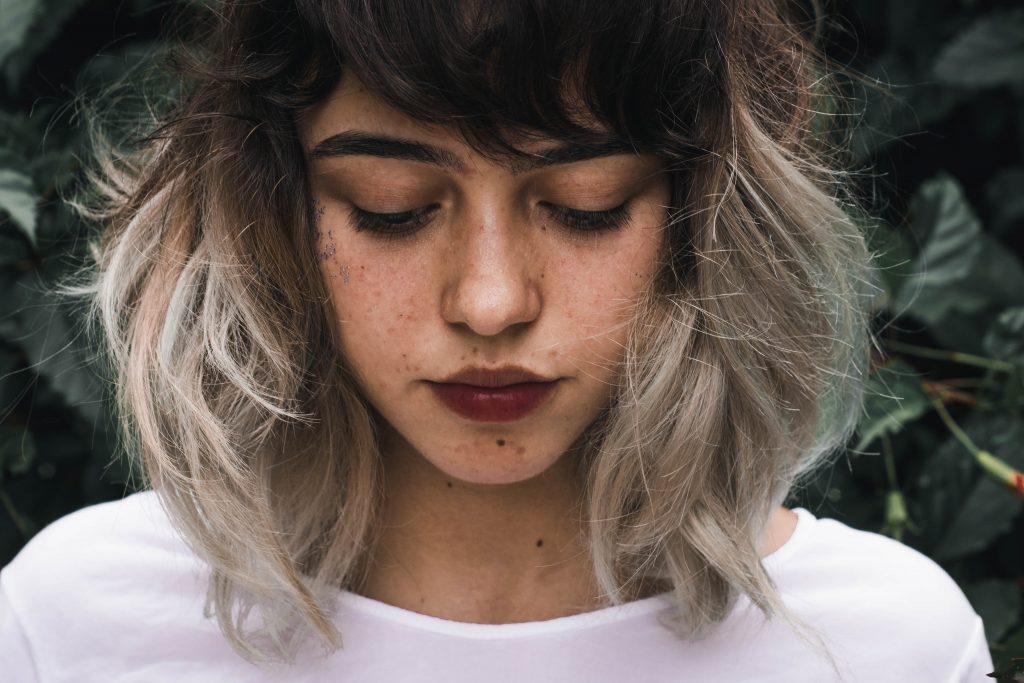 5. Beautiful Beach Waves
No matter what the season is, these waves are going to make you look the hottest in the town. Style your hair in beach waves and forget the worry of not looking tall after that. Style it with the help of straightener or just tie the twisted hair up overnight to get those perfect beach waves without heat.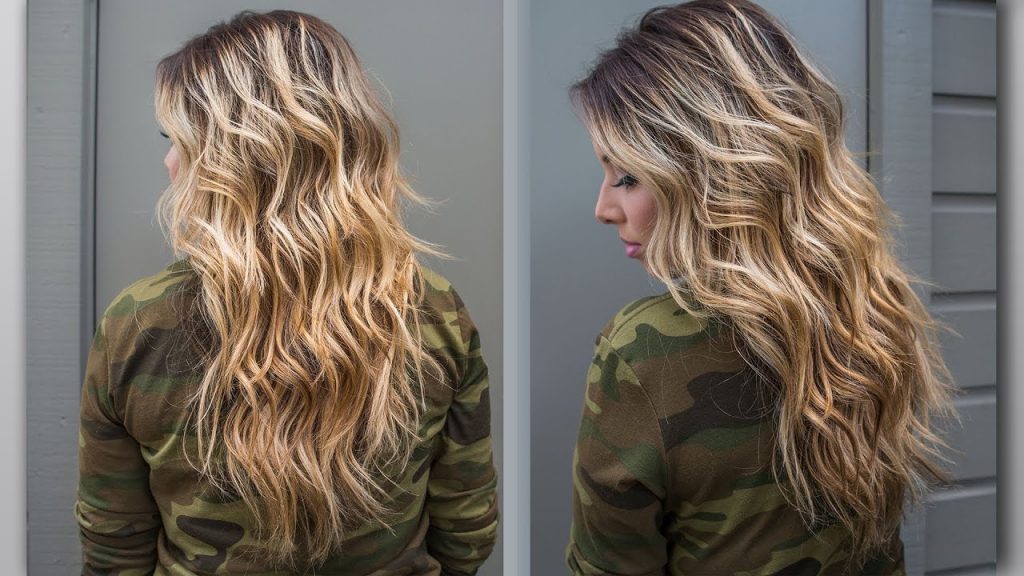 6. High Ponytails
Short girls can try doing high ponytails. There are several high ponytails that short girls can try.
a) Bouncy Half Ponytail
A half ponytail that is big, and bouncy is just the perfect option for short women. The pony will look bigger and better if you have layered hair. This short hairstyle for girls can be tried out for numerous occasions like date night, friend's wedding, or maybe just on the girl's day out.
b) Upside Down French Ponytail
Have you tried this one, ladies? Reverse French braid ponytail is just another perfect example of hairstyles that looks awesome on every girl. Since I am talking about short girls here, yes, this is just the perfect hairstyle for every short girl. Not only is it unique, but it also enhances your length. Hence, perfect!
 c) Straight Ponytail
The high straight ponytail is another great option for short women. The hairstyle is classic and adds to your personality. Comb your hair, tie it up, and be ready to flaunt your long strands.
d) Messy Pony and Braid
Play around with your ponytail when trying out new high ponytails. You can experiment with your pony. Make it messier and make a braid on one side. This hairstyle looks super cool and unique. You will have to spend some time trying it for the first time. But since it is a messy pony, you don't have to be perfect to try out this hairstyle.
e) Half Up Half Down
One easy hairstyle for short girls is hair half up and half down. Keep your hairstyle stylish and natural as you tie half of your locks up in the pony. Let half of the hair flow down.
f) Bubble Ponytail
It is different, but that doesn't mean you can't do it. It is simple. The double-banded ponytail is in trend nowadays. Also, you don't have to prep extra for doing it. Do it when working out or try it when going out for shopping, this hairstyle is definitely going to hold their attention.
High ponytails can look amazing. You just need to experiment a little with what you do. Either go for a straight hair pony or mess it up a bit. High ponytail works for almost every occasion, and perfect hairstyle for short height girls. Besides, it enhances your height, making your look slimmer and better.
7. Shoulder/Chin Length Hairstyles Work
The classic hairstyle that works for all short women. Go for hairstyles that are shoulder length. The bob style that curls under your chin or layering bangs reduce the fat chin or square chin. Hence, it makes your face appear smaller, which enhances your length. Short women must not go beyond their shoulder, if they want to look heightened and slimmer. The maximum to which they can go for their hair length is medium. Shoulder/chin hairstyles will make short girls look taller.
8. Highlights are Magical
Long straight hair with highlights gives an overwhelming effect to the short women. Go for choppy layers and make sure you add certain highlights to your hair. Since that will break the effect of one color and the monotony of elongated strands, you will look taller than your original height.
9. Asymmetrical Undercut
This is yet another way to look elongated. Try out this asymmetrical undercut and get an appearance of a few inches added to your height. The hairstyle is pretty edgy! It will need you to shave your head from one side while leaving the other side's long and flowing. Of course, you will need a hair expert to do so. But a woman who can carry this hairstyle can really rock the look.
10. Pixie Cut
A messy pixie cut is a perfect hairstyle for all short women. The hairstyle will not look that good on small chested women or plus size petite ladies. Pixie cut is just another hairstyle for short height girls that will make them look taller. So, try it out.
Try NOW! 
Short height is no bad, but sometimes when you want to appear taller than usual, try these hairstyles, and you will get that elongated height. Hope the hairstyle for short height girls will help you appear longer!
Try it now, Ladies! You won't regret it.