How to be happy inside out?
Well, that's a question we all have been asking ourselves.
Accept it, we all become lazy ass when it comes to taking care of ourselves.
Also, don't we just focus on making our outside better, neglecting inside, like it doesn't exist?
I have tried that too!
Yes, I have tried to be Happy Inside Out…
Pampered my skin, with the best of the products, did nothing for days, watch awesome series on Netflix, had the best food, and so on.
But that never really made my inside better.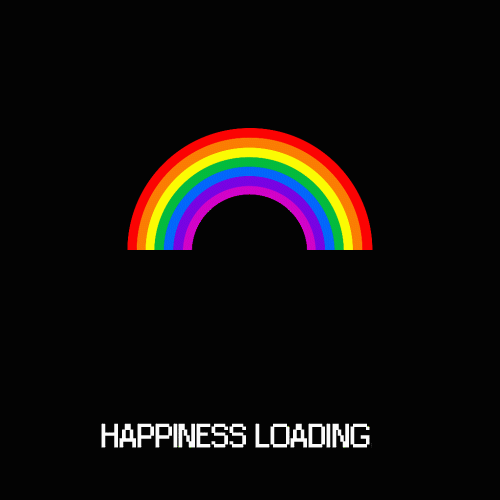 Wait; what?
I enjoyed my favorite food, series, used the best products on my skin – how can it not make me happy inside?
Well, with time, I have realized, that inside and outside are two separate things that need to be treated separately.
Happiness has to come from both inside and outside.
What do I even mean by that?
Well, that means you need to feel good inside too, and not just expect results by pampering your skin or eat what you like.
Answering how to be happy inside out; starting with the inside first.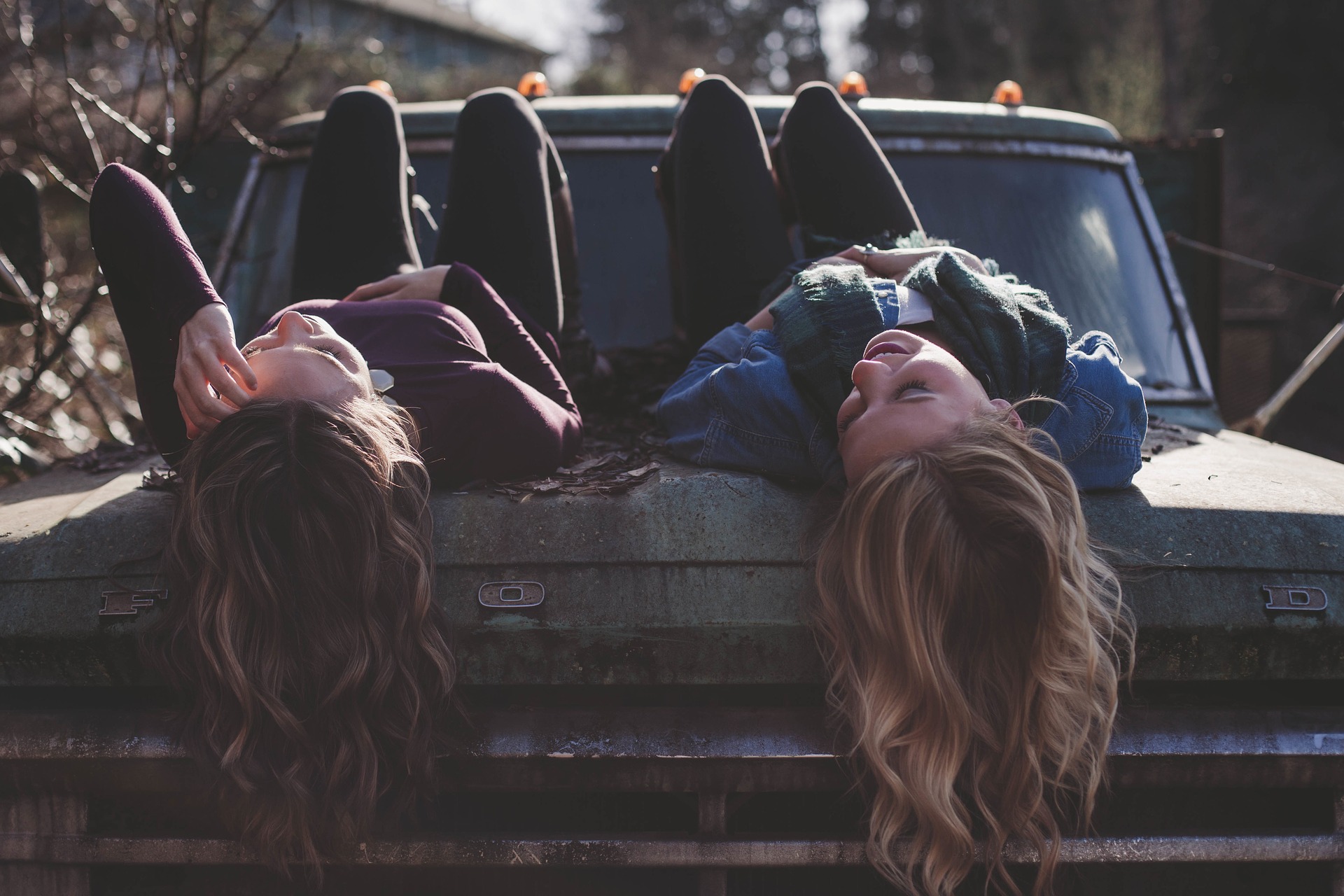 How to Feel Good Inside?
"All appears to change when we change." ~Henri-Frédéric Amiel"
So, here is something you can do to feel good inside!
1. Meditation
People are bringing meditation into their lives now. But not all of us! Finding true peace of mind is essential. Sit in peace, close your eyes, and relax your breath first.
Secondly, ask yourself questions like your purpose of being here on the planet, what values and ethics do you support, what kind of matters stresses you, and so on, until you start getting answers from within.
Believe me, first, your mind will be calm, and secondly, you will start resolving the mystery of your life by answering questions that otherwise have been troubling you since forever.
2. Exercise
Another critical aspect of a healthy mind is exercising. Stretching, walking, and jogging every day not just relaxes the body, but the mind too.
You can even try Yoga!
Trust me; it is the best way to feel great about yourself.
I am experiencing myself this 'feeling great about myself' lately.
And, there is no alternative to exercising, remember that.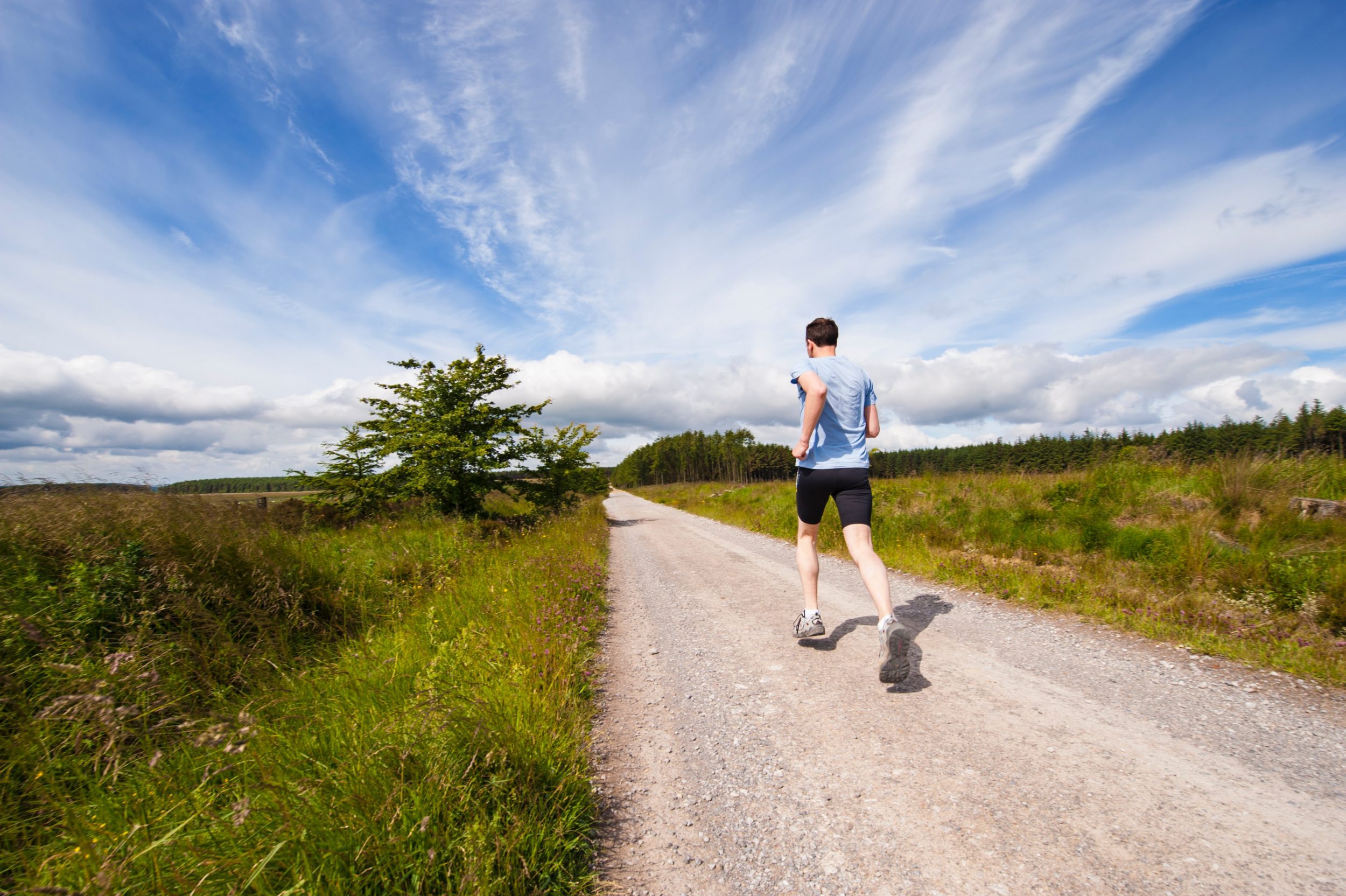 3. Stop Listening All Their Advices!
Of course, everyone is all set to give free advices. (That's their job)
But, it is not always needed to listen to 'em all.
When you begin to meditate, spend time with yourself, and start listening to your inner voice – you will need no other advice from others.
They don't know you, as you know yourself.
Your fears, expectations, experiences, goals, values, ethics does not need anyone else's advice.
Remember, you need to take command of your own life, and then you can expect some miracles to happen in life.
You need to know how to be happy inside out, and others can never do that for you.
4. No Comparisons
" Comparison is an act of violence against the self." Iyanla Vanzant."
That's so true!
You have put yourself by doing that.
Remember, you are the hero of your life, no matter what.
Have those people been helping you when troubles hit you? No, right?
So, how can anyone else be better than you?
I didn't mean to stop comparing yourself but choose 'YOU' when comparing.
You should just be comparing yourself to yourself and no other person.
That's how one grows!
If you were afraid to speak in public a few years ago, and now can kick anyone's ass off with your public speaking skills, congrats, you have progressed.
You wouldn't have been this if you didn't work on yourself.
And, you wouldn't have been this, if you have compared yourself to someone else, and put yourself down.
Of course, there are people out there who can be and are better than us. But, we will get nowhere if we keep on putting ourselves down by comparing ourselves with them.
You can see these successful people as inspiration, but never believe that you can't be there, where they are today.
Hard work + Consistency + Believe in Yourself = Success
5. Channel Your Energy into Purpose
We all work on energy!
Channel Your Energy into Purpose – It is not as tough as we think.
Yes, starting is always tough, but then if you want your inside to be satisfied and happy, you will have to do this.
We all run on energy; some constant force is always hidden deep inside us, which we need to channel in the right direction to achieve what we want.
But the question always is how, how can I achieve that focus, how can I get that laser-like focus, do things smoothly.
WARNING: Don't let this energy wander. This only will magnify this infinite cycle where you are just wasting time.
If this is still unchecked, here is how you should be living your life right now:
Checking social media and scrolling for hours
Clicking folders in your laptop for no reason
Focusing on the world through social media
Opening mails
Watch TV
In short, wasting time, and doing nothing productive.
If you are doing it – STOP!!!
Let's Channel your Energy into Purpose right now!
Steps to Channel your Energy into Purpose
Read it carefully!
1. Identify What You Want to Achieve
What are you here for? What do you want to achieve in life? Have you set your goals? Is there anything that you desperately want to accomplish in life?
Well, ask yourself these questions.
It is way easy to get distracted when you don't know what you want to do.
It is like an endless path, where you will wander for the rest of your life if you don't take any action.

But, when you have a laser-like focus, you know how important it is to achieve your life goals.
Be it that incomplete project or something that was on your mind for years or months, and still undone.
You just need to make a goal and focus on it.
This will start channeling your energy into that particular task.
The choice is yours – Either start with a small task or go for that big thing you always wanted to achieve in your life.
2. Kick-off Those Distractions
Yes, it will not be that easy when you commence channeling your energy into a task.
Channel your energy into purpose – say to yourself.
But, there are going to be distractions, now and then.
For instance, constant time passes on social media, where scrolling happens and nothing productive. People around you can hinder your focus too. Certain noises, your phone, the internet, everything could create a distraction.
How to Ignore Distractions?
Write down your goal (not on excel sheets) – use your diary for that.
Pen down your daily schedule. Tasks that you need to focus on now.
Focus on 2-3 tasks a day. Completing 20 tasks in a day is an ineffective approach, to begin with.
Complete tasks when scheduled and on a priority basis.
Start with a small part of the big task.
Visualize yourself actually working and being successful.
Eliminate External Distractions, including your phone, external noises. Even set a limit for your friends, family, and especially social media.
Do not be too hard on yourself. Work on things calmly, and you will see the results.
Listen to your favorite music. But, only if it doesn't distract you!
Start Small, and Progress every day
Rome was not built in a day, right?
So, don't expect results in a day or week.
Also, failure must not combat you, anyway, and any day. STAY THERE, STAY STRONG!!!
Just hold yourself up there, even if it is one hour in the beginning.
Tell yourself that you have made progress of at least one hour. It is much more as compared to what you were doing earlier.
Time will fly, and with your perseverance, you will surely see results.
It all starts with one step!
Take that one step, be consistent, and you will get what you want.
How to Feel Good Outside?
Skincare is important if you want to feel good outside.
Your face needs to look glowing and refreshing, and you will be happy.
Your body needs to be fit and healthy!
Try this skincare during lockdown and you will feel amazing.
For understanding how to be happy inside out better, let's get into knowing how to feel good outside.
Feeling Good Outside Matters – Here's How you can Do it
Make sure you are impressed before you impress someone else.
After all, we are learning how to be happy inside out for us, not for others.
Concentrate more on your natural features like your face, skin, hair rather than adding up something extra.
Stuck on how you can do it now?
I am going to bring that banana smile on your face and make you as gorgeous as the sunrise by the end of this blog.
1. Pamper your Skin
Beautiful skin is the key to look gorgeous.
After all, how does someone say you look gorgeous if they don't get that impression from the glow and outlook from your skin at a distance?
Use clean and fresh water, dry pat with a mild towel. Apply some honey and pure lemon juice to ensure you deep clean your pores.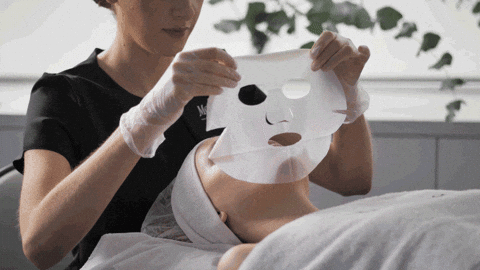 Next, swab your skin with a gentle scrub to remove dead cells.
Apply some olive oil to ensure smooth skin. Then, use a moisturizer to ensure that your skin stays hydrated all the time; you can use Vitamin E oil or any other.
Finally, apply a homemade facemask that suits your skin; avoid chemicals.
RECIPE OF A GOOD HOMEMADE FACEMASK: Mix virgin olive oil with maize flour or baking powder, some lemon juice (a teaspoon is okay), and honey (1tsp). Leave it for about 15 minutes, then wash your face with clean water. Your skin is good to go!!!
You don't necessarily have to visit a salon to make your hair gorgeous.
Do it in the comfort of your sweet bathroom.
It's easy!
You can:
Condition with olive/coconut oil
Massage your scalp and hair
Apply hair mask
Wash it with your favorite shampoo
Healthy hair always makes us happy, right. So, indulge yourself in this hair care when you want to feel happy outside.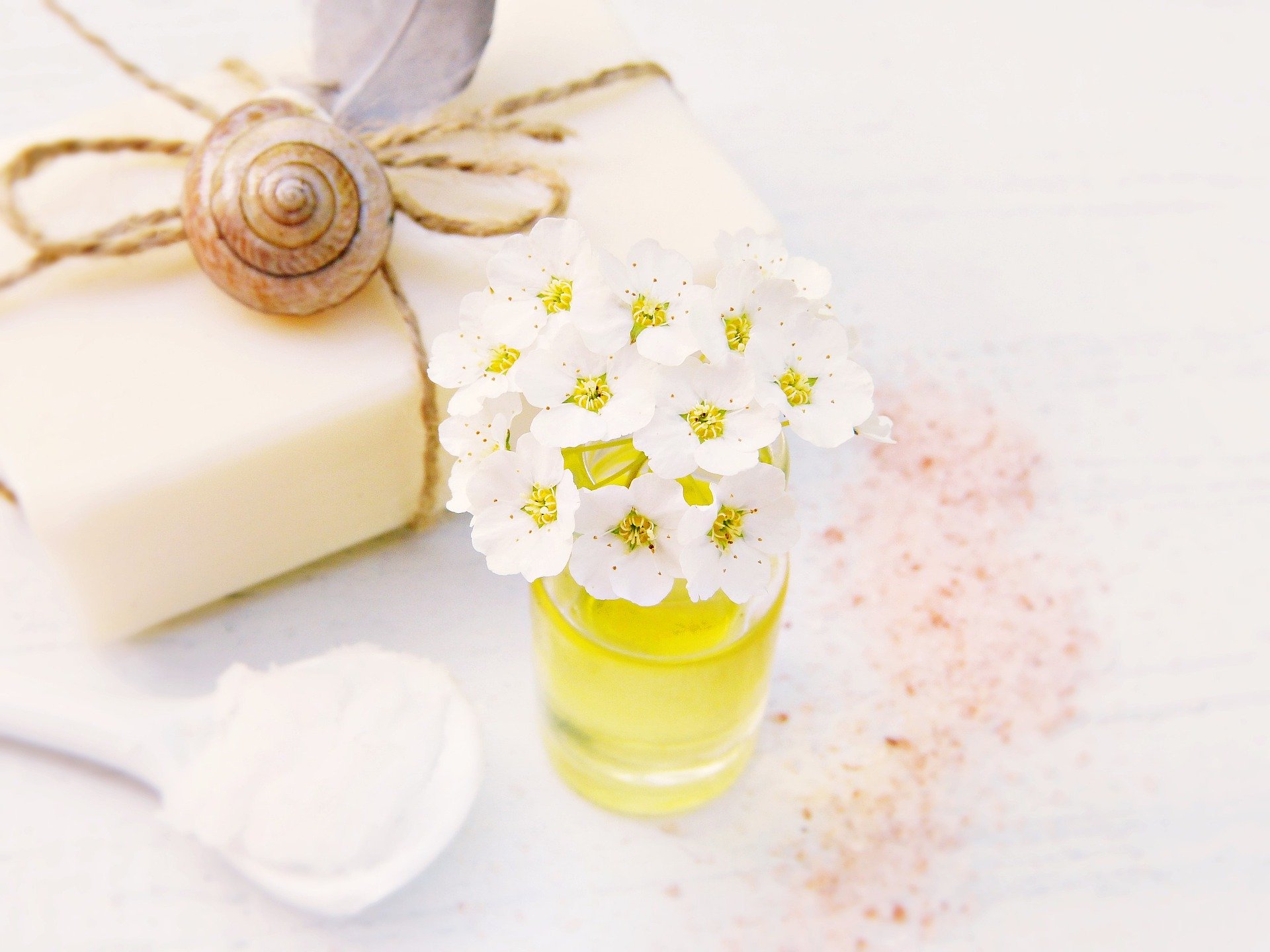 3. Wear Your Makeup
Makeup increases confidence – most of us feel really good about ourselves.
You can spend around a few minutes to doll yourself up if you like.
I would suggest you use a moisturizer before applying makeup on the skin.
Always clean your face before going to bed and apply some moisturizer and eye cream to keep skin healthy.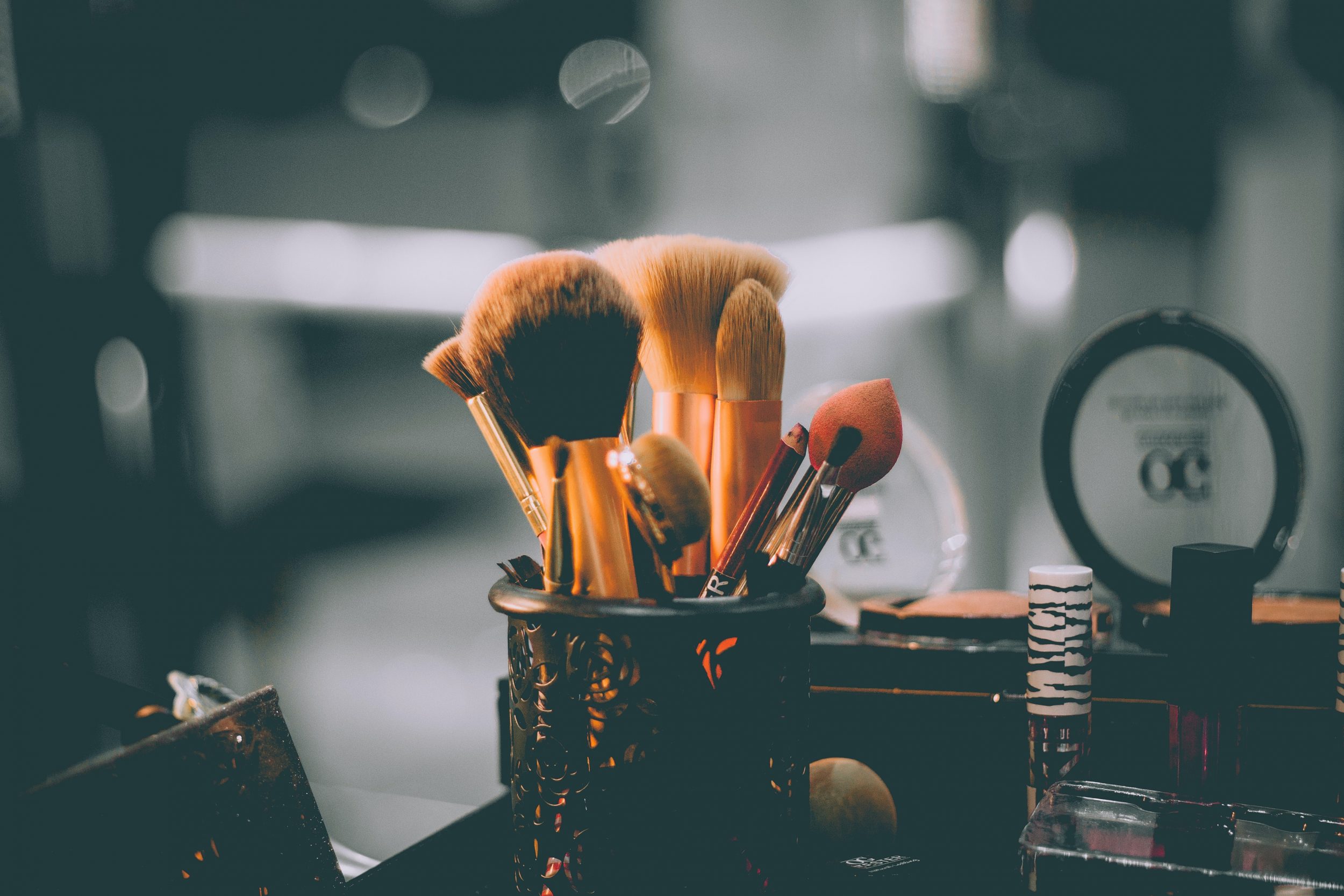 4. Eyes Need Attention Too
Try applying an eye mask!
You have been keeping your inner self happy, and you are working to achieve your goals now. It is essential to take care of your tired eyes too!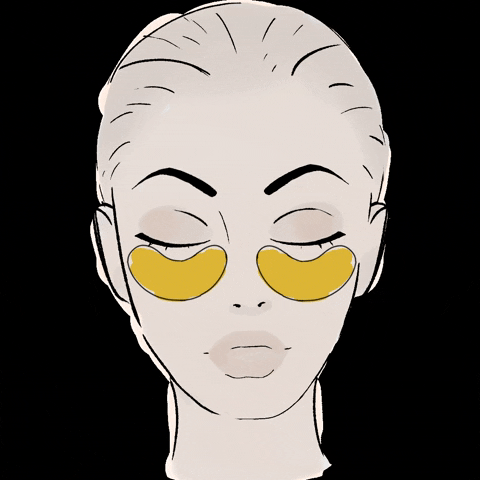 So, you can apply these eye masks for relaxing your eyes:
Coconut eye mask
Rose Water Eye mask
Used tea bags
Cucumber eye masks
I like rose water on my eyes first, and then rubbing some ice cubes. Trust me, it feels great.
5. Don't Forget Your Lips
Lips are sensitive!
Their appearance and texture changes, now and then, depending on the amount of moisture it possesses.
Steps to make your Lips Pink and Healthy at Home
Scrub with Sugar, apply almond oil and honey to lock in the moisture.
Use lemon juice to treat the lip tan
Apply peppermint oil for better circulation
Use a good lip balm
Keep yourself hydrated- Drink enough water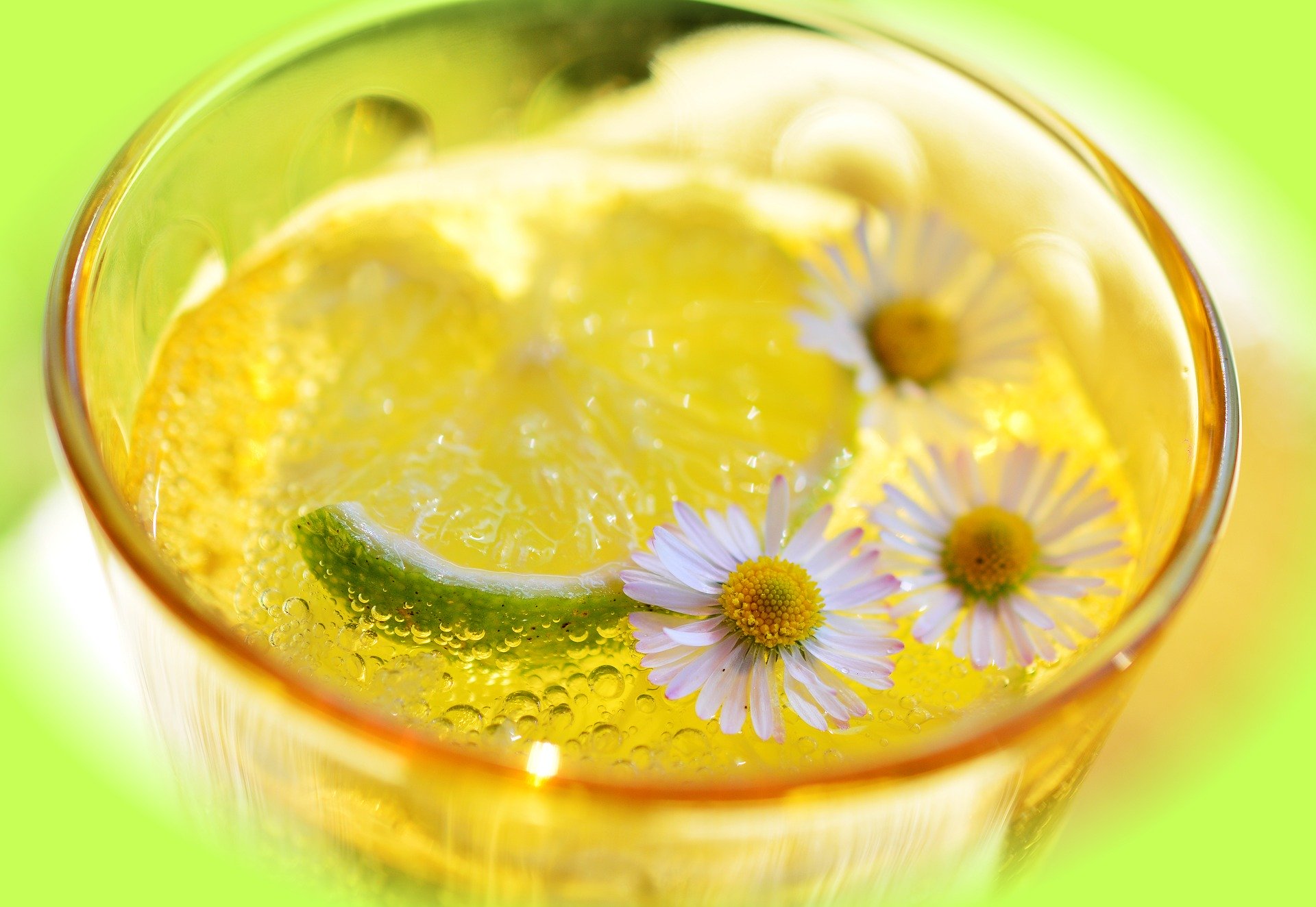 That's all About Happiness Outside!
We can be a lazy ass when it comes to pampering ourselves inside out.
We have a hard time reaching out to the stocked up skincare products and use it. Also, I never thought about inner happiness and peace, so profoundly.
Act now, be ready to experience the magic of laser beaming focus. It can do miracles in life. Just setting your energy focused is required.
Remember, both inside and outside are need to be treated. You know now how to be happy inside out.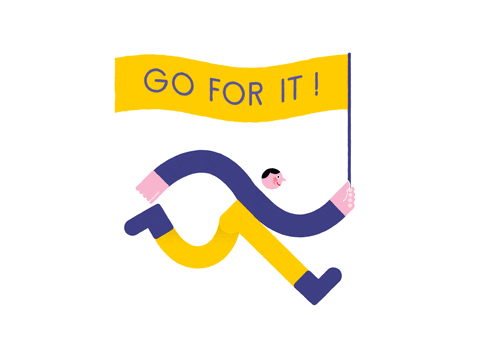 So, get up and get started to achieve happiness inside out right now.
Related Read:
Best Fashionable Masks in India – Keeping Up the 'Need & Style'