Before heading to the monsoon skin care routine for glowing skin, we need to know why skin care becomes so crucial in monsoons.
Monsoon is already here! The sweltering heat of the summers has gone with the entrance of monsoons, and it indeed has given us a sense of relief. The cold soothing winds, greenery all around, and unexpected drizzling sets the mood. But, like every other season, this one too comes with its own share of skin problems.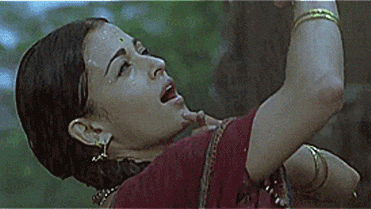 The unpredicted rains even bring high humidity levels that is nightmarish for our hair and skin. With the change in the season, it is better if we change our skin care routine so that our glowing skin goes nowhere. The need is to opt for a monsoon skin care routine that works.
Monsoon skin Care Routine to Follow = Cleanse, Tone, and Moisturize
Monsoon skin care tips works when you follow it regularly. The consistency always works! Yes, the skin care remedies or tips will begin to show effect right from the first use. But, if you follow an inconsistent approach towards your skin care routine, you might not get 100% results, which your skin really deserves.
Also, to some extent, the glow of your skin even depends on what monsoon skin care products you use.
Let's understand some monsoon skin care tips that you positively need to follow this monsoon for glowing skin.
Easy Monsoon Skin Care Tips to Follow for a Glowing Skin
Monsoons need special attention to the skin and hair. So, here are some tips and monsoon skin care routine for glowing skin that you need to follow for better skin:
1. Apply Sunscreen
Rainy day or even a cloudy one should not stop you from applying sunscreen. The unsafe UV sunrays will affect your skin, no matter how rainy or cloudy is the day. Hence, using a reliable sunscreen can help you stay away from skin issues.
2. Drink Plenty of Water
Keeping yourself hydrated is the key to glowing skin. Drinking plenty of water is one of the best and easiest monsoon skin care essentials to follow. Your skin will be safe from those nasty pimples and acne, as the toxins in the body will be released frequently.
3. Say No to Makeup
Use a little or no makeup! Apply some only if it super essential. Otherwise, it can clog the pores in the skin, which further might lead to acne and pimples on your face. No makeup on face is one of the best monsoon skin care hacks that can save your skin.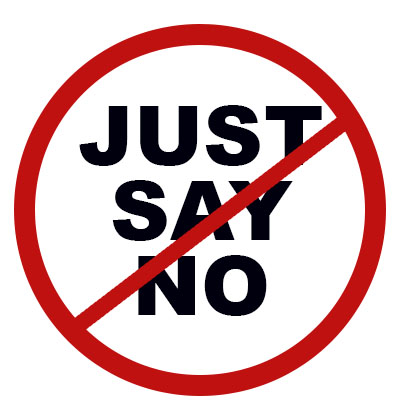 4. Quit Binge Eating
Binge eating of fast food or fried food is the leading cause why one can have pimples on the face. It even leads to acne and break-outs. Let your skin breathe well and glow this monsoon, as you don't indulge in binge eating those fried foods.
5. Wash Face Twice a Day
Make sure to indulge proper face washing in your monsoon skin care routine. One should wash face at least twice a day to keep skin glowing and dirt free.
You can always go for some monsoon skin care home remedies to ensure your skin is healthy and glowing. Why not follow the following monsoon skin care tips and home remedies to soothe your skin.
Skin Care in Monsoon + Home Remedies
Since we understand the significance of skin care in monsoons and how essential it is to avoid chemicals and commercial products, opting for some home remedies during this season can positively help your skin stay nourishing. Monsoon skin care routine for glowing skin is easy, remember, you just need to be consistent.
Skin Care Routine for Oily Skin in Monsoon
Prepare a face pack by mixing some fuller's earth (multani mitti) and some rose water. You can apply this face pack for a few minutes and then wash your face correctly. It would be great if you have time to prepare this mixture whenever you need it, or you can always keep the paste in the refrigerator after storing it in an air-tight container.
The second face pack can be made mixing fuller's earth, neem paste, and sandalwood powder. Applying this face pack on oily skin will help in soaking extra oil from the face, reduce pimples, heals skin irritation, and redness.
The third face pack could be prepared using besan, lemon juice, honey, and rice powder. Applying this face mask on the skin will revitalize your skin from within. This monsoon face pack is a sure shot way to get healthy glowing skin this season.
Use organic scrubs to unclog skin pores and remove dead skin.
Use lukewarm water to wash your face. It will block that extra oil from appearing on your skin.
Skin Care Routine for Dry Skin in Monsoon
Monsoon skin care routine for glowing skin is simple, all you need to do is follow these points:
Incorporate food that have a high-water content in your diet to keep your body hydrated. You will not face issues like rough, dry, and dull skin, as toxins from the body will be released frequently.
Glycerin and rose water are your best friends in monsoons! Make sure to include both in your monsoon skin care routine.
Moisturize your skin every day. Don't skip this step or else you will have to face rough, dry, and breakouts in the skin.
Opt for natural ingredients to keep your skin glowing. These natural ingredients could be rose water, glycerin, and coconut oil.
Mix some almond powder in honey and let your skin repair from within. It is a perfect scrub that will remove the dead skin and soften the skin as well.
Prepare a mixture of besan, rose water, lemon juice, and turmeric to get a natural glow on your face this monsoon.
Skin Care Routine for Combination Skin in Monsoon
Combination skin is somewhat tricky to take care of. Since it is a combination of both dry and oily skin, you will need to handle it with care for the best results. The trick is to cleanse, tone, scrub, and moisturize the skin aptly. Such skin type peoples do have an oily T-zone and dryness on the rest of the face.
Here's what you need to do:
Use mild face wash to clean your skin at least twice every day.
Don't use a towel as it can be harsh on your skin; Use cotton pad instead.
Monsoon skin care routine for glowing skin needs you to use organic products, or try some home remedies, instead of relying on chemicals and commercial products.
Avoid touching your face often! Pimple affected area should not be contacted, as it may worsen your skin.
These were some face packs and monsoon skin care tips for all skin types. Go ahead and try these monsoon skin care home remedies and get glowing skin this season. Monsoon skin care routine for glowing skin may vary for all skin types, but the basics remain the same, which is to cleanse, tone, and moisturize the skin.
FAQs about Monsoon Skin Care
So, after sharing the essential monsoon skin care routine for glowing skin for all skin types, now is the time to answer some questions related to 'monsoon skin care.'
Why Do I Get Pimples in Rainy Season?
The level of humidity increases during the monsoons because of the constant rain. When this increased humidity levels accelerate and combine with the heat in the environment leads to sebum production. Sebum is a waxy substance created by sebaceous glands in your body. We often talk about the natural oil in the body. Sebum is one and the primary ingredient in the body's natural oils. Sebum moisturizes and secures your skin. Since the sebum production upsurge in the monsoons, leading to more greasiness on the skin, it becomes easier for the bacteria to multiply. The stickiness on the skin along with dust and sweat clogs the skin pores, hence, leading to more pimples and acne on the surface. Try out a monsoon face pack as per your skin type to maintain healthy and glowing skin.
Is Rain Bad for Your Skin?
Well, considering the pollution in the environment, yes, rainwater is bad for the skin and hair. Different experts have their own pros and cons of rain. While some say it is terrible for your skin and hair, and one must altogether avoid coming in contact with it. Others say that it is the cleanest form of soft water that is not alkaline. If you are using rainwater to bathe, then it is a good idea to boil it first and then wash yourself. In short, one must avoid drenching in the rainwater (safe option). When you want to follow a monsoon skin care routine for glowing skin, it is better to avoid getting in contact with rainwater.
Which Soap is Best in Rainy Season?
You can either buy an organic soap from the market or make one at home using just three products.
How to Make Natural Soap for Monsoon at Home?
Making monsoon natural soap at home is simple and everyone can do it.
Three ingredients to make natural soap at home, which are:
Soap Base
Essential Oils
Natural Ingredients
Techniques to Prepare Natural Soap at Home?
Generally, these four techniques are followed to prepare natural soap at home:
Melt and Pour
Rebatching
Hot Process
Cold Process
The 'melt and pour' is the simplest way to make natural soap for your monsoon skin care routine for glowing skin.
Process of Preparing Natural Soap at Home/ Recipe of Making Natural Soap at Home
Here is the process of preparing natural soap at home:
1.Buy Quality Soap Base
Buy a quality soap base that has some rich ingredients, including goat milk, shea butter, aloe vera, rose, papaya, and coconut milk. Cut the soap base into tiny cubes and utilize that double boiler to melt it. Don't forget to stir it continually for the perfect melt.
2. Add Your Favorite Essential Oils
Add your favorite fragrance of essential oils. The different essential oil comes with various benefits. Your skin will enjoy this addition, and the aroma will make your bath time even better. Pick rose, lime, sweet orange, or any other oil you like and add it to the soap base. Just a few drops will be sufficient to make this natural homemade soap for monsoons smell fantastic.
3. Add Some Natural Ingredients
Now, the last step is to add certain natural ingredients to make this natural soap even more advantageous for your skin. You can add flowers, coffee, orange peel, and even spices to make your soap perfect. Pour this mixture into the moulds and let it sit for a few hours (8-9 hours). Make sure not to place the mould it in a hot place, as that will again melt the mixture. Keep it in a cool place and use it once the natural soap is ready.
Your monsoon skin care routine for glowing skin must include this natural homemade soap to get all the benefits of these natural ingredients.