Cheers! to the festivities, the bright lights, the aura of your city, the butterflies of excitement, and the graceful, pretty attires lying ready in mind and some people's closets. At the onset of festivals, the most important thing we look for is attire. Outfit becomes the talk of the town, and everyone wants to shine with their best aesthetic look. And, these Dussehra outfit inspiration are a must-read for everyone.
Dussehra brings positivity, happiness, and enthusiasm. We celebrate our happiness and reflect it through everything, especially with what we wear and these valuable gifts. Dussehra is a nine-day festival that seems like a carnival, and here we ought to be set with our clothing.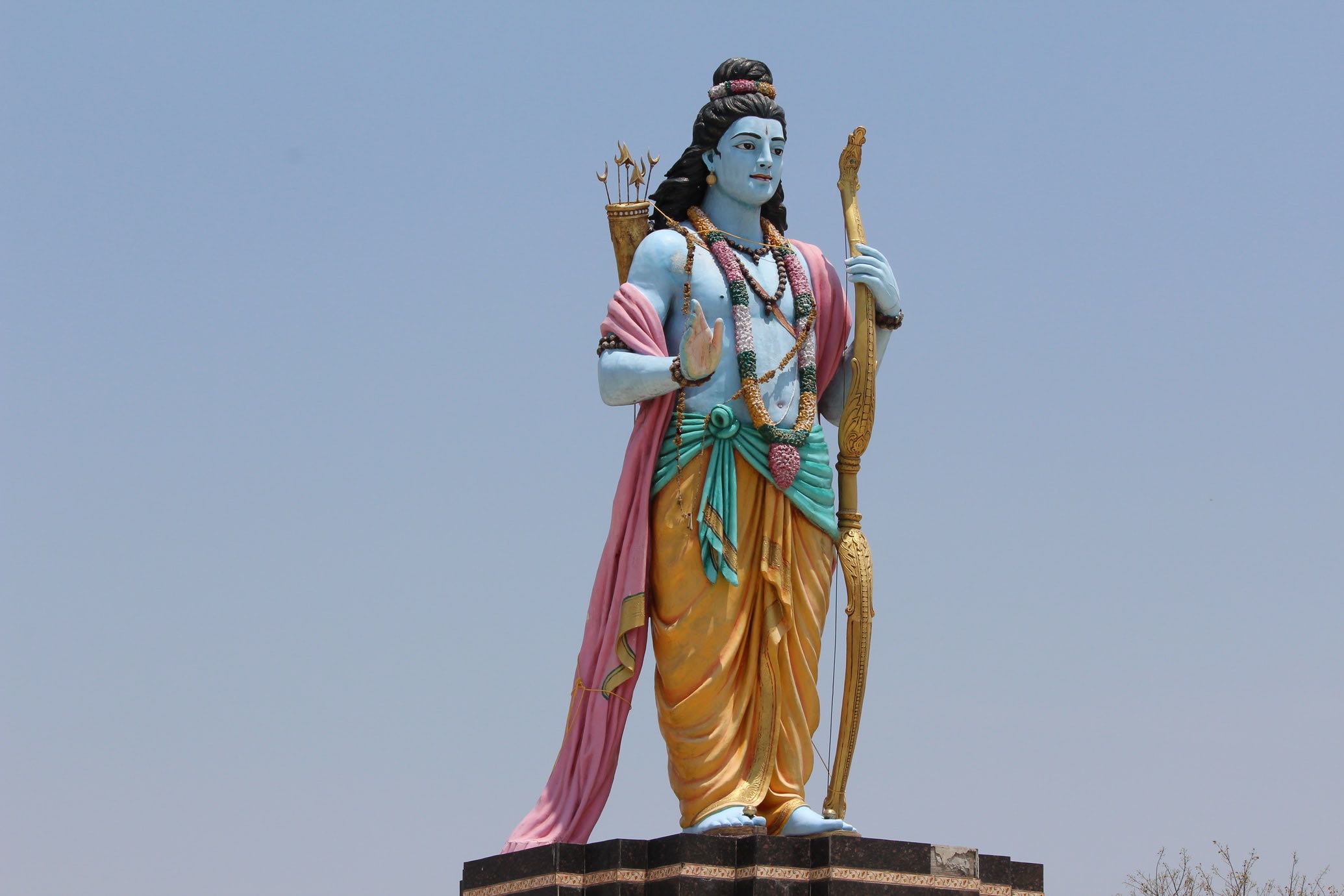 Now, why should we always hold on to the same kind? Instead, let's celebrate newness with some unique styles and outfits?
This seasoned autumn festival associates us with different kinds of styling we can pick. We often see celebrities on social media and anyone on the street or mall with unique styling. Such styles become our inspiration, and there's always a possibility to make amends in styling as we want.
In today's world, we can surf the internet and have plenty of inspiration for our outfits.
Dussehra is a Hindu festival that gives us a chance to bring moderation to our traditional clothing. Traditional wear, Indo western attire, traditional or folk cloth material turned into a western outfit, and even a simple saree can make our outfit catch repeated glances, ending up becoming an inspiration for someone else's styling.
We are sure you want to walk the gleaming floor in the best outfit!
Top 12 Dussehra Outfit Inspirations to Pick This Year!
You are free to add your crisps with the inspiration we provide.
1. Dhoti Style Saree
You wish to have a sleek look; then a dhoti-style saree is the best to go for. It is an incredible yet graceful blend of saree and comfy dhoti that makes one look modern with the essence of traditional wear. The waist has a belt giving it a smart look.
For a dhoti-style saree, one can pick up any kind of material. It can be a plain saree with a broad border, a checked pattern saree that gives a classy look, a festive vibe that can be added with a bandhani print saree, or a mirror work bordered saree.
This style will suit everything and will prove to be highly comfortable when it comes to carrying it.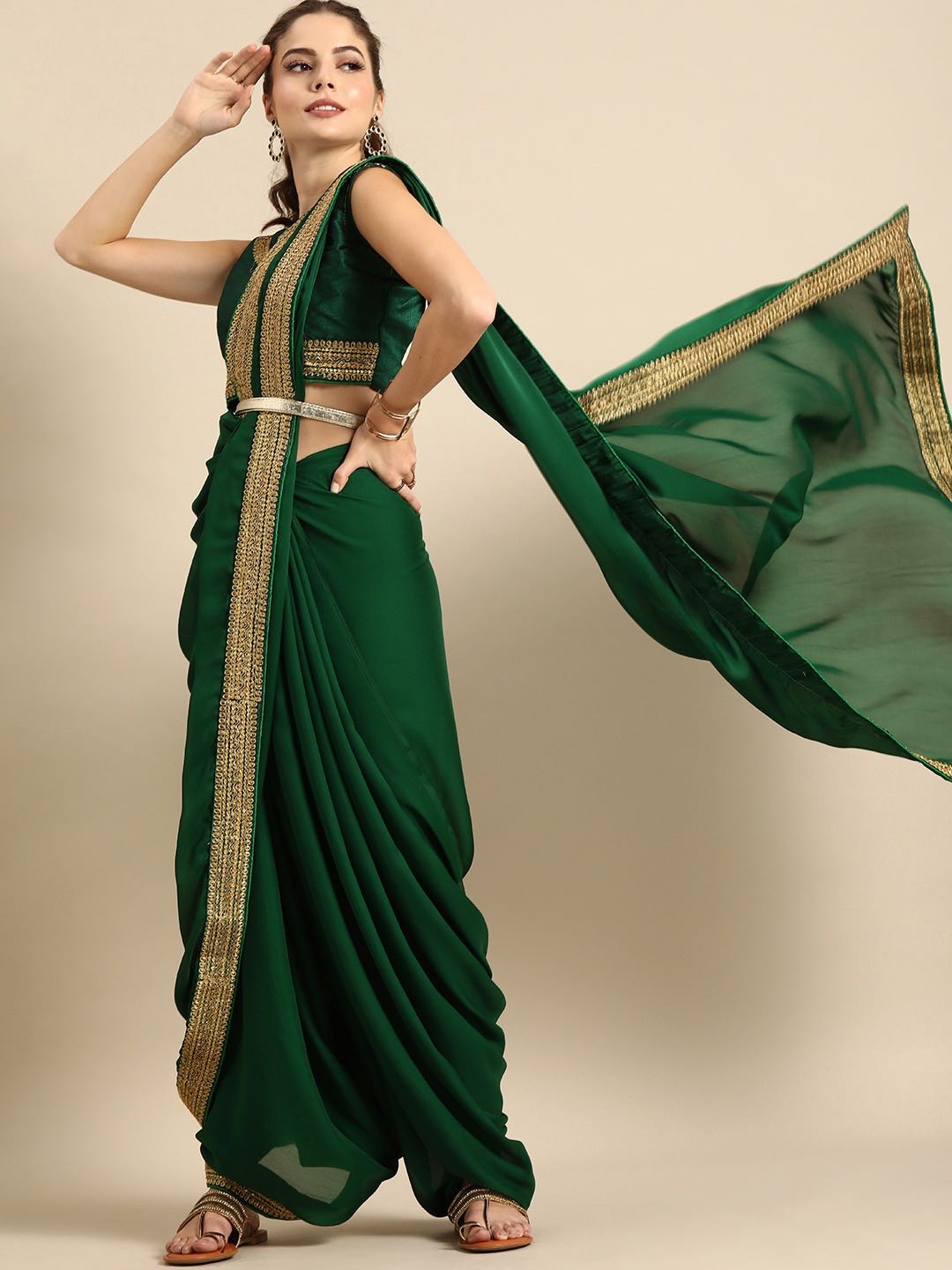 Source: Myntra
2. Easy Breezy Kurta Set
Simple yet authentic, you will go for it if you wish to wear ethnic clothes but refuse to be flashy. The soothing print of kurta will make everyone a fan of easy-breezy clothing. One can go with a light floral print, block print, or some unique classy prints you find. Easy-breezy can take up bright forms too, and you can get several other looks to make it look heavy as per your requirements.
It's an evergreen Dussehra Outfit Inspiration and smart outfit to go for!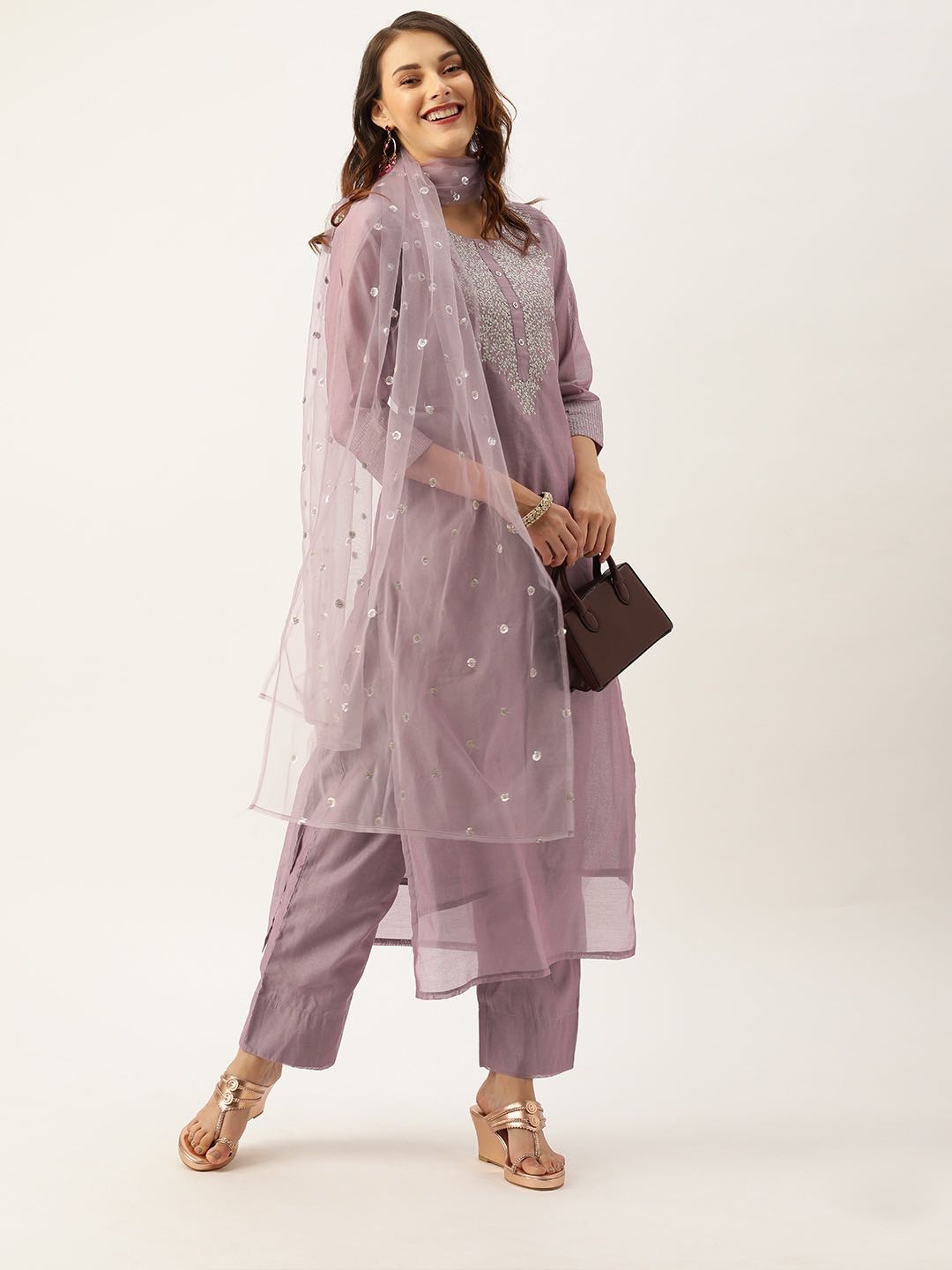 Source: Myntra
3. Ethnic Skirts with Crop Top
This is going to give a full-fledged festive look to you. One can make it look classy by wearing a shirt crop top with a printed skirt, a bright and mirror work crop top, or a sequence top with a contrasting color skirt with sequence work on its border.
The crop top can be made trendy by having different style sleeves or patterns. Balloon sleeves, angel sleeves, bell sleeves, cape tops, butterfly sleeves, or ruffle sleeves. It will make you stand out.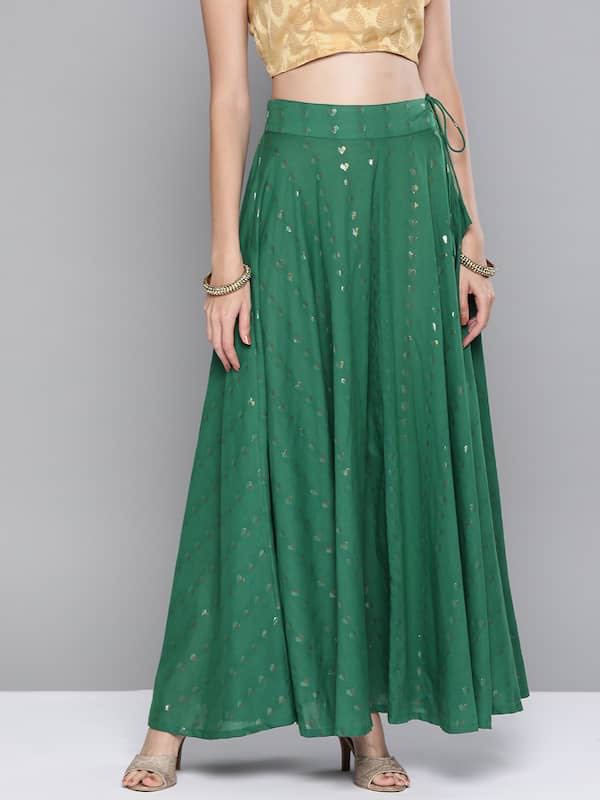 4. Ankle-Length Bottoms with Crop Tops
Another smart western look that can be given a traditional touch through a kind of fabric. This set can be made out of plain cloth with borders. The border will make the attire glow. Another styling can be done by styling the crop top differently, keeping the neck boat, and using a shimmery material along with a contrasting or suitable colored bottom. The bottom can also be altered by making it a pant style or a palazzo style.
It looks superb and graceful.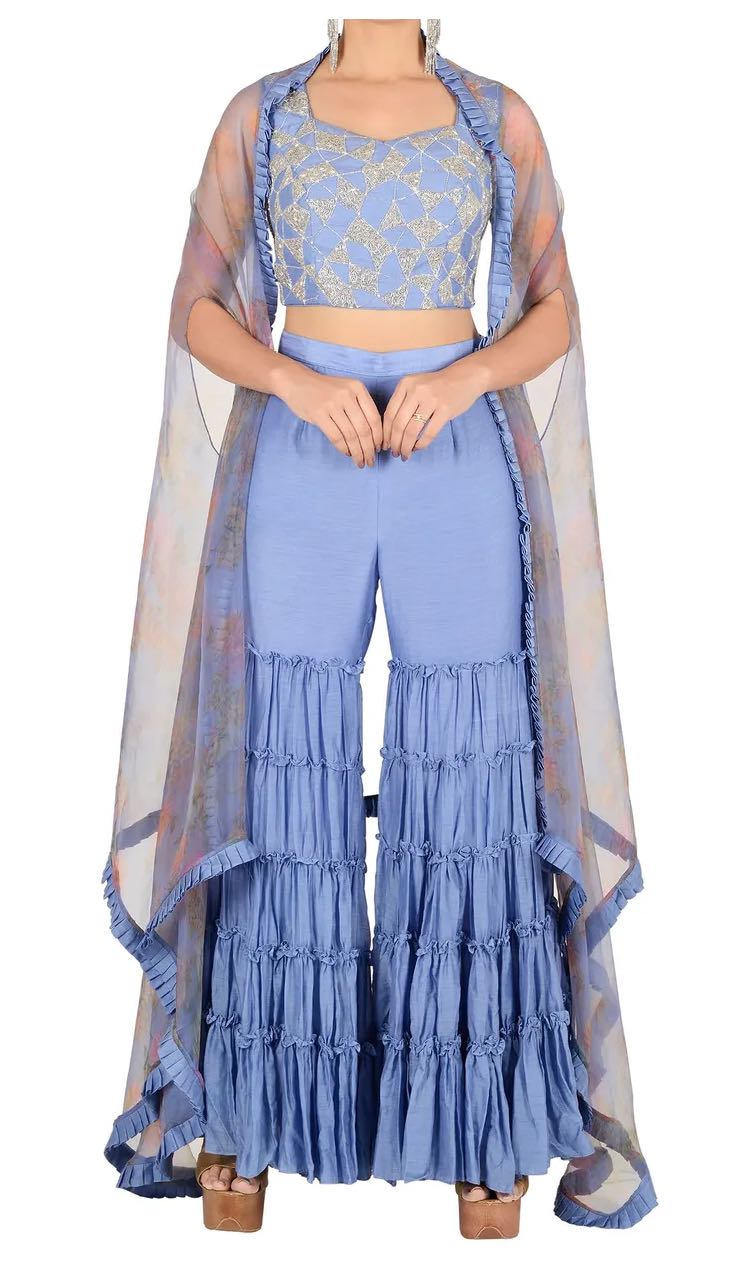 Source: Nykaa Fashion
Related Read: Winter Outfit Inspiration to Try Now!
5. Chikankari Kurti
Stylish and comfortable attire that sets a beautiful aura when worn. It looks great for anyone and gives a rich look without putting any effort into styling. For Dussehra, this chic Kurti can turn your styling unique and subtle.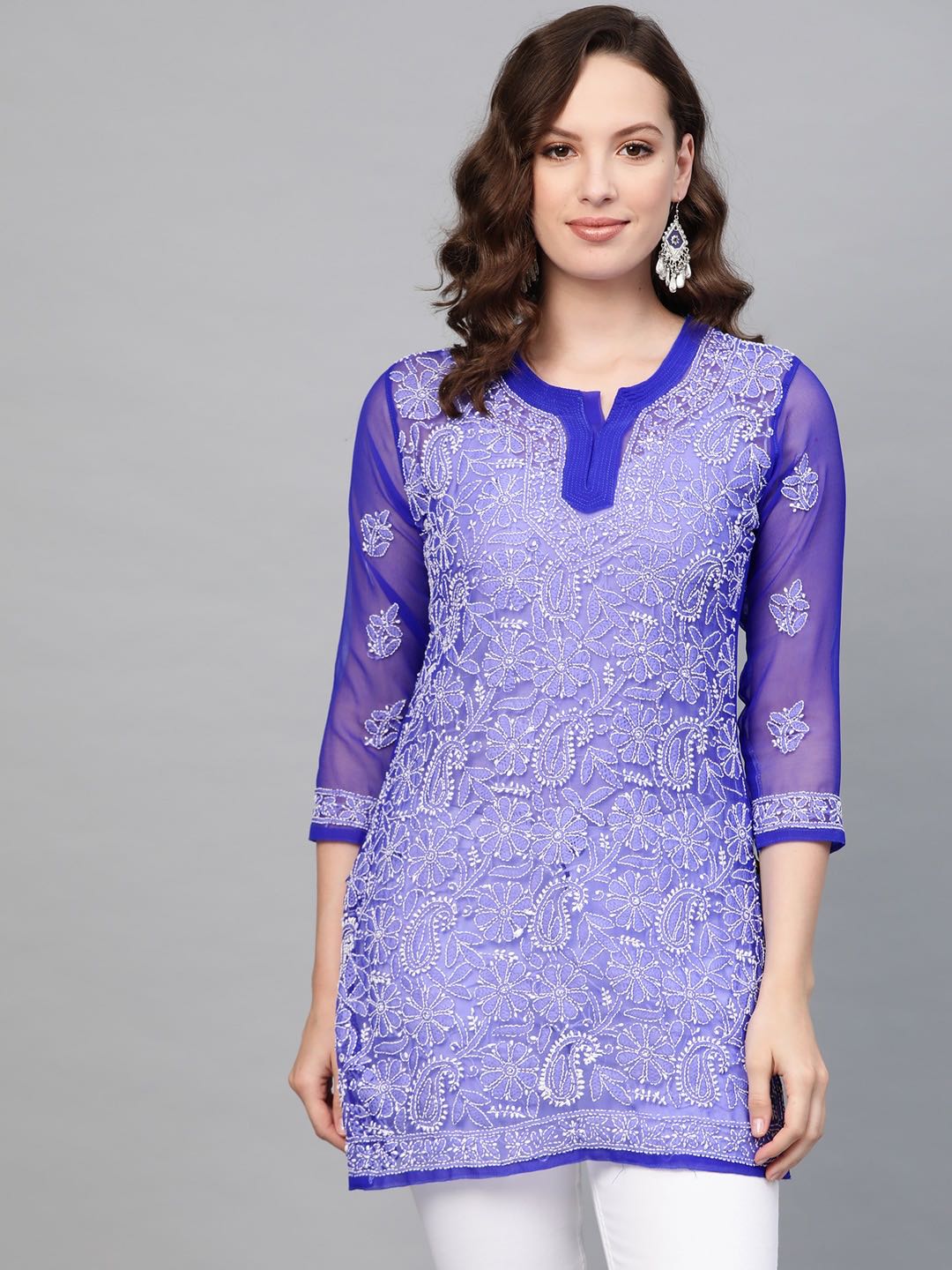 Source: Myntra
6. Double Tiered Sharara Pattern Suit
This pattern can't be skipped, it's an incredible style and makes everyone a fan of this suit set. The double-tiered sharara gives it a beautiful pattern and an extraneous feature. Kurti of this suit can be made as a short Anarkali, which makes the complete outfit seem like three falls one after the other.
The pattern gives a heavy look and proves to be super comfortable to carry. Hence, a perfect Dussehra Outfit Inspiration!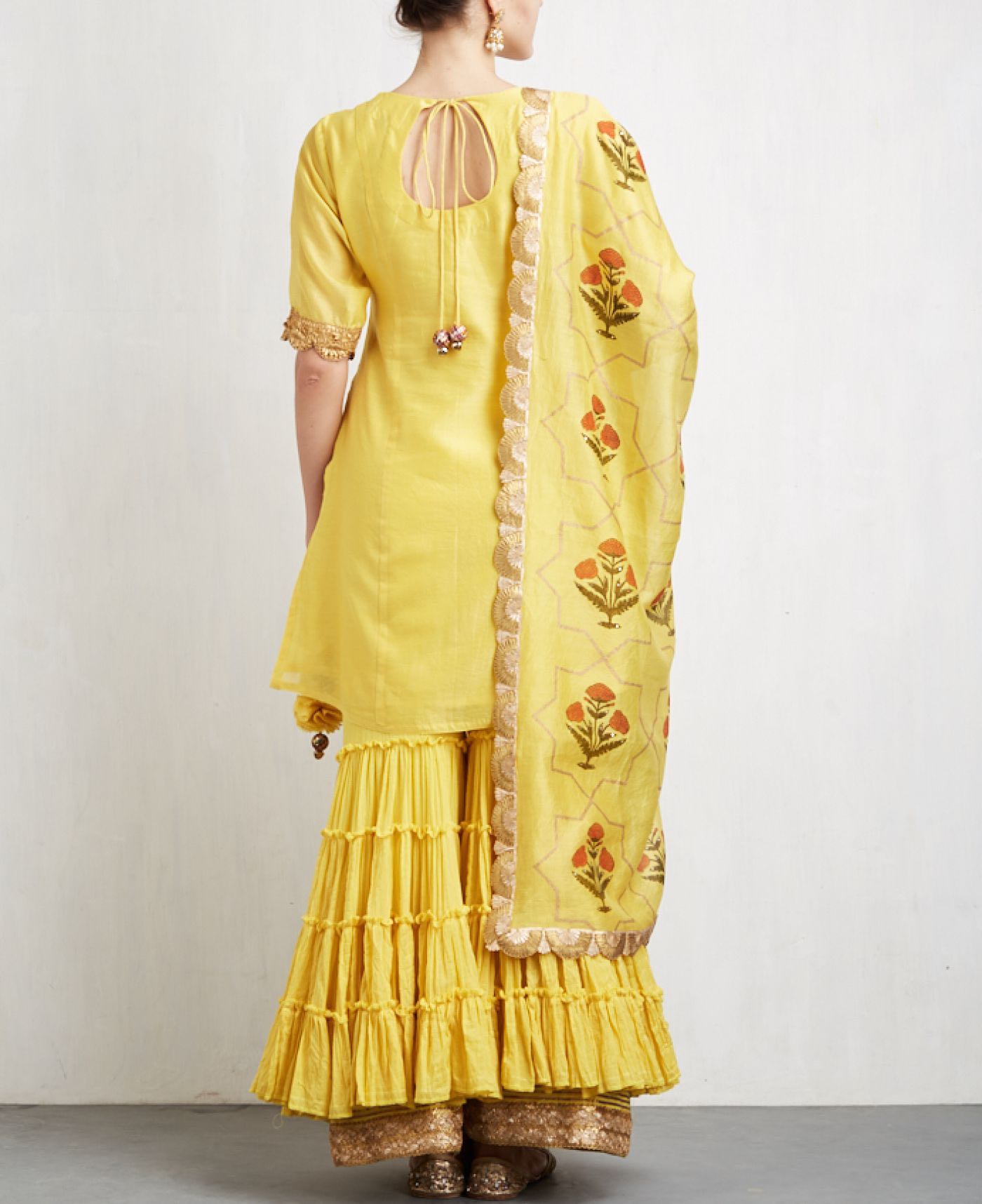 7. Shrugged Suits
The shrug pattern always works as a feather to the cap for an outfit. A plain crop top or palazzo top set will look graceful with a shrug. Short shrugs or full-length shrugs both would do wonders with your look. It can also be worn as a koti made up of folk Rajasthani fabric or mirror work.
8. Off Shoulder Kurta
An off-shoulder kurta is also a fabulous outfit to go for. It can be worn with a dhoti bottom or an ankle-length bottom. It provides a trendy look with a stylish sleeve and off-shoulder pattern. This shall be staying in fashion trends that will rule 2022 as well.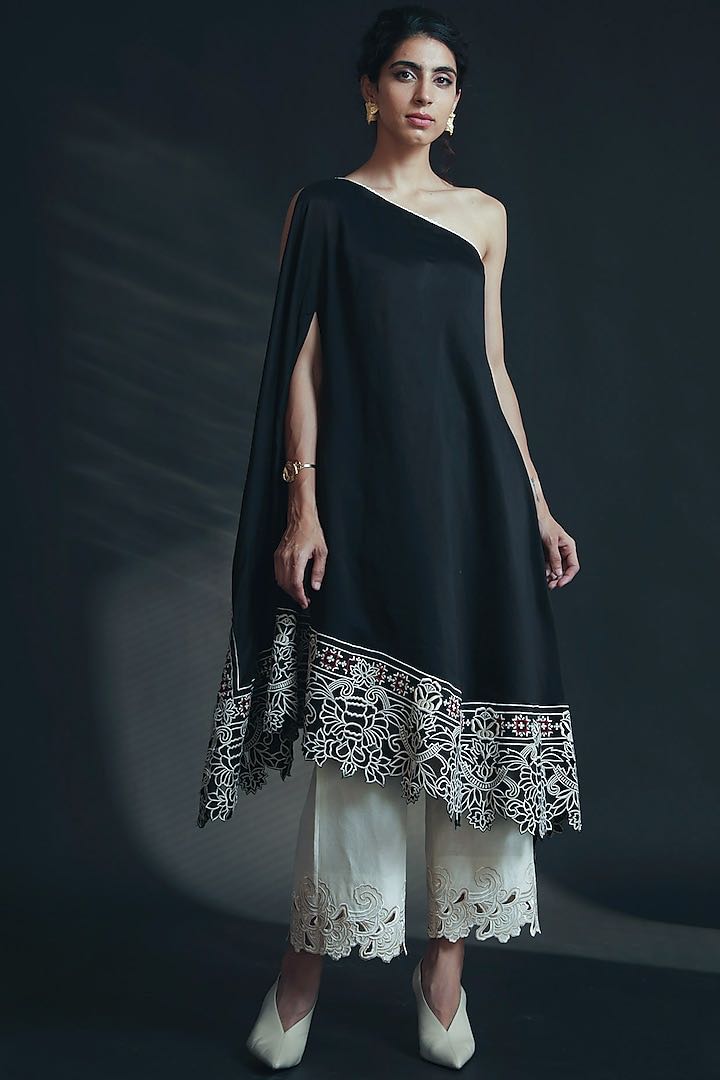 9. Light Banarasi Saree
The concept of a Banarasi saree is not always heavy, and a soft-colored Banarasi saree looks super elegant and classy. Therefore, it is an appropriate choice and the best outfit for Dussehra.
A red-colored saree will add value to the day as Dussehra is the last day of Navratri, and red is the color of power and victory. The saree can be more classy by putting it on a stylish yet simplistic blouse.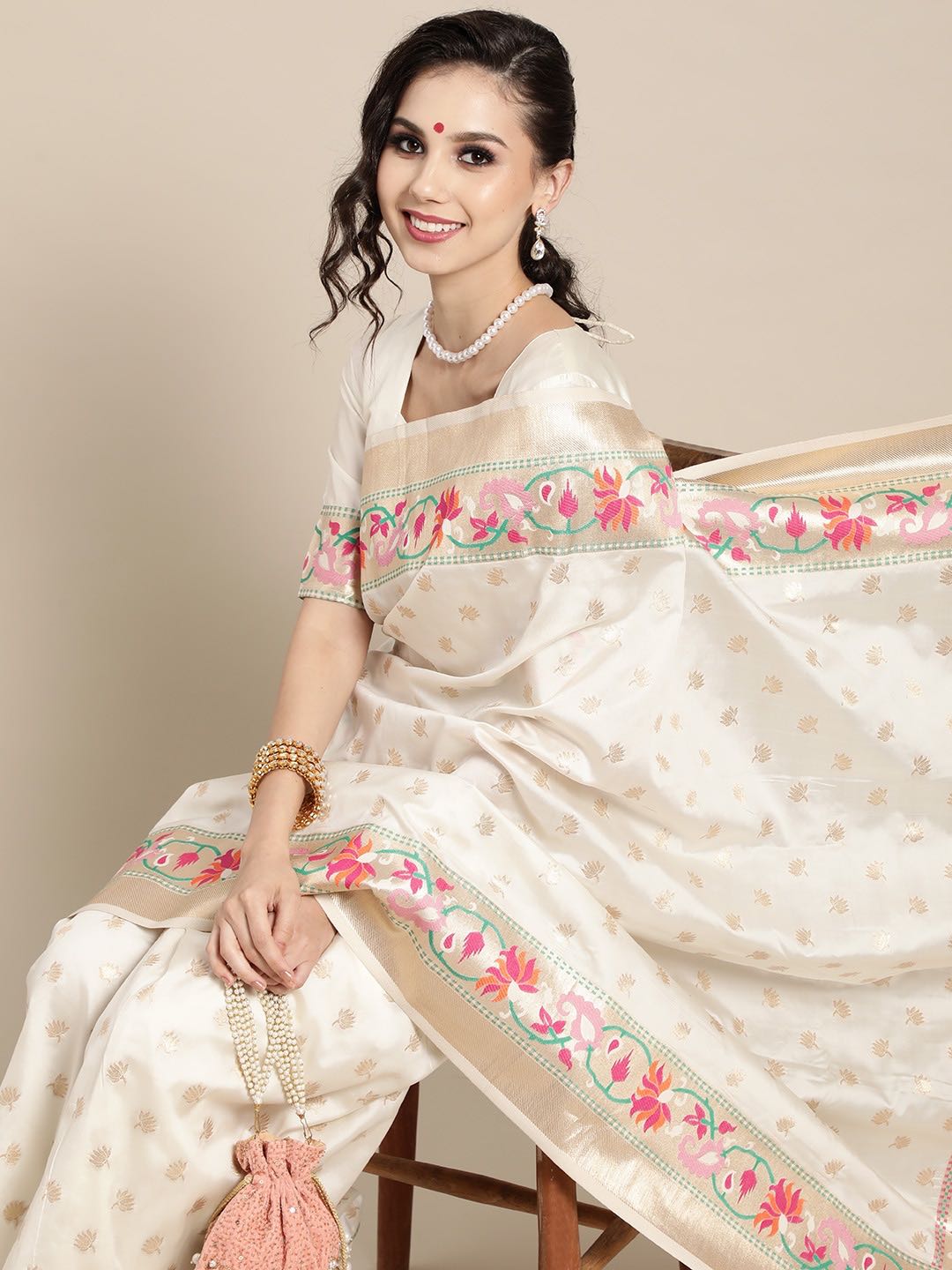 10. Long Gown
A simple gown, flower-patterned, mirror work or bordered gown of bright color will make you look like a diva. However, it gives a different look; one can experiment with the sleeve style. A gown is an adorable choice. Altering the fabric material often makes it interesting and unique.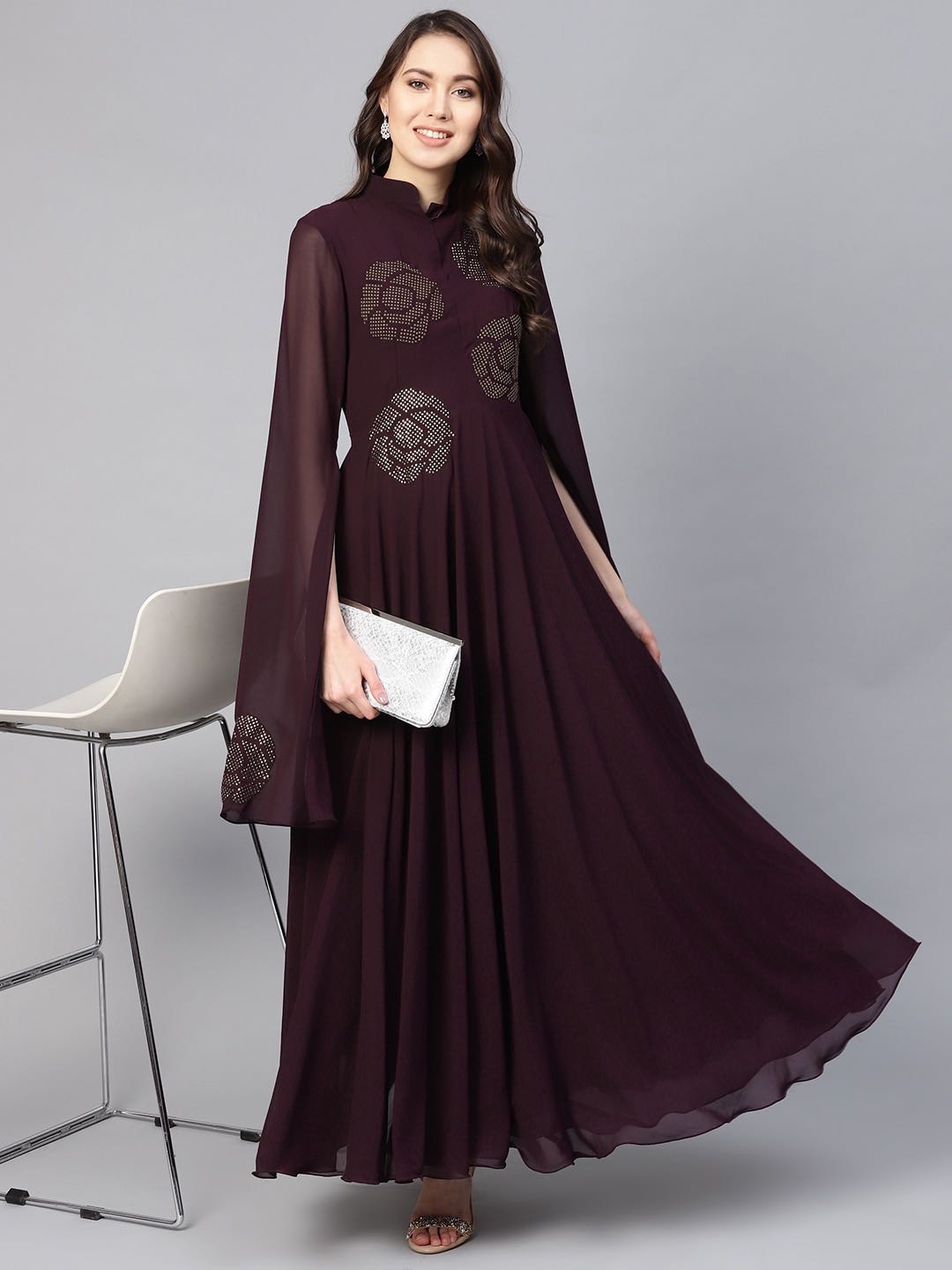 11. Embroidered Top with Flared Pant
Embroidered bright colored top designed with a flared hem gives a lovely fall looks great along with palazzo style bottom. The choice of fabric and color defines the complete look making you look super elegant and perfect for this day.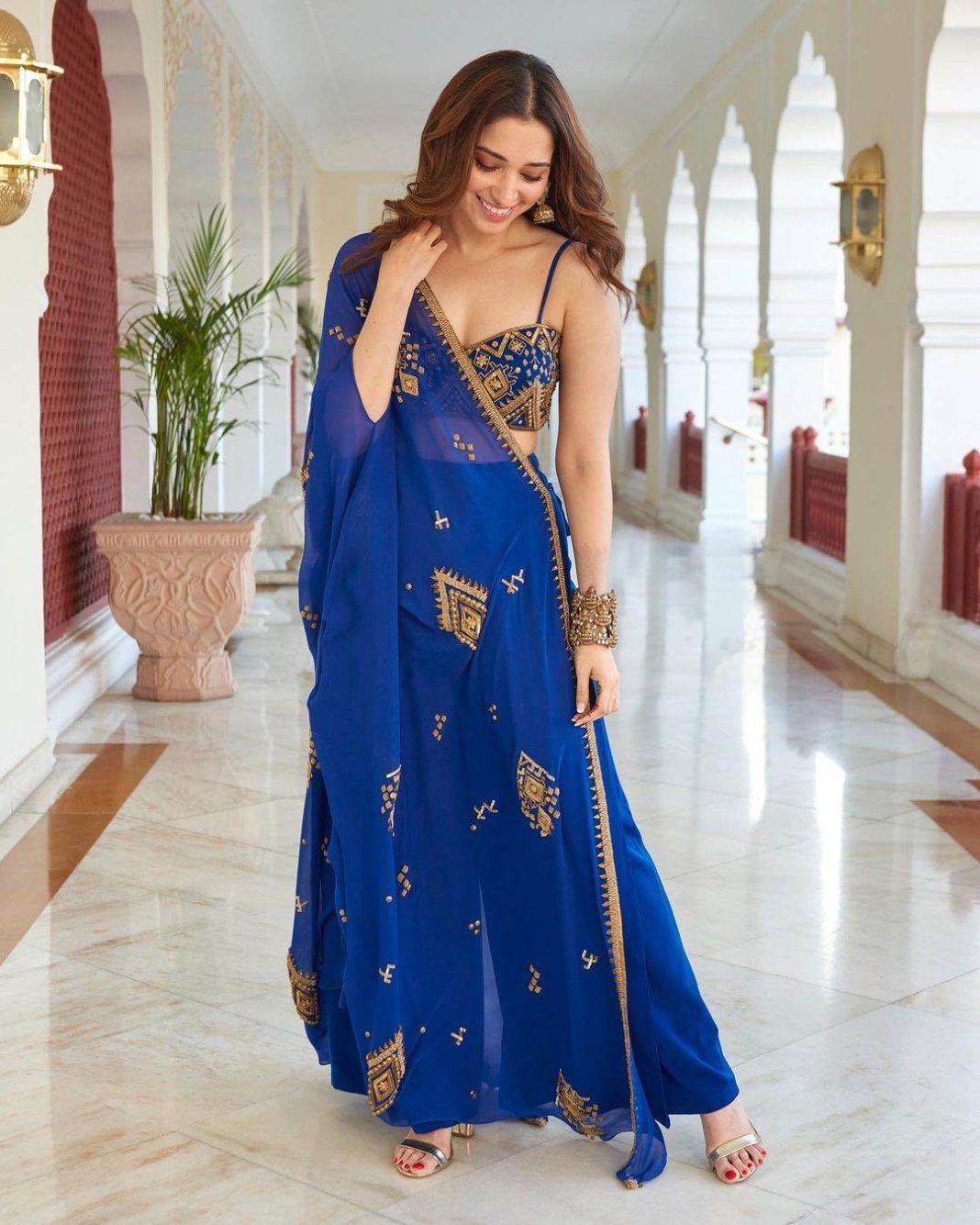 12. Fairy-Lehenga
A fairy lehenga brings sunshine to the festival. It's a traditional dress that you can blend into different styles to give you the ultimate outfit for the occasion. A lehenga with trendy upper and bright colored skirt complemented with a fairy dupatta. The dupatta gives it an eccentric look.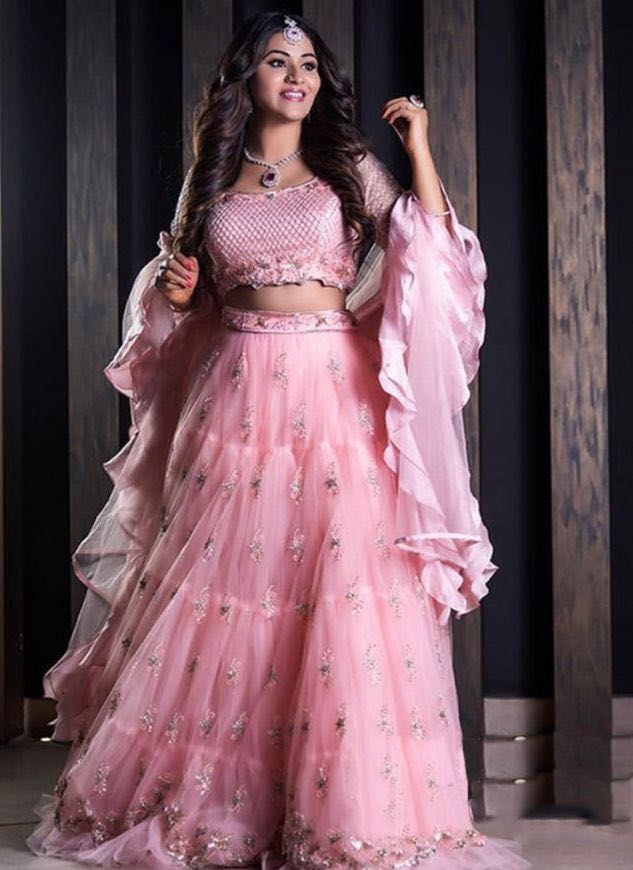 In this Dussehra Outfit Inspiration blog, I traversed different styling and discovered glamorous outfits to grace the occasion of Dussehra. Taking inspiration from these suggestions, you can design your best attire for this auspicious event this year.
Related Read>>>>>>>>> Tie-Dye Trends to Watch out For!