Tie-Dye Trends 2020 – Tie-dye has made a comeback! It, perhaps, is the biggest trend in the fashion industry (2020). Women, men, kiddos – everyone has something to try in Tie-dye.
But, wait, what is it exactly?
Tie-Dye – Meaning & History
Tie-dye is a modern term coined back in the 1960s in the United States. It is an old resist-dyeing technique that includes certain steps in the process. It begins with folding, twisting, continues with pleating the cloth, binding (with a rubber band), lastly, followed by applying the dye(s).
The Asian History says in India tie-dye has been famous as the term 'bandhna' that further gave upswing to the Bandhani fabrics in one of the states called 'Rajasthan.' Indonesians use 'Plangi' and 'Tritik' for tie-dying methods. 'Shibori' is what they call in Japan to represent tie-dye. Their techniques usually include stitching patterns, tying it, and finally dyeing it for kimonos. While the methods to tie-dye may vary in countries, but the purpose is similar.
Tie-Dyeing in the US started back in 1909. Some samples of tie-dyed muslin were obtained by Columbia University's Professor Charles E. Pellow for live demo and lecture.
The film documentary named 'Magic Trip' displayed travelers that develop certain sort of tie-dye consuming LSD and pouring airplane paint into a pond after they put a white plain tee on the water surface.
The History of tie-dyeing in Africa goes centuries back. It started in the Hausa region of West Africa. Earlier, Indigo color was used to color the garments in Nigeria. It is believed that these African dyeing procedures inspired the hippie fashion.
The Designs/Patterns
No, if you are wondering, it is like the regular dyeing; it is not. The difference is in the colors, which are bright and saturated shades in the tie-dye. The patterns are pretty bold. The most common patterns you will see in tie-dye garments are mandala, peace sign, spirals, ombre, and sunburst.
What's trending nowadays is more sophisticated and chicer. The fabric 'cotton' now has alternatives, color schemes are monochromatic, and simple designs are liked. For some, it is an art, and for others, it is just another form of styling yourself.
Top Five Tie Dye Patterns (Simple AF that Even Kiddos can Dye it at Home)
So, there is a lot you can do to that basic tie-dye. Different tie-dye patterns that show how to make stripes, polka dots, swirls, and even more.
There are different tie-dye patterns, and here are top five of them:
1.Starting with 'Nebula'
It is simple, and even kiddo can do it. This pattern is achieved when you wet the t-shirt (white tee), placing it flat on the surface, wrinkling it with fingers, and forming a tight disk out of it. Tighter you bind it, the better color it will soak in the end. Now, pour your favorite shade, let it dry, and open it to get your brand-new funky t-shirt.
2. Try 'Polka Dot'
Cut plastic wrap into small pieces, also take some beads. Put these beads inside the t-shirt. Exactly above this bead, place plastic pieces and tie it with a rubber band. Repeat the process for as many polka dots you need on your tee. Wet the t-shirt, pour your favorite color and let it dry for a few hours. The result will have a colored base and white polka dots (in case you were tie-dyeing a white tee).
3. Sassy Sunburst Design
Place a white plain tee on a flat surface. Place your finger right in the middle of the t-shirt (probably between the armpits). Hold the fabric on the spot tight while twisting/rotating the t-shirt clockwise. After you see your t-shirt shaped like a cinnamon roll, wrap it tightly with some rubber bands. The purpose of why t-shirts are tied tightly is to preserve the white color/base color and color the rest to get the final design or pattern.
4. Diagonal Stripe Pattern is Dashing
Start by laying your t-shirt flat on the surface. Now begin rolling it towards upward right from the left-bottom of the t-shirt. It will end up looking like a tall rod. Now wrap it tight, tying rubber bands every one or two inches.
5. Chic Circle Motif
Remember, even kiddo can do it – this one is really that easy. Pull the fabric upright in between the armpits of the t-shirt. Hold this 'pulled-up' fabric here and wrap it using a rubber band. Now, wet the t-shirt and color it as you pour some vibrant color on it. You can keep it multi-colored or use one shade to get a single colored tee.
So, if you were finding some best ways to DIY tie-dye your plain boring t-shirt, trying these tie dye patterns will surely help. Follow the tie-dye instructions and create your personalized t-shirts right in the comfort of your home. Following these Tie-Dye Trends 2020, staying in style is easy!
Tie-Dye Kit Online
Like Amazon has almost everything that you wish to buy online, it even has a tie-dye kit available. The buying link is here:
Tulip One-Step 3-Color Tie Dye Kits, Psychedelic – Buy Me Now!
I Love To Create 31680 Tulip One-Step Tie-Dye Kit, Kaleidoscope Buy Me Too!
Besides, buying the tie-dye kit, you can even purchase tie-dye shirts, tie-dye socks, tie-dye socks, tie-dye hoodie, tie-die sweatpants, and tie-die nightwear online.
Liquid Blue Men's Cool Spiral T-Shirt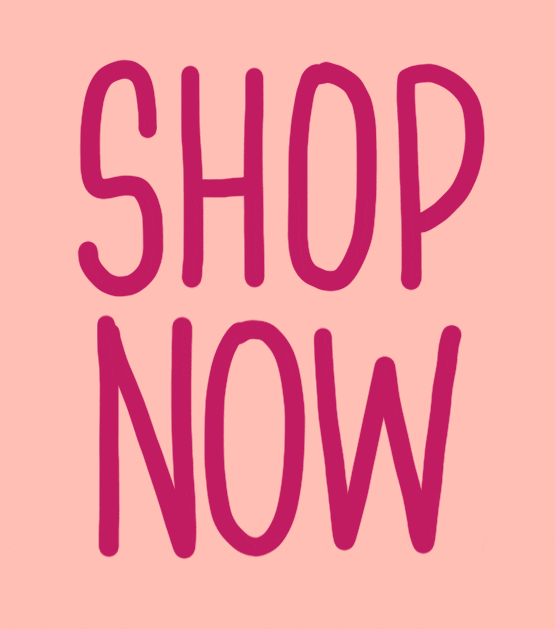 I am sure these tie-dye techniques will surely help you in creating some wonderful tie-dye t-shirts for yourself and loved ones. You can even sell it online by creating your store and earn money. Tie-dye fashion has escalated in 2020, be sure to follow the trend and keep up with the latest tie-dye fashion trends.
Best tie dye stuff online here
Tie-Dye Trends 2020 are here, try it folks!