Hello Lovelies, I am Back!
So, today this Creative blogger in India is all set to make you dress on a budget. No one wants to throw in all the money just to buy a few of those outfits or footwear.
I believe that how we dress really makes a pre-expression of what we are likely to be inside. Our code of dressing is very crucial and sensitive depending on the occasion. We categorize dressing in either casual or official. In both modes, dressing on a budget is quite important since we are able to control how we spend our income or money. If we don't do this, we might find ourselves wasting a lot of money in clothing alone hence forgetting that we have other expenses demanding our attention financially.
How to Dress on a Budget? Sneak Peak into this Awesome Guide!
So, the question is How to Dress On a Budget? Well, here are some tricks:
Repair and Tailor Your Clothes Regularly
Rather than throwing away your clothes, which needs a little bit of mending, you should visit a tailor to do some repair for you. This will help you reduce the expense of buying new clothes. Visit a good tailor and be assured that when he/she is done working on your torn clothes, they will be as good as new and will take you for a longer time before you replace it. Iron and steam your clothes and this will always replenish its classiness.
SHOP Clothes & Accessories to Suit Multiple Occasions!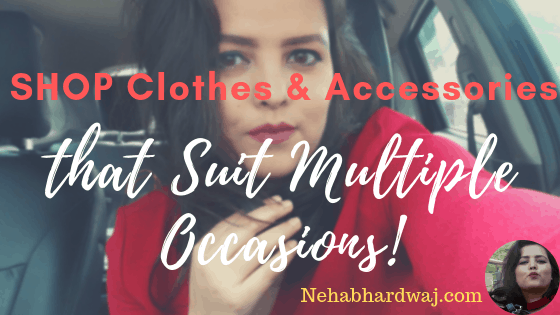 It's very advisable to buy clothes, accessories (e.g., watches, bracelets, and chains) and foot wares which one can wear during more than one occasion and still impress and look awesome on you. You can buy clothes, which you can attend, a party with, go to the office, and participate in religious services and more. Also, ensure that you purchase quality clothes to ensure that they don't get worn out easily.
You can also buy clothes for obvious seasons like winter and summer. This will help you save since you will only wear the clothes during those seasons. Also, you can go on and check out some fancy fashion blog sites to know more about what's trending.
Opt To Shop in Pocket-Friendly Shops
Discount chain stores are good places to shop if you want to know how to dress on a budget. You can get access to classic and elegant clothes for very affordable prices and discounts. Consignment stores are also places you might consider paying a visit. If you look well, you can be lucky to come across a unique and classic outwear at affordable prices.
Buy Solid Coloured Clothes
Solid colored clothes can be very versatile and usually fits any occasion. They often have a fine and original texture hence making them look classic, durable, and expensive. Their counterparts, multi-colored clothes always look cheap and won't fit on many occasions. The solid colored clothes are also identical and elegant.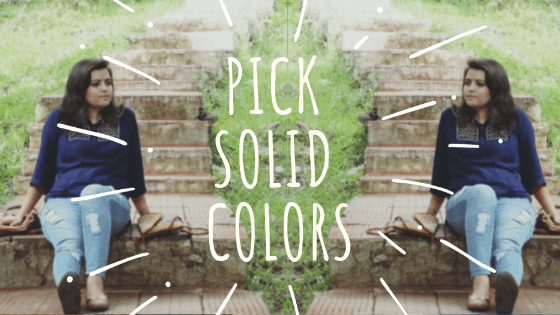 Avoid Always Relying on Fashion and Trends
Most people waste a lot of money trying to play along with fashion and clothing trends. They are however disappointed after realizing that the clothes they wasted a lot of money on, their era and fashion have come to pass in a very short period and new trends and fashion emerges. Therefore, it's advisable to ignore the trends and fashion and concentrate on other common but classic clothes which are preferably cheaper, will serve you for long and they still look great.
The Crux
The final words by me (creative blogger in India)- it's quite evident that dressing well is essential in both our practical and sentimental life. When you present yourself well through classy dressing and get an applause o a good comment, you feel motivated and good inside, and this boosts your confidence and self-esteem. However, dressing on a budget is also essential and essential for your economic life. You must adhere to the right practices to maintain your budget and at the same time, dress exemplary.