(Top 14 Myntra Dresses that are worth spending your money on).
So, a party's coming up, and you want to turn some heads there. Understandable.
You have make-up skills to give any parlor a run for their money.
You already booked a slot with your favorite hairstylist.
And you raided the entire market but couldn't find a decent dress.
Bummer!
But there's hope!
These 14 Dresses from Myntra That are Excellent Choices for Any Party!!
Let's look at some of these gorgeous dresses from Myntra.
1. Puffy and Drapey -Charming Fuchsia Pink Power Shoulders Tulip Hem Wrap Dress
Okay, it might not be excessively drapey, but it gives the impression that this dress is flowing.
Moreover, it will leave your admirers staring at you for hours, as they try to figure out the exact structure of the dress.
And did I mention it has puffy half sleeves? Because it has puffy half sleeves!
Nothing beats those.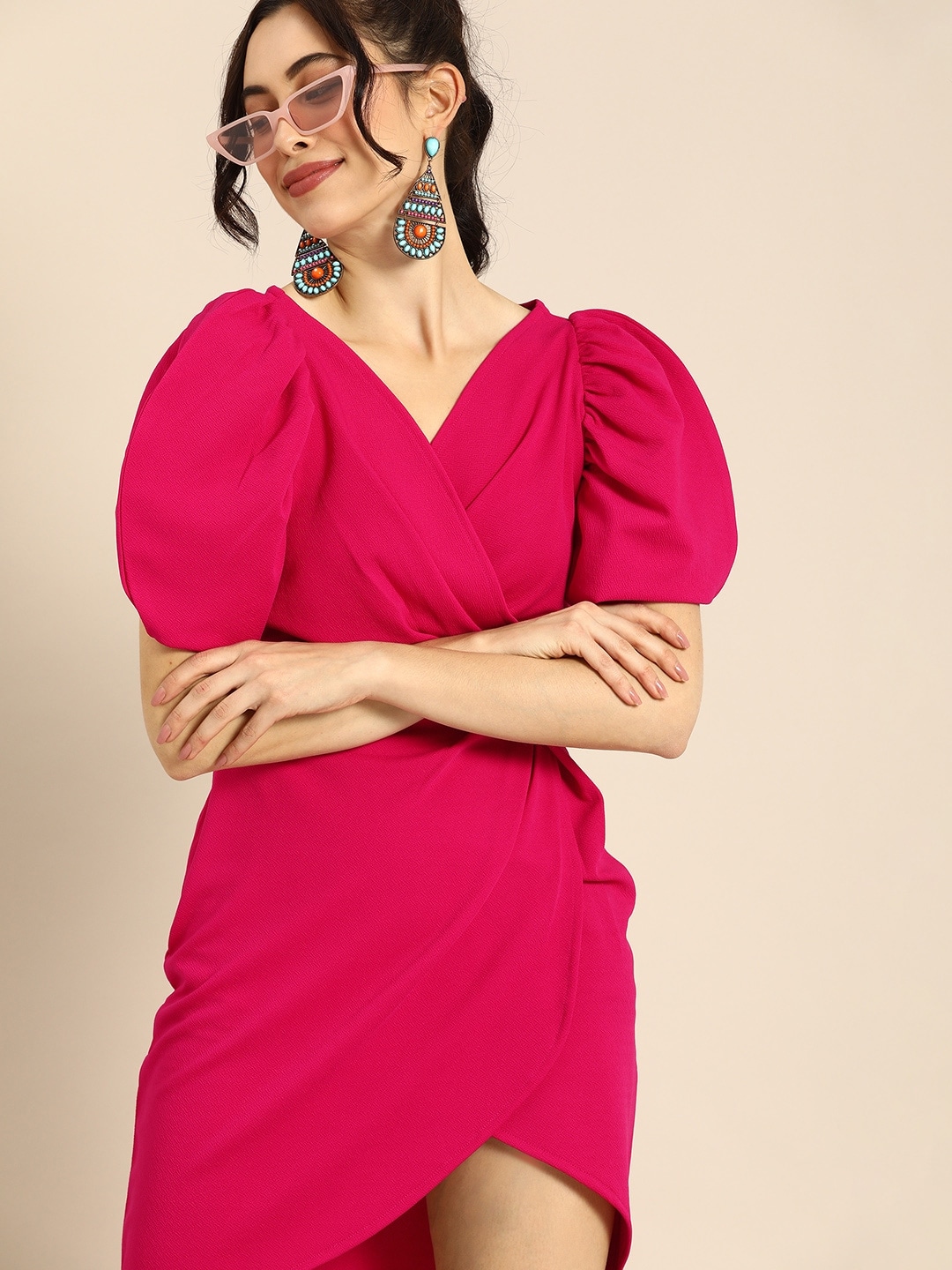 Buy Here: Click the link!
2. The Traditional Beauty- Red & Blue Floral Ethnic Maxi Dress
Perhaps the next party on your calendar demands that you wear something ethnic.
However, you are not in the mood for a Kurti.
Try this floral dress that will be loved by your relatives while also making other girls jealous.
Moreover, adding some jewelry to this dress will take your look to the next level.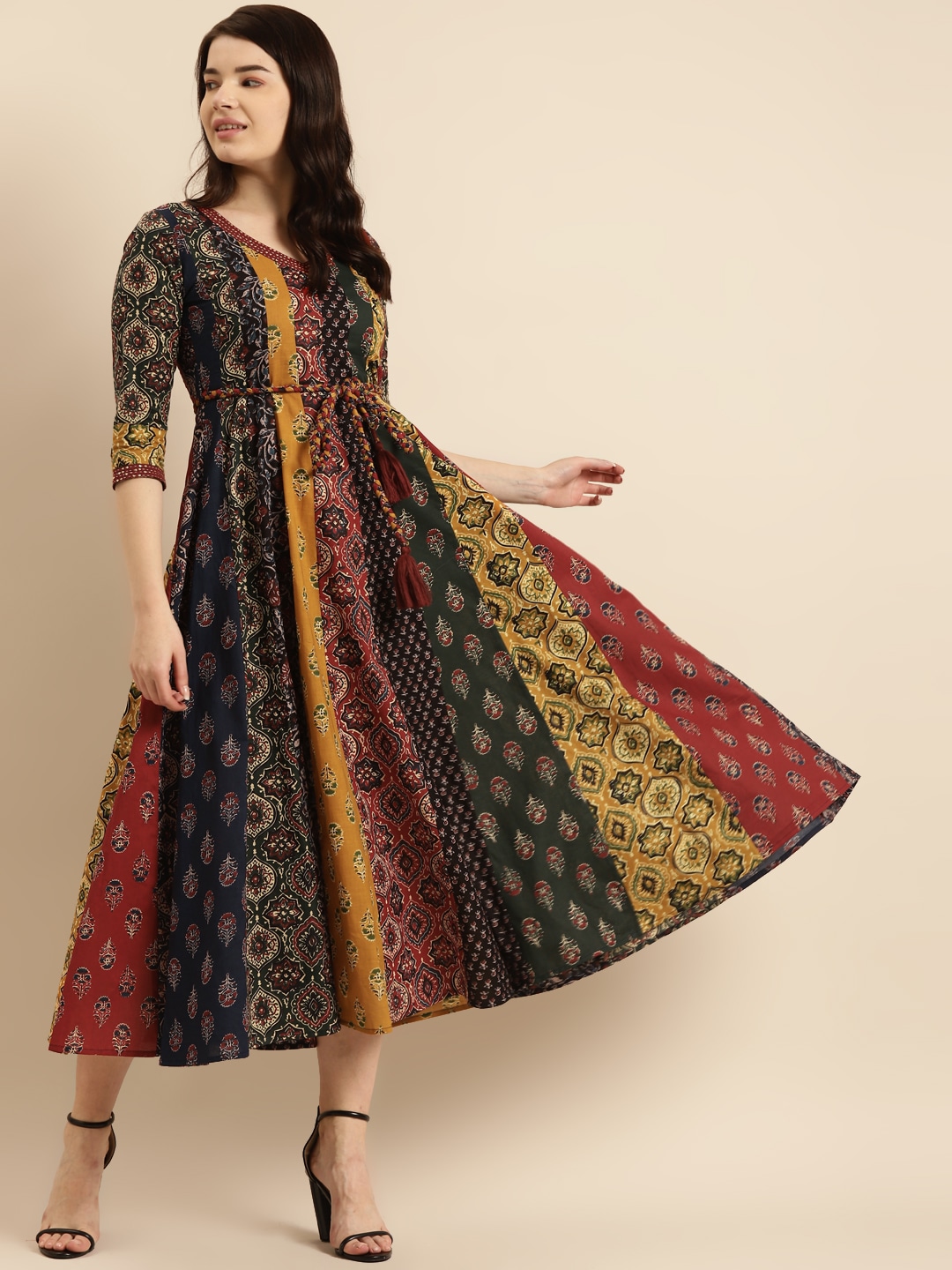 Buy Here: Click the link!
3. The Long Dress-Navy Blue V-Neck Maxi Dress
Feel like the queen that you are with this V Neck long dress.
Don't be surprised if someone bows down to you while wearing this.
An ideal dress to wear on your birthday.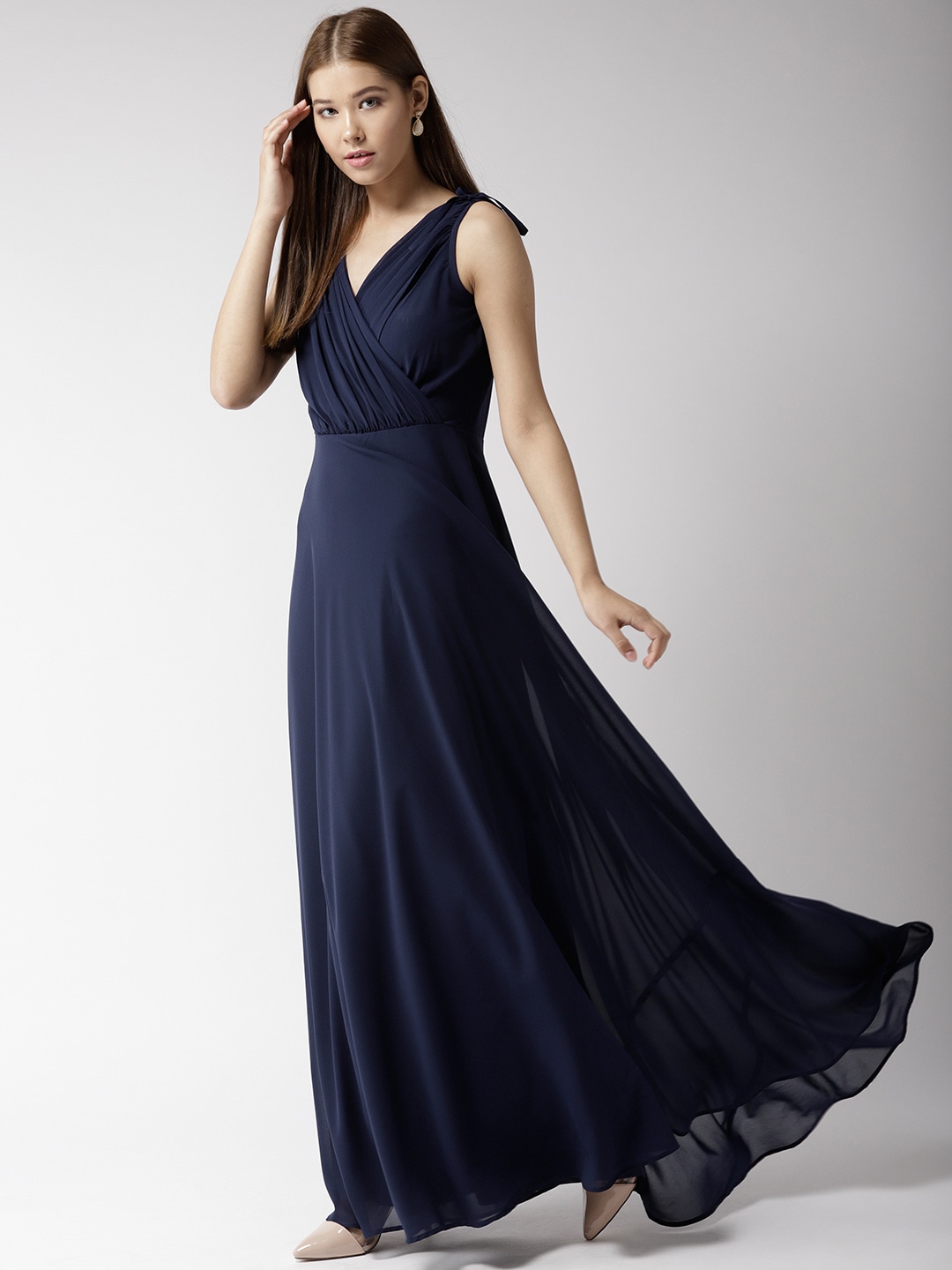 Buy Here: Click the link!
4. The Night Dress- Black Ruched Bodycon Dress
Bring out your party spirit with this dress.
This dress is designed for nightclubs and every place that has a dance floor.
It exudes confidence yet playfulness!
Perfect for evening parties.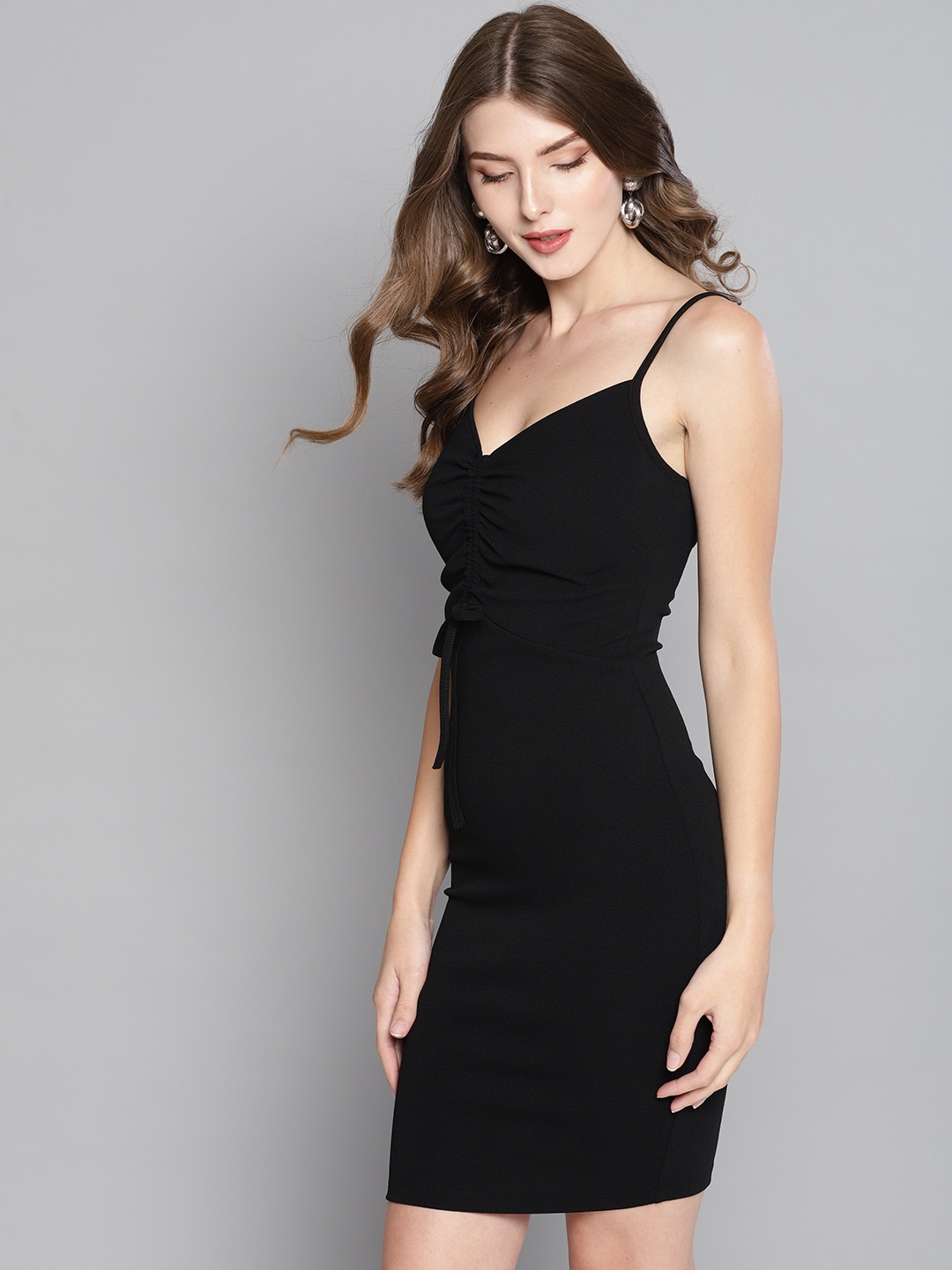 Buy Here: Click the link!!
5. The Wedding Guest- Purple Embellished Embroidered Georgette A-Line Maxi Dress
Obviously, Lehnga is the go-to for any wedding.
However, you don't want to be a part of the norm and wish to stand out from the rest of the guests.
Put on this maxi dress to be the center of attention.
Just don't overdo it because you may take away attention from the bride.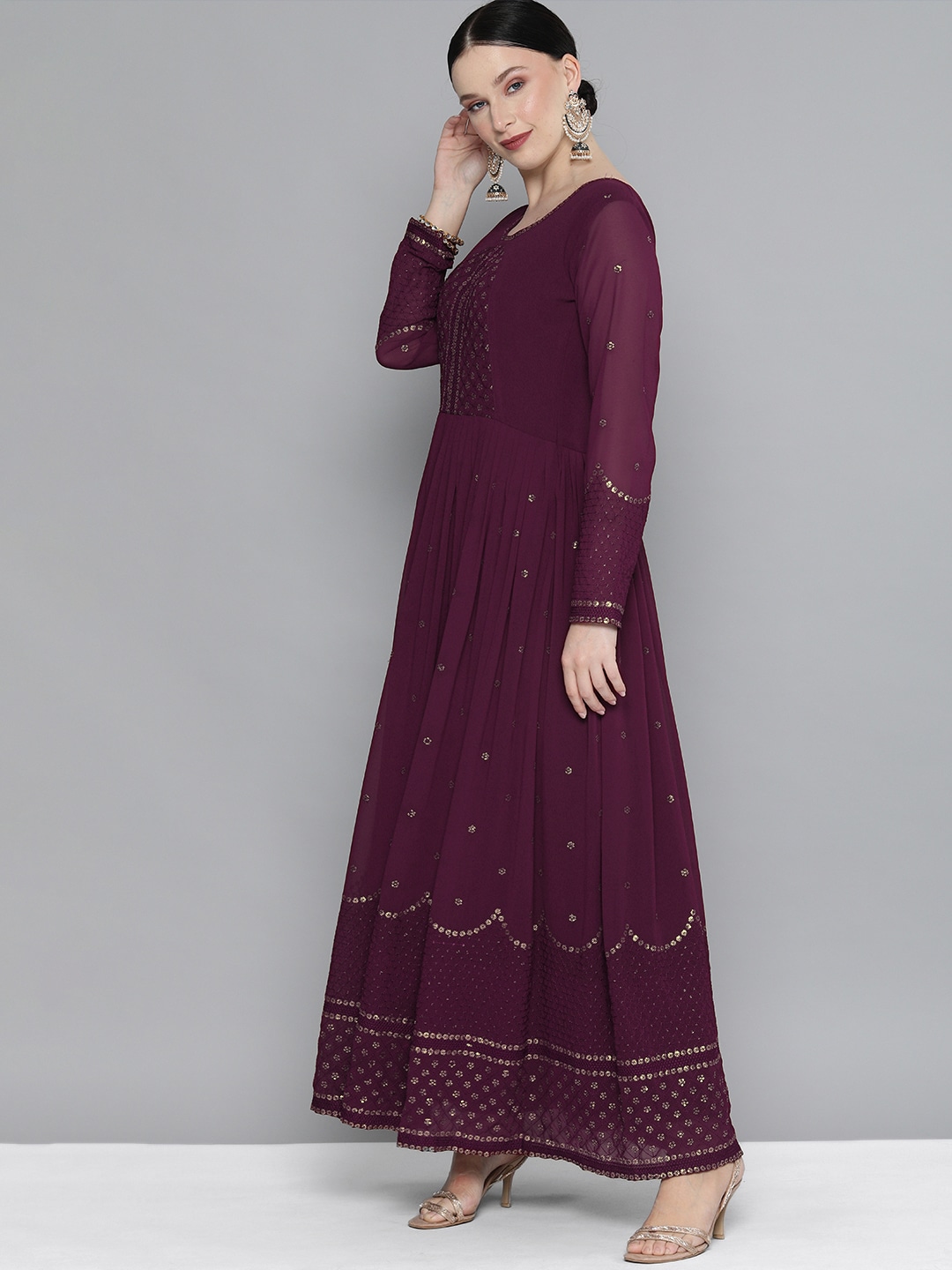 Buy Here: Click the link!!
6. Summers Are For Wrapping- Yellow & Off-White Floral Printed Wrap Dress
Let's all be honest for a moment.
Not all parties take place at night and for those you need something comfortable yet breathable.
How about this beautiful wrapped dress?
Plus the floral print will make you feel like a Disney princess!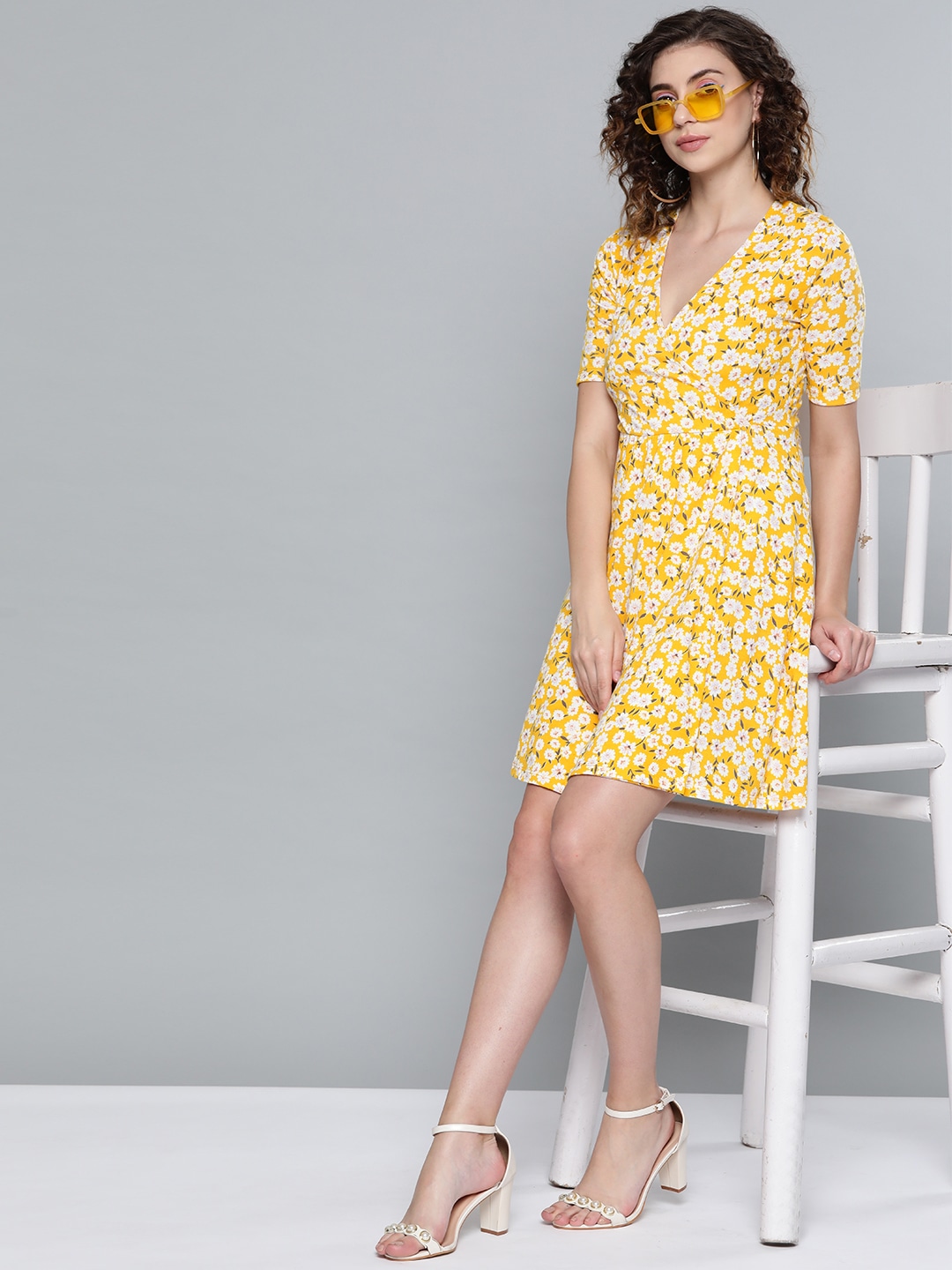 Buy Here: Click the link!!
7. The Royal Party-Black Satin Maxi Dress
There's always a party where you need to look like royalty.
This maxi dress brings out the elegance and boldness of every girl.
This dress speaks "Class" from every angle.
The only thing that can make this dress look inferior is a Rolls Royce worth millions.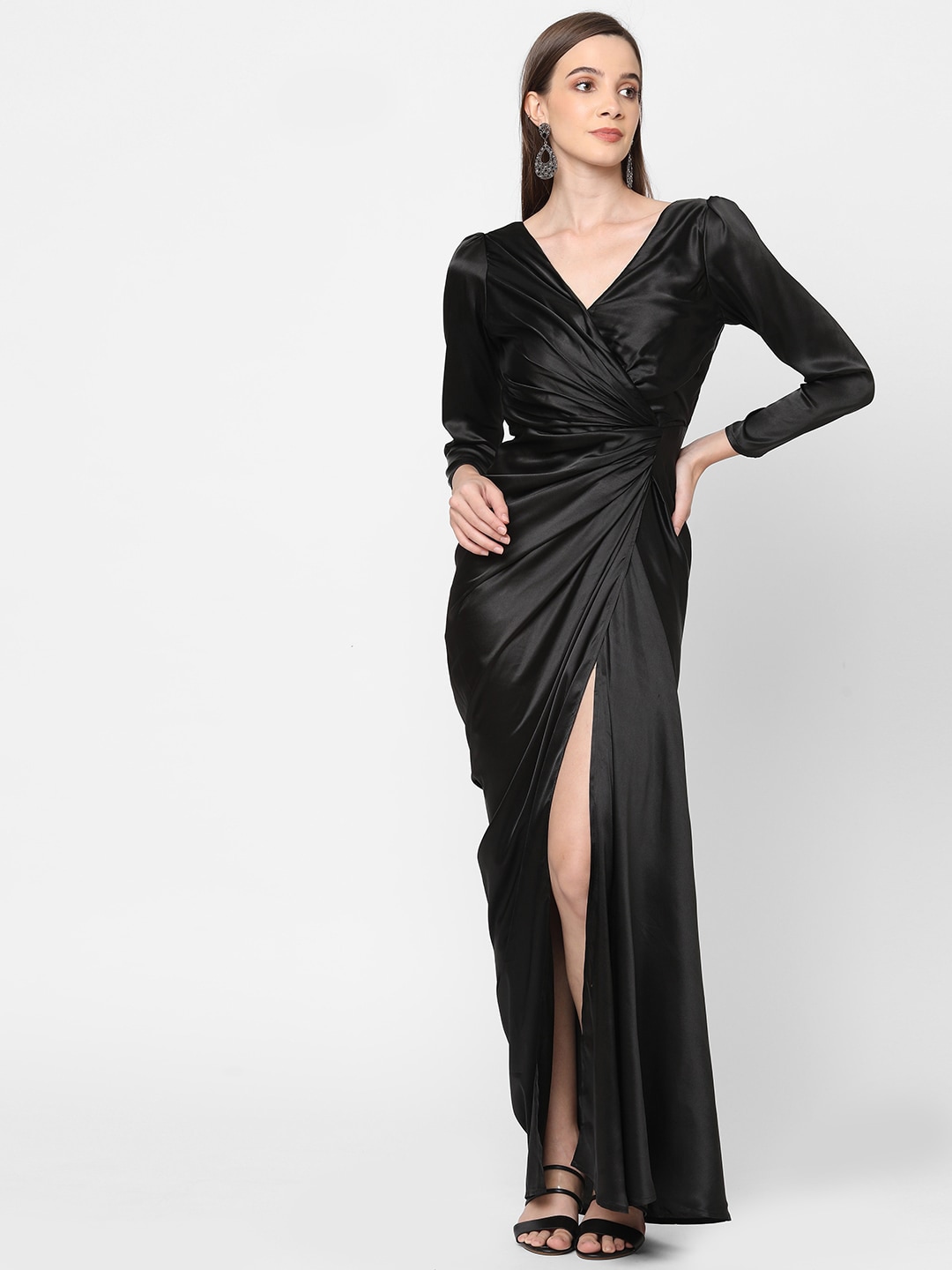 Buy Here: Click the link!!
8. The Business Executive-Beige & Black Colourblocked Sheath Dress
Yes, parties are a means to enjoy yourself and let loose.
However, some parties are strictly for business purposes.
And for such occasions, this dress is a must-have!
Show off your professional look!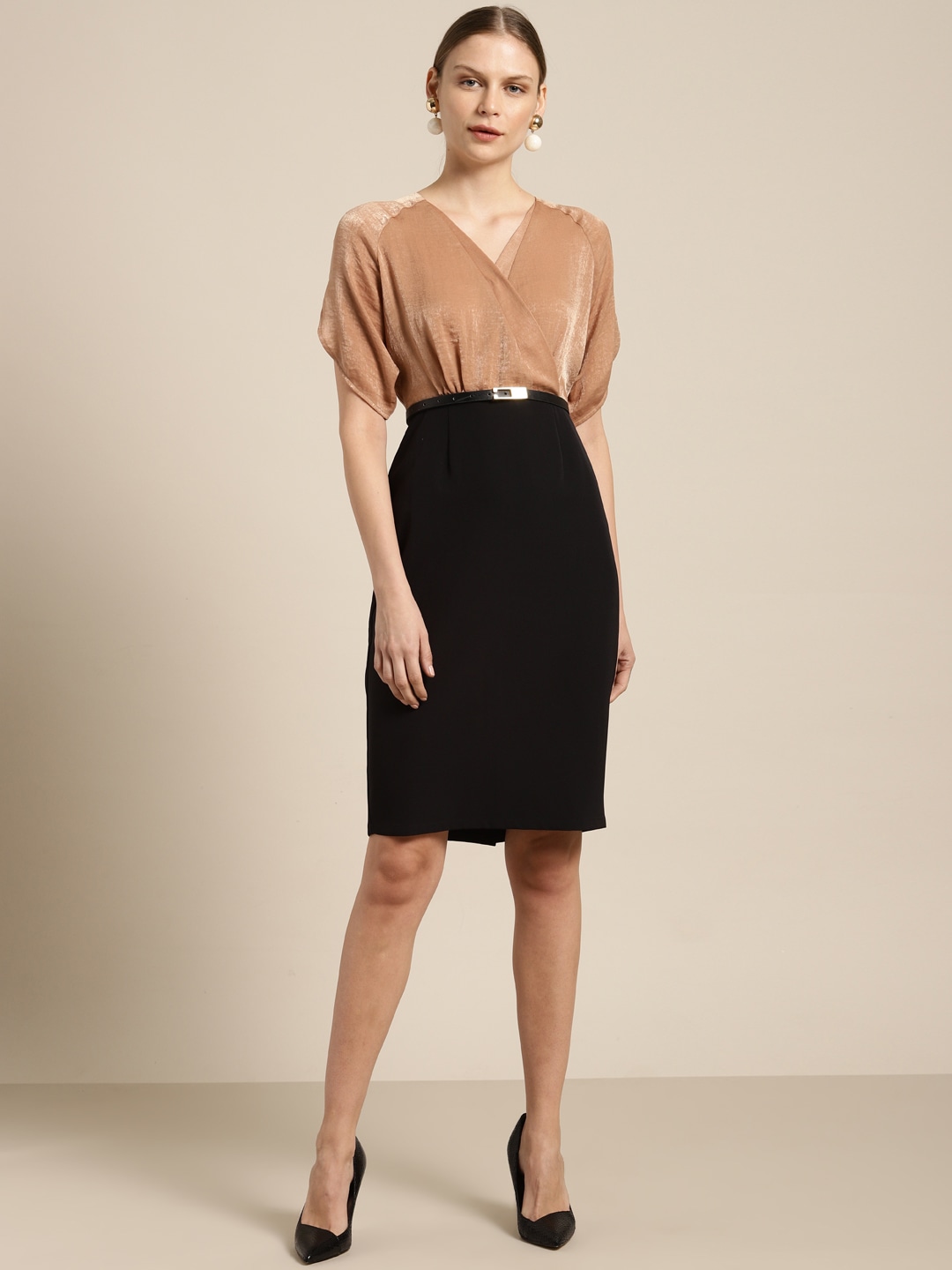 Buy Here: Click the link!!
9. The Special Party- Pristine White Floral-Print Ruched Dress
There are some occasions when we decide to join a laid-back party.
Something that is organized at a vineyard, where you know everyone personally and enjoy your time sipping away a quality wine.
Still, it doesn't mean that you can't dress up!
Look at your best with this ruched dress.
Just make sure you wear a good pair of goggles with this dress.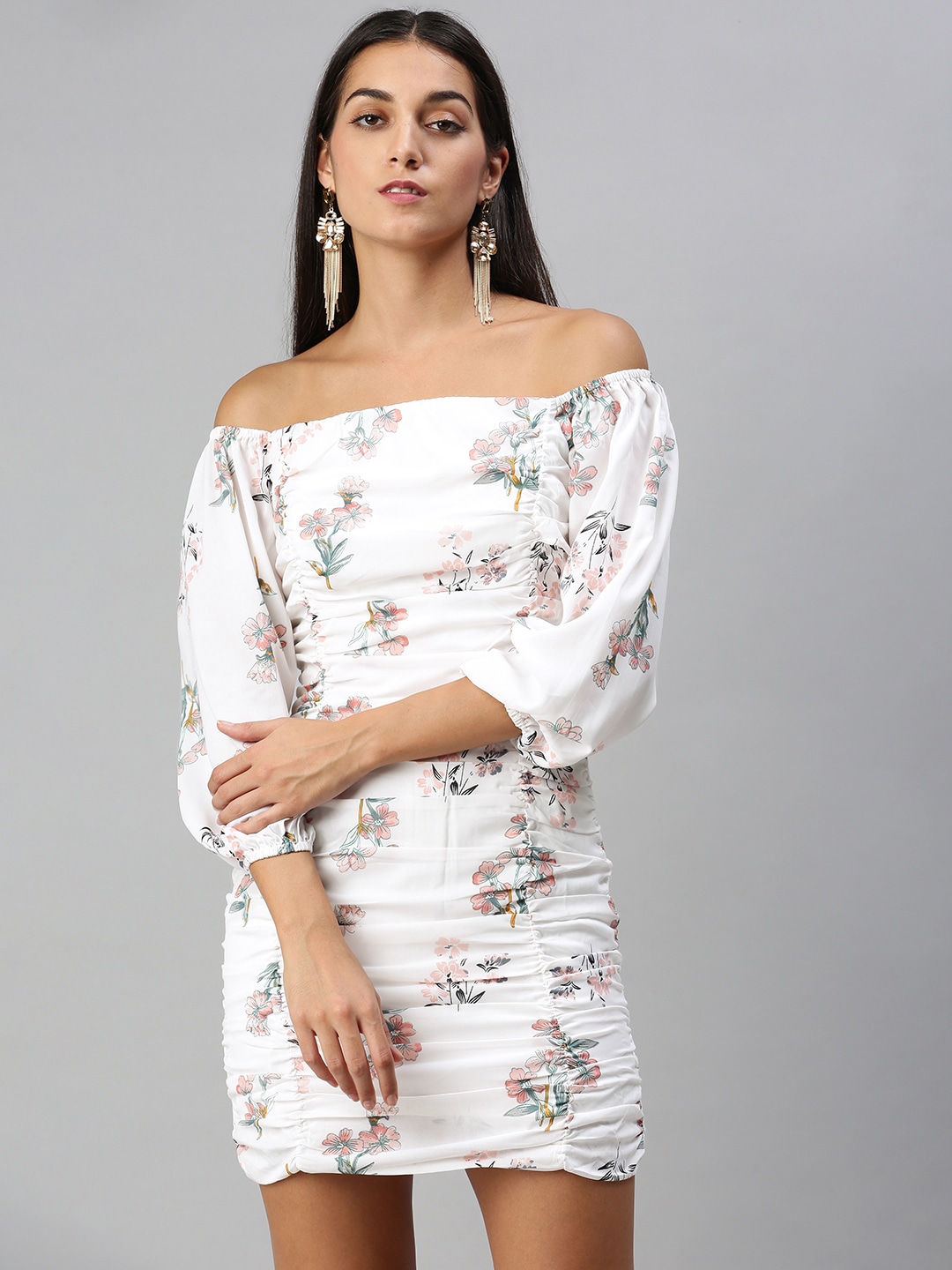 Buy Here: Click the link!!
10. Comfort, Girl, Comfort-Women Yellow & Orange Tie and Dye Kaftan Midi Dress
While dresses that hug your body look amazing, they cannot be worn for long hours.
What if you need to attend a party that will go on an entire day?
Try this midi dress.
Just be careful!
Because once you put on this dress, you will want to wear this dress to every party.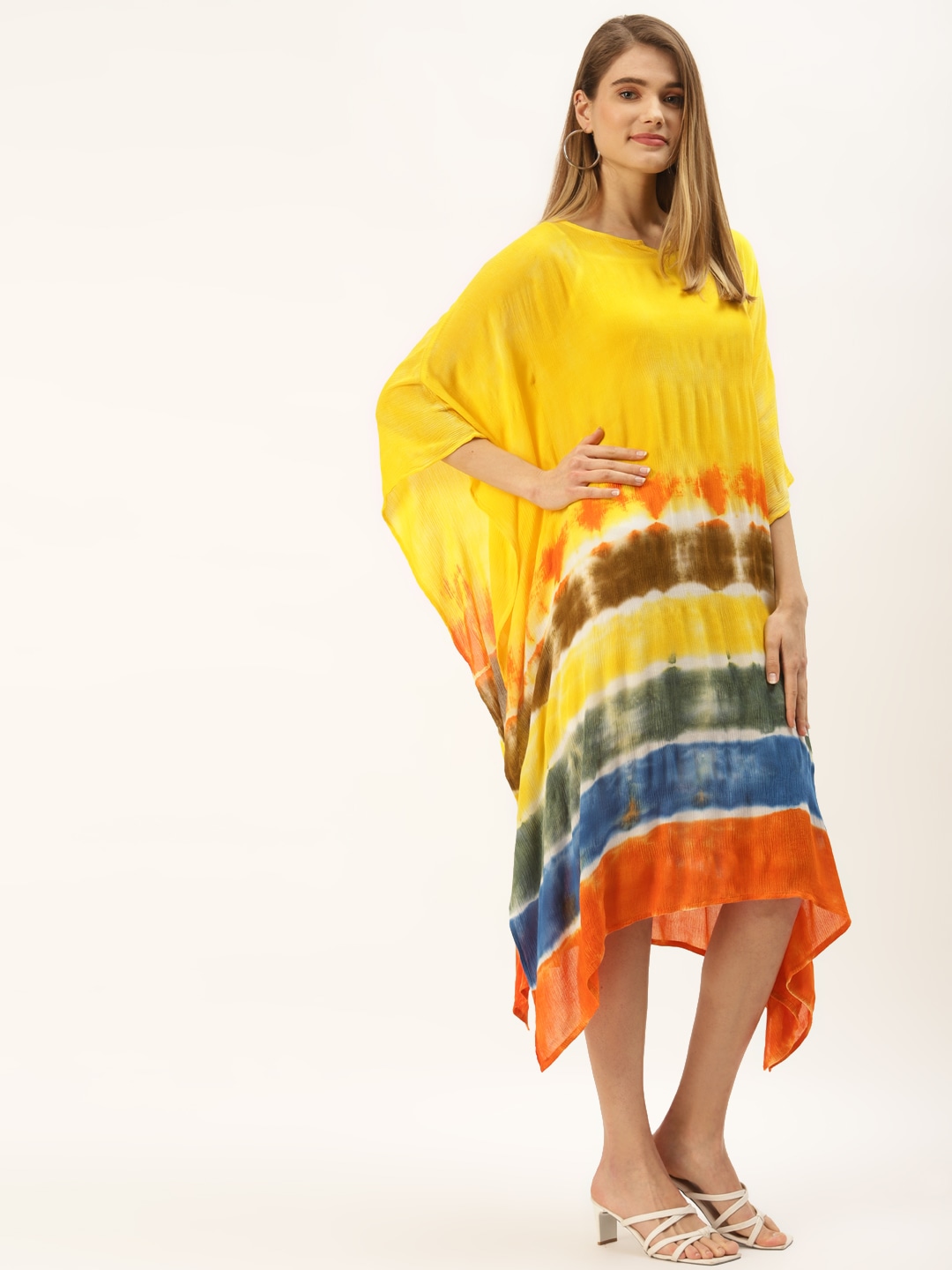 Buy Here: Click the link!!
11. One Off-Shoulder-Women Black Embellished Bling and Sparkly Dress
Nothing is more attractive than showing off your one shoulder while sleeving another arm.
And that is exactly what this dress offers!
The coolest parties crave girls with these dresses.
And not just parties, but afterparties as well!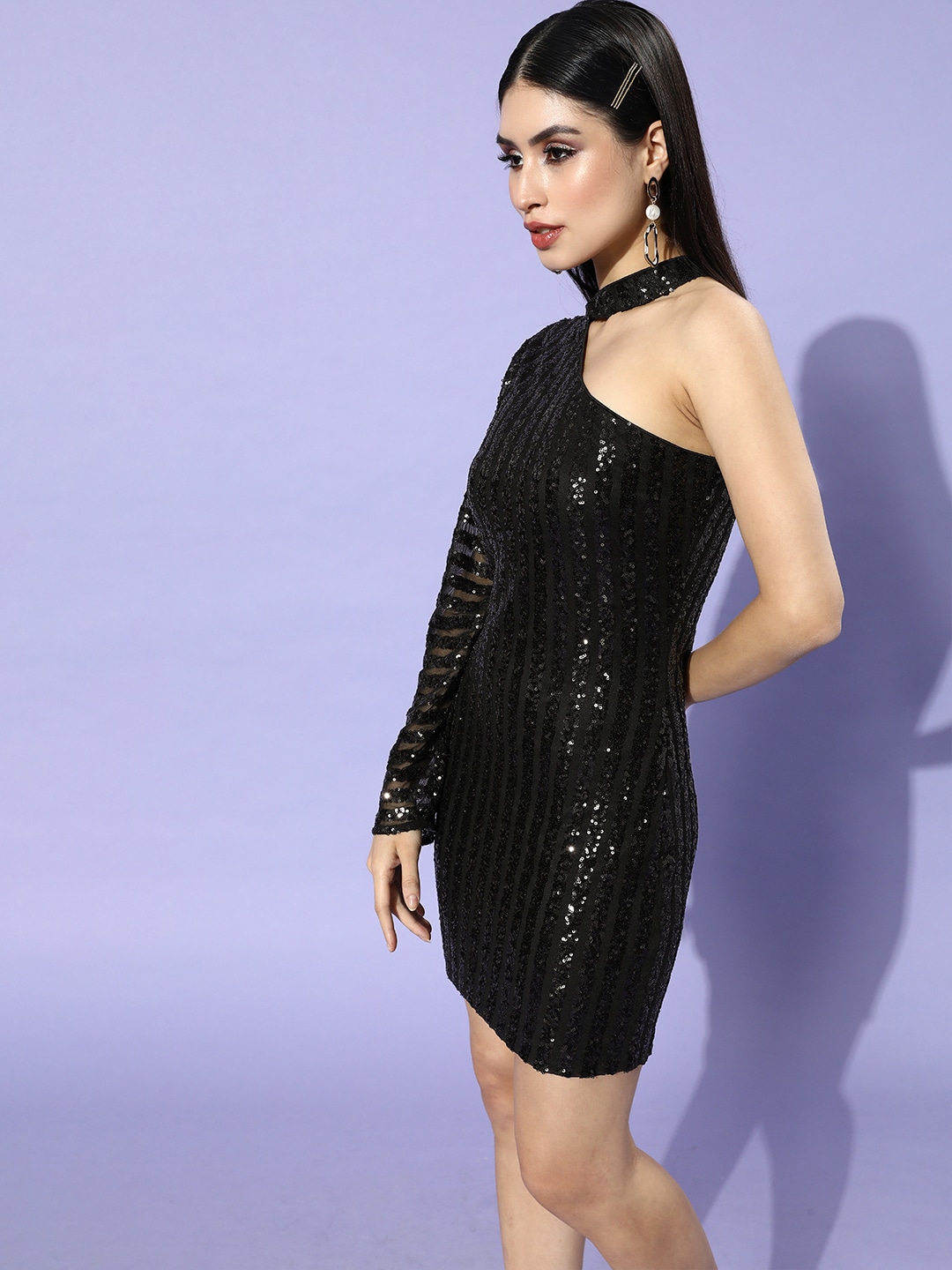 Buy Here: Click the link!!
12. Back View-Black Floral Printed Fit and Flare Dress
Want to feel cute and sexy at the same time?
Get a dress that bares some of your back!
It doesn't matter if it's a pool party, a night out with girls, or a birthday party, this dress is perfect for all fun occasions.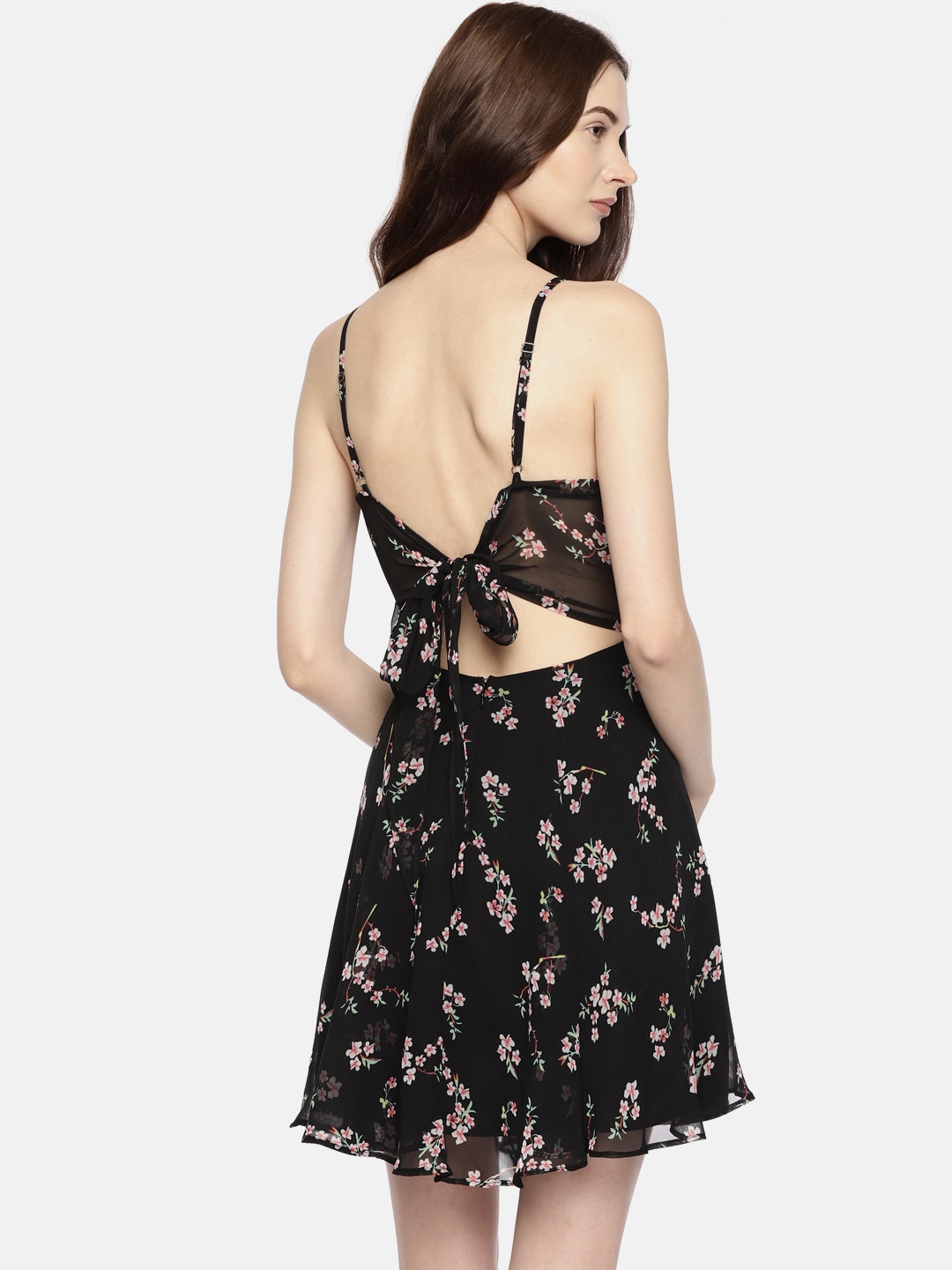 Buy Here: Click the link!!
13. Sophistication-Women Peach-Coloured Solid Maxi Dress with Sequinned Detail
Although they say the night is forever young, the day is definitely not!
And there are some occasions when showing your maturity becomes essential.
Put on this sleeveless dress for such sophisticated parties and make everyone your fan.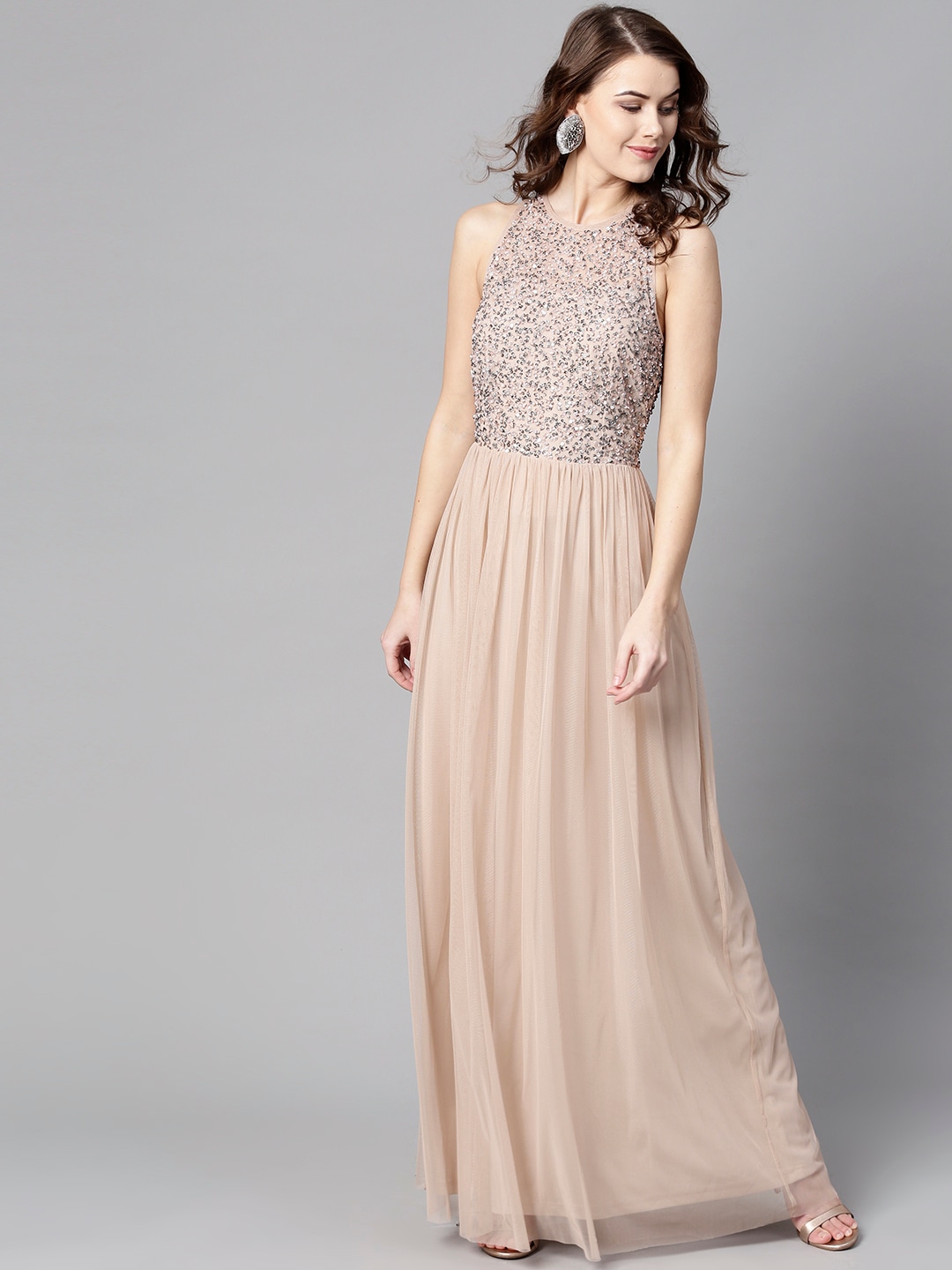 Buy Here: Click the link!!
14. The Classy Indian
Exhibit your love for your roots with this classy dress.
Not only will you be adorned by youngsters but also by elders!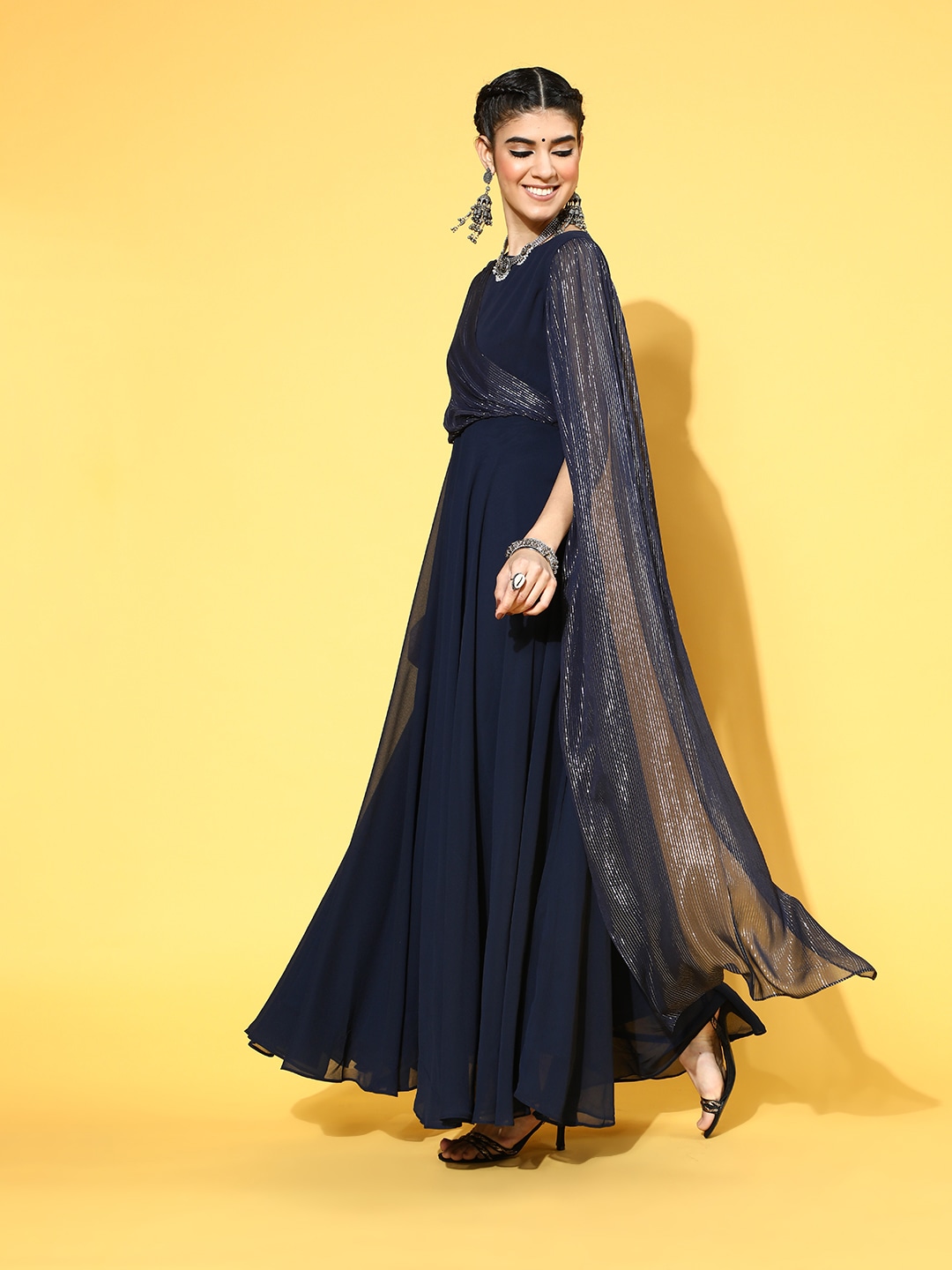 Buy Here: Click the link!!
So, that's that. These were some of the gorgeous dresses from Myntra or shall I say, the top 14 dresses from Myntra that you can buy now and look fab at your next party. Go ahead and buy now!!!
Related Read (Fashion)